People Top 5
LAST UPDATE: Tuesday February 10, 2015 01:10PM EST
PEOPLE Top 5 are the most-viewed stories on the site over the past three days, updated every 60 minutes
Picks and Pans Main: TV
Remember Ken Jennings?
CBS, Feb. 14, 8:30 p.m. ET/PT |




COMEDY
I don't know when CBS and Charlie Sheen will agree to put his louche charm back to work on Two and a Half Men, but the remaining Monday comedy lineup is a sweet salute to romance: How I Met Your Mother and Mike & Molly are being joined by Mad Love, a relationship sitcom with real chemistry. Jason Biggs, a Manhattan lawyer, hooks up with Sarah Chalke-her job isn't revealed in the pilot-at the Empire State Building. Both of them are attractive if slightly twerpy, and they instantly realize they're soulmates. A viewer agrees: It all clicks. But their BFFs just as instantly hate each other. His is Tyler Labine, an attorney with perverse faith in his grubby appeal. Hers is the great Judy Greer (Arrested Development), a nanny grimly immune to flirting. These two will probably fall in love too, if they survive their duel of words.
Criminal Minds: Suspect Behavior
CBS, Feb. 16, 10 p.m. ET/PT |




CRIME
This Criminal Minds spinoff doesn't seem like much of a departure from the original, but at its center is Forest Whitaker-and no show with him can lack for real mystery. As Sam Cooper, head of a team of FBI profilers, he tends to mumble in an unpredictable staccato. He moves as if he were in pain, although you can't be sure if he's suffering from a cluster headache, a social phobia or a pinching loafer. It's an arresting, oblique performance, and it works well amid all the procedural muck. The backup team includes Janeane Garofalo, who in serious roles sometimes looks as if she is the one stuck doing the afternoon coffee run.
1 GRAMMY AWARDS
SUN. FEB. 13 8 P.M. CBS
Lady Gaga, empress of the sublime and the absurd, performs.
2 WESTMINSTER KENNEL CLUB DOG SHOW
TUES. FEB. 15 8 P.M. USA
Woof! Who'll be the judges' best friend?
3 AMERICAN IDOL
WED. FEB. 16 8 P.M. FOX
The Steven Tyler Show settles in for Hollywood rounds.
4 MODERN FAMILY
WED. FEB. 16 9 P.M. ABC
Shelley Long returns as Julie Bowen's divorcee mom. Cheers!
5 COMMUNITY
THURS. FEB. 17 8 P.M. NBC
Fanboy Troy (Donald Glover) gets to meet his ultimate idol: LeVar Burton.
TOM HANKS' NEW SHOW
LESS TALK, MORE FUN
The 3 Minute Talk Show (lstudio.com), coproduced by Tom Hanks, lasts a bit longer than that. But the ridiculously compressed scale-including a "No. 1 Reason" instead of a Top 10-makes for a breathless, fun stunt. Barry Sobel hosts, but it takes only a few seconds for second banana Fred Willard to steal the show.




LITTLE MR. SUNSHINE
The actor, 41, is an arena manager in a midlife crisis on his ABC sitcom.
YOU WRITE, PRODUCE AND STAR IN MR. SUNSHINE. HOW DO YOU JUGGLE?
The fifth time I had dinner in a moving golf cart, I knew I had to delegate. Now, deciding what type of plant is behind [costar] Allison Janney's head I leave to someone else.
DID YOU HAVE A MIDLIFE CRISIS TURNING 40?
I had my midlife crisis when I turned 7. I bought a convertible tricycle and started hanging out with 2-year-old girls.
YOUR COSTAR ANDREA ANDERS IS MATT LEBLANC'S REAL-LIFE GIRLFRIEND.
It's a funny coincidence. Matt has already been on the set.
YOUR CHARACTER OWNS AN ARENA, SO WILL WE SEE YOU ON THE ICE?
As a Canadian, you're born with skates on. I haven't played hockey for a while, but it would be fun to do again.
Almost two years after the CW dropped it, The Game has found new life Tuesdays on BET-only now the sitcom about football players and their sexy, shrewd women is a hit. Wendy Raquel Robinson (left, with Tia Mowry) remains the flashy standout. I like how the show shifts from sitcom laughs to soap-opera tremors.




The 74-time Jeopardy! champ, 36, returns to take on a supercomputer Feb. 14-16.
AFTER YOUR RECORD 2004 STREAK, DID YOU STILL WATCH RELIGIOUSLY?
I was on Jeopardy! for six months, and for a while, I'd hear [host Alex] Trebek's voice and get stressed. It was nice to take a few years off-I had post-traumatic game show disorder or something.
LAST TIME YOU WON MORE THAN $2.5 MILLION. WHAT'S YOUR STRATEGY THIS TIME?
If I get down big, I can just unplug it!
HOW IS YOUR LIFE DIFFERENT?
I'm a writer now, so it's a big change to work from home and see more of my kids. And people whistle the theme to me more.
ARE YOUR KIDS TRIVIA WHIZZES?
Dylan, 8, shows all the signs: He always has some factoid to annoy you with, but Caitlin, 4, is a firecracker. She'll be on Deal or No Deal!
Mad Love
Advertisement
Today's Photos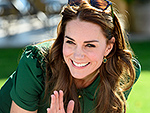 Treat Yourself! 4 Preview Issues
The most buzzed about stars this minute!