People Top 5
LAST UPDATE: Tuesday February 10, 2015 01:10PM EST
PEOPLE Top 5 are the most-viewed stories on the site over the past three days, updated every 60 minutes
Charlie Sheen: Apocalypse Now
Claiming to Have 'Cured' Himself of Drug Addiction, a Brazen Charlie Sheen Defends His 'Rock Star' Life. Where Does He Go from Here?
Charlie Sheen
has just returned to his $7 million Beverly Hills home after a long, frenzied day of interviews. Still, the
Two and a Half Men
star, though looking more gaunt than in recent years, appears utterly at ease as he pours himself a concoction of instant coffee and chocolate milk and smokes a steady stream of Marlboro Reds. Also at home: Sheen's two 24-year-old live-in girlfriends, Rachel Oberlin and Natalie Kenly, whom he calls "the goddesses," and his twin 2-year-old sons, Max and Bob, who are sleeping upstairs. The actor-who has spent much of the past few days launching outrageously public attacks on everyone from his TV bosses to his most recent ex-wife to the founder of Alcoholics Anonymous-relaxes in his surprisingly homey kitchen, where his children's artwork dots the walls and a steady stream of Major League Baseball highlights flashes on a TV in the corner. After the media firestorm that has engulfed him for the past few days, is his energy tank running a little low? "My tank is very full," he tells a PEOPLE editor in the late-night hours of Feb. 28. Despite minimal sleep and throwing himself into intense workouts, "I've got mad energy for days. That's what people can't get their minds around. They say, 'Oh, he's going to crash.' They try to apply all these common terms to a guy who is not common. I don't fit into their little box."
Displaying behavior that defies easy explanation, Sheen, 45, has recently taken his longstanding outspokenness to shocking new extremes. Is this a career-ending meltdown? Sheen doesn't see it that way, as he continues to wage what he repeatedly calls a "war" with his bosses at CBS and Warner Bros. and, most pointedly, with
Two and a Half Men
co-creator Chuck Lorre (see box, right). Unrepentant and unfiltered, "I'm tired of ignoring that I march to a different beat," says the actor, who has shown proof that he's tested clean for drugs and alcohol since completing a self-styled, at-home rehab last month. Given his surreal, stream-of-consciousness ramblings throughout the past week-he has variously boasted that he has "Adonis DNA," is "a total rock star from Mars" and that he's "on a drug... called Charlie Sheen"-television's highest paid actor (nearly $2 million an episode) is aware that some view him as simply crazy. Which is just fine by him. "Here's the good news," he says with a smile. "If I realize that I'm insane, then I'm okay with it. I'm not dangerous insane."
But while Sheen-a father of five who is also dad to daughters Sam, 7, and Lola, 5, with ex-wife
Denise Richards
, and a grown daughter from a previous relationship-revels in "violently" embracing his "bitchin' rock-star life," some believe his recent behavior is, in fact, harmful. Dr. Drew Pinsky, who has not treated Sheen, says the actor's statements indicate a "hypomanic" psychological state and that he requires immediate care: "What we have now is pressured speech, irritability, derailed thinking, hostile behavior, grandiose gestures," says Pinsky. For his part Sheen calls Pinsky "a silly fool," adding, "this guy doesn't even know me."
Still, Sheen delights in the reaction his wild statements-including an earlier comment that his enemies had "picked a fight with a warlock"-have provoked. (His longtime publicist quit on Feb. 28.) Insisting "it's not an act," he says, "I love it. It's totally original. People go, 'What's going on with this guy? Why does he sound so weird? What is going on in his brain?' I don't know. Just one day I suddenly woke up with a new brain." As for any possibly manic behavior, he acknowledges, "I feel like my brain is working faster than my mouth can get the s--- out."
The fallout from Sheen's comments has been swift: Within hours of telling his friend and radio host Alex Jones that he had long been turning Lorre's "tin can" into "gold" in a Feb. 24 interview, CBS-which had already halted
Men
production Jan. 28 so Sheen could enter rehab; he was due back on set March 1-announced it was canceling this season's remaining four episodes because of his "conduct and condition." Meanwhile a defiant Sheen-fresh off a bikinis-and-babes beach getaway to the Bahamas with Oberlin, Kenly and, briefly, his ex-wife Brooke Mueller, 33-issued a letter through his lawyer demanding to be paid for the remainder of the season. (A source confirms to PEOPLE that the studio does not intend to pay Sheen; the battle may head to court.)
Sheen, who has already pocketed an estimated $75 million during his eight seasons on the show, says he has no regrets about anything he has said regarding Lorre and CBS. "Their conduct is the conduct of traitors, and their condition is that of fools," he says. "Sorry. I'm very consistent. I can't back off something. I can't roll something out and then be like, 'Let me take that missile back.' That missile has a target."
Since setting up what he calls "the Sober Valley Lodge" in his home in late January, the actor-who has gone through three previous rounds of traditional rehab-believes he has finally unlocked the secret to sobriety, one that is far from the Alcoholics Anonymous model that has long failed him. "I'm not interested in addiction, disease, all that crap," he says. "Twenty years they took from me. I just decided that I was going to think differently, that I was not going to believe anything I'd been taught. Now I have the power to turn it off, and I want to keep it off." And all of that happened in the blink of an eye? "Yes," he says. "I closed my eyes and went, 'I'm changed.'"
Several friends who spoke to PEOPLE say the actor is indeed clearheaded-but angry. "I told him to calm down, that this is just a business dispute he's in," his longtime pal and current FOX Sports Radio host Pat O'Brien, himself a recovering alcoholic, tells PEOPLE. "I believe he is clean and sober.... [But] I know from the recovery process that resentments last a long time. What Charlie is playing out right now is resentment." Sheen himself acknowledges as much, noting that he rejects the AA model of shedding resentments as a key to recovery. "I hang on to my resentments," he says, with some pride.
Jones, who has known him for more than six years, cautions that much of what Sheen says should be viewed through the prism of his skewed humor. "A lot of [his comments] are dark satire," says Jones. "Obviously he is not a Vatican assassin or a ninja or a warlock.... But fundamentally the guy is really angry. Charlie is somebody who feels repressed and oppressed, like people have been trying to control his life for decades." Another friend, Steve Ginsburg, says Sheen's issues stem less from anger than his frustration at what he perceives as tiresome meddling in his personal life. "He hits every line and has never been funnier," says Ginsburg, who has worked with him for much of the past year. "Unless it is written in his contract that he has to live his life a certain way when he is away from his job, his attitude is 'I am killing it at my job.'"
As for concerns about the well-being of Sheen's children, the actor says he has never done drugs with them in the house: "Those two things do not go together. That's common sense." But a source close to Mueller says she is "livid" that the boys have been in the frequent care of Sheen's girlfriends (see box), adding, "She is talking to her lawyers now about going for full custody of Bob and Max." Sheen, who notes that he has seen his sons "radically distressed" in the presence of Mueller, replies, "She's entitled to believe whatever she wants, but the truth is unchanging."
Meanwhile Oberlin's mom, Marie, says she is concerned for her daughter, who until recently was best known as porn star Bree Olson. "I just don't want to see Rachel hurt," says Oberlin. Responds Sheen: "Rachel's never been better taken care of, safer or more loved, and she's finally getting the life she deserves." Still, says her mom, "I pray every day that Rachel will wake up and say, 'This is not for me. This is not how I want my life to be.'"
Sheen, however, was born into Hollywood life. The third of four children of actor Martin Sheen, 70, and artist Janet Templeton Sheen, 71, he grew up idolizing his father. Sheen has often spoken of the impact of his dad's 1979 dark war epic
Apocalypse Now
, during which the elder Sheen nearly died of a heart attack. "I'm basically living in the middle of [Apocalypse] as a 10-year-old," he says of a seminal childhood moment, recalling that it was then that Dennis Hopper screened the legendarily drug-fueled film
Easy Rider
for him: "I had a ton of questions." Still, he adds, "I don't believe in having s--- from your childhood shape your current state. It's all part of the Odyssey, you know?"
After breaking into show business along with his older brother Emilio, 48-who retained their father's original surname, Estevez-Sheen quickly established a reputation as an unapologetic bad boy with a taste for drugs and hookers. He served as the star witness in the 1995 trial of infamous "Hollywood Madam" Heidi Fleiss and pleaded no contest to assault charges brought by former girlfriend Brittany Ashland in 1996. Two years later he entered rehab-for the second time-at his father's urging. Himself a recovering alcoholic and member of AA who credits his faith with helping him get sober, Martin has often spoken of feeling helpless about his son's struggle. "This disease of addiction is a form of cancer, and you have to have an equal measure of concern and love and lift him up," Martin told Britain's
Sky News
last month. "They're still worshipping voodoo and whatever else," Sheen says in response. "I'm not judging anybody I'm just presenting the facts. But don't go around saying I've got cancer. It's borrowed gibberish."
After a third attempt at rehab one year ago-this time following Sheen's arrest in a domestic violence dispute with third wife Mueller-the star fell off the wagon again: More drugs. A trashed suite at Manhattan's Plaza Hotel in October (with porn star Capri Anderson, 22, claiming to have been hiding in the bathroom). An alleged coke-and-hooker-fueled bender that landed him in the hospital with severe abdominal pain in January.
Since then, he has set up his "Sober Valley Lodge" with Oberlin and Kenly. Of the two-girlfriend arrangement he says, "Many men would kill for this. Everybody's needs are met; everybody's cool." Explaining how he presented the set-up to the women, he says, "I said, 'Look, just give my plan a shot. I'm 20 years further down the road from you.' There's synergy. When one is busy, the other is available to do something else. If there's a blatant absence of attention paid, that's the bed I go to." Says a smiling Oberlin: "We're all pieces of a puzzle that fit together."
With
Two and a Half Men
shut down for the rest of the season, Sheen is already considering other projects. "One thing Charlie Sheen has is talent," says his manager Mark Burg. "And talent doesn't go away." Sheen is hopeful, in fact, that Men will be back. "I'm not a mystic; that's just how I see it," he says. "It's what I believe." Then again, "I could feel different tomorrow," he adds. "Who the hell knows? I'm totally cool with whatever brain I wake up with."
Contributors:
With Cynthia Wang,
Oliver Jones,
Johnny Dodd,
Linda Marx.
Advertisement
Today's Photos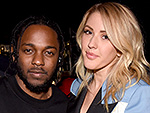 Treat Yourself! 4 Preview Issues
The most buzzed about stars this minute!