People Top 5
LAST UPDATE: Tuesday February 10, 2015 01:10PM EST
PEOPLE Top 5 are the most-viewed stories on the site over the past three days, updated every 60 minutes
Hillary Rodham Clinton: On the Road Again ... and Again
Juggling Revolution in the Middle East and Nuclear Fallout in Japan, the Secretary of State Traverses Time Zones-and Looks Forward to a Little R&R


And on it keeps coming, an escalating series of crises, the stakes ever higher. On this four-day tour in mid-March, for instance, her tasks include talks with Egypt and Tunisia on building post-dictatorship democracies, cautioning the United Arab Emirates against quashing uprisings in Yemen and Bahrain and (successfully) rallying European and Arab commitments for action in Libya. With the world in turmoil, the Secretary of State is at its center as never before. She's racking up wins, but the pressure is on. "She was the switch vote on Libya that got the President onboard for military intervention," says Harvard's David Gergen, a former Clinton Administration adviser. "This is now Hillary's war effort. The outcome will be a huge part of her legacy-breakthrough or failure."

Small wonder, then, that this former First Lady, U.S. senator and came-so-close presidential candidate admits she needs a break. "I've been on the highest tightrope of American and global politics. In two years it will be 20 years," Clinton, 63, tells PEOPLE. "I want to do other things."

That means not just refusing a Cabinet post in any second Obama Administration but giving up the dream of ever being President herself. "Everything needs to come to an end," she says matter-of-factly, before ordering a second double espresso to launch another 18-hour workday.

For now, Clinton keeps the pace of a woman racing the clock to get it all right in two years. In her 15 months as Secretary of State, she has already out-traveled the 64 men and 2 women who went before her, logging at press time 492,646 air miles to 80 countries, with a total of 1,075 hours spent in flight. At least her 757 is comfortable. Stewards cater to her yen for spicy foods by serving jalapeno slices with almost everything, and in her office the sofa opens to a double bed; she also has a private shower. If she wakes at night, she checks her BlackBerry; her iPad is strictly for research and reading news clips. Says deputy chief of staff Huma Abedin: "I don't think she even knows Angry Birds." Clinton describes the incoming these days as "relentless. It's just too overwhelming when you start to think about the implications of everything that's happening."

A Yale-trained lawyer known as much for her smarts as her stamina, Clinton globe-trotted as First Lady and, with her 1995 speech to the U.N. women's conference in Beijing, became an international sensation. Still today she makes equality for women and girls her personal mission, asserting, "I'll be working on that my entire life." Says Alyse Nelson, president of the global women's leadership group Vital Voices: "Young women around the world, they see her as a rock star."

Certainly Clinton is recognized everywhere, including Cairo's Tahrir Square, where she is rushed by throngs of Egyptians telling her, "We love you!" But there have been missteps. At the start of the Egyptian revolution, she made a statement standing by dictator-and U.S. ally-Hosni Mubarak, something for which she took her lumps in a Cairo meeting with civil activists. "She disappointed many people," said human rights advocate Hossam Bahgat, who demonstrated in Tahrir Square for 18 days. Still, Clinton finds some vindication in the fact that the Egyptian revolution was fomented partly by youth on Facebook. "When I became Secretary of State, I talked a lot about ... soft power and that we needed to pay attention to youth, women, social media. And I think some people thought, 'That's nice,'" she says, mimicking condescension. "Well, now you see this soft power has unleashed the legitimate demands of a generation."

As her record has quieted sexist questions of her capability independent of her husband, observers also say she has found the perfect role. "She's no longer 'wife of,'" says a confidant at State who describes her style in diplomatic talks as "deferential on first meeting; then she gives as good as she gets." She shows as much to the State Department press corps, whom she trusts not to burn her with "gotcha" stories when she ventures off the record to the rear of her plane-sometimes with a glass of Scotch-to unload her less-diplomatic thoughts. "She's a breath of fresh air," observes professor Mona Makram-Ebeid in Cairo, after two hours with Clinton. "She's a model for a lot of us women."

Comparisons to her husband, former President Bill Clinton, are inevitable and unabating. She runs perpetually late, but only by about 15 minutes-"Nowhere near as bad as her husband," remarks one aide. And she is as much a sponge for the intricacies of history and policy as he is. (Her reading "for fun" right now? William Wilberforce: The Life of the Great Anti-Slave Trade Campaigner by British Foreign Secretary William Hague.) But there are limits to the input Bill Clinton has on her decisions as Secretary. "He doesn't offer advice unless asked," she says. "He's very respectful of that."

Despite crisscrossing time zones, Clinton says she tries to talk to Bill and daughter Chelsea every day. "It's regular," Clinton says, "but not enough." Since Bill's heart surgeries, "he's a religious walker-practically every day for two to five miles," she says. "It's one of our favorite things."

Asked where she'll travel first, once she's able to be just a tourist, Clinton laughs. "I want to go home first, catch up on mundane things like sleep and cleaning closets." And after? One in her inner circle says she'll likely write another book, then settle into a foundation to press her work on empowering women and girls. Clinton only shrugs. She has a meeting with Tunisia's interim president to get to. "I've had an extraordinary life," she says. "I don't know what's ahead, but I'm looking forward to the adventure."


Advertisement
Today's Photos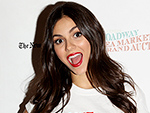 Treat Yourself! 4 Preview Issues
The most buzzed about stars this minute!