People Top 5
LAST UPDATE: Tuesday February 10, 2015 01:10PM EST
PEOPLE Top 5 are the most-viewed stories on the site over the past three days, updated every 60 minutes
Picks and Pans Main: TV
Now and Then
NBC, April 11, 9 p.m. ET/PT |




DRAMA
Absent since December, this extension of the Law & Order brand is back with its title city abbreviated and some unusual tweaking: Skeet Ulrich's Detective Winters exits, and Ricardo Morales (Alfred Molina) demotes himself from deputy district attorney to replace him. The switch isn't too plausible, but it allows more face time for Molina, a powerful, patient actor who looks something like a bull waiting out a thunderstorm. Terrence Howard remains as a prosecuting attorney, meaning more opportunities to hear his distinctive voice, husky yet paper-thin-he makes words slither. This all gives the first-season series more of the slam it needed.
Human Planet
Discovery, April 10, 8 p.m. ET/PT




NATURE
The successor to Planet Earth and Life, two exquisitely shot documentary series, Human Planet examines how our own species has adapted to the most challenging conditions. And no, I don't mean those kids on American Idol. We see a boy in mountainous Mongolia training an eagle to hunt over the barren rock, a West Papua tribe building one of the soaring tree houses they call home and Ethiopian cliff farmers fending off foraging baboon armies. The photography is sweepingly gorgeous-this must be the best of all possible planets.
WONDER WOMAN
Lynda Carter's series was set in World War II when it debuted in '75, then moved to modern day in season 2.
SCRUBS
For its ninth and last season in 2009, the sitcom brought in a new batch of med students as the focus.
THESE FRIENDS OF MINE
That was the title of Ellen DeGeneres' sitcom in 1994. Season 2? Ellen, with new supporting players.
1 SHEDDING FOR THE WEDDING
WED. APRIL 13 9 P.M.
CW
Sara Rue hosts the bridal-contest finale.
2 HAPPY ENDINGS
WED. APRIL 13 9:31 P.M.
ABC
Elisha Cuthbert in a comedy about lovers and friends. Premiere.
3 THE PAUL REISER SHOW
THURS. APRIL 14 8:30 P.M.
NBC
Nearly 12 years after Mad About You, he's got a new sitcom.
4 LEMONADE MOUTH
FRI. APRIL 15 8 P.M.
DISNEY
Hayley Kiyoko stars in a musical about the birth of a pop band.
5 BLUE BLOODS
FRI. APRIL 15 10 P.M.
CBS
Police commissioner Tom Selleck takes up an unsolved case from 25 years earlier.
YOU'VE HAD A LOT OF CELEB PARENTS ONSCREEN. WHO'S YOUR FAVORITE?
I still talk to
George Clooney
; he's incredible and a hero to me.
Sandra Bullock
helped shape my vision of professionalism on a set. And now Lauren Graham is one of my closest friends.
WHAT DO YOU DO FOR FUN?
I'm branching out into music with my boyfriend, [singer] Landon Pigg. We wrote a song together for the show, and I played it on the ukulele. It was scary, but it turned out well.
YOU'RE ALSO NOW THE VOICE OF TINKER BELL.
That's really cool. Big celebrities who I'd otherwise be nervous to meet come up to talk to me because their kids love it.
FAVORITE TV SHOW?
Jeopardy!, and I was a clue last night! I screamed and celebrated with cheese and apple juice.
MUST- SEE DVD!
Few quality series end just as strongly as they began, but this brilliant drama about Texas high school football pulls off one stirring victory lap (you can also see it on NBC beginning April 15).




Wynonna Judd goes on tour with mama Naomi in the confessional series The Judds (OWN, premiering April 10). If there are other country duos who bring along a therapist to help them stand each other, do let me know. The show is expertly done but also a bit TMI-a down-home Postcards from the Edge.




Lady Gaga's choreographer stars in the reality show The Dance Scene, debuting April 10 on E!
1 MICHAEL JACKSON, MOTOWN 25 (1983)
"Billie Jean" was the best performance in TV history. The magic, simplicity, vocals, execution, timing-and he was under one light. Brilliant! Just when there was nothing else to do, he glided, added one slice of the street and introduced the moonwalk. To have that one single move be the move of generations-that's the power of the dance!
2 PRINCE &
Beyoncé Knowles
, GRAMMYS MEDLEY (2004)
Beyonce, like Prince, has great timing, from her hips to her energy to the power in her voice. Their elements of dance are so intricate and detailed and never wrong. There was so much electricity in their movements, and their color palette was delish. Prince is a huge source of inspiration when I [choreograph] for Gaga.
3
BRITNEY SPEARS
, MTV VMAS (2001)
From the set and staging to the snake to how righteously she moved, that "I'm a Slave 4 U" performance was incredibly executed and amazingly designed. She was a superstar dancing at the highest level. I believe she still has that!
4 EMMETT SMITH & CHERYL BURKE, DANCING WITH THE STARS FINALE (2006)
I loved their chemistry, and [Emmett] was sexy! People think dancing is feminine, and here was the most masculine athlete dancing the samba effortlessly. That swagger gave him the go factor of a lion.
Three decades before Downtown Abbey there was 165 Eaton Place, the posh address at the heart of Upstairs Downstairs. That grand British import set the standard for master-and-servant soap operas. Now PBS' Masterpiece airs a three-part update (April 10, check local listings). Set on the eve of the 1936 abdication crisis, it has melodramatic bustle and tender affection for its characters-of all classes.




As housekeeper Rose, Jean Marsh (top, with shoulder-length auburn hair) is the one holdover from the old Upstairs (she's seated in the front row, far right). She's also one of the show's creators. The original, just released on DVD, ran between 1974 and '77 in the States.
Law and Order: LA
Advertisement
Today's Photos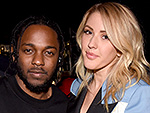 Treat Yourself! 4 Preview Issues
The most buzzed about stars this minute!