People Top 5
LAST UPDATE: Tuesday February 10, 2015 01:10PM EST
PEOPLE Top 5 are the most-viewed stories on the site over the past three days, updated every 60 minutes
Tragedy in Tampa: Heartbreak, Then Hope
Speaking Out for the First Time Since His Wife, Julie, Was Charged with Murdering Their Teenage Son and Daughter, Col. Parker Schenecker Discusses His Pain and His Wife's Mental Illness


Of course nothing has been "okay" for the distraught father since his two-week deployment to Qatar was interrupted last January by a visit from a chaplain and a fellow colonel. In rapid order Parker learned the news that would shortly provoke disbelieving cries of "Why?" across the United States: namely that Julie, a 50-year-old soccer mom, had purchased a .38-cal. revolver, then allegedly at point-blank range shot Calyx in the girl's bedroom and Beau in the family SUV. Parker is destined to revisit those facts time and again. A judge in April gave prosecutors until August to determine whether they'll seek the death penalty. To help pay for her defense, Julie has successfully petitioned the judge to freeze all marital assets.

Parker, who has remained silent until now about his home life, recently spoke with PEOPLE, he says, to honor his children's memory and to set the record straight, revealing that Julie has been battling chronic depression since adolescence. "We were a typical American family, but we had a sick member," he says. "I never had any indication she was homicidal or that she would ever harm the children."

Parker says he was surprised to learn later in their marriage that her mental illness dated back years before the couple's courtship during the late 1980s, when both were stationed with the Army in Germany: Parker as an officer, Julie as a Russian linguist. "We met playing volleyball," says Parker. "She was the men's coach." Sharing common interests and goals, they almost immediately sensed a connection and began to date. "The more time we spent around each other, the more we fell in love," he says. "She didn't inform me that she had been diagnosed with clinical depression until after we were married."

In coming years, as the couple built a family and Parker moved up the military ladder, Julie seemed happy to leave the Army to become a stay-at-home mom. "Julie was a fantastic mother early on when the kids were needing nursing and nurturing," says Parker. "They gave her a lot of joy; it gave me a lot of joy watching her with the kids." Neighbors thought highly of Julie, who cheered at the kids' soccer games and learned pop tunes to sing with them when she picked them up after school. But her depression came and went, and when it hit, he says, "she'd have low energy, being in bed for the predominance of the day." On those bad days, she would ignore her housekeeping duties and not prepare meals. "I reached out for group therapy on my own," he says, "to find ways to cope with her depression."

Late last year, after Julie uncharacteristically slapped Calyx (prompting a visit from a Florida Department of Children and Families representative) and rear-ended another car (showing signs of "drug impairment," according to the traffic report), Parker says he reached out to her physician. "He said, 'Because of HIPAA laws, I can't discuss it with you.'" Alarmed, he says, "I asked Julie, 'Would you please sign a waiver allowing the doctors to speak with me, because I want to be part of the solution.' And she said, 'No. No way.'"

But after Julie spent a week in rehab and returned home, Parker says family life became more stable. She was even seen getting into a playful sponge fight with the kids as they washed the car. "At my request, we were in family therapy," he says. Come the holidays, "Julie's energy was low, but it was peaceful," he recalls. "Calyx did the tree, and Julie participated in cooking the Christmas dinner. [We got] a new laptop for Beau, and we got a trip to Thailand for this summer for Calyx."

When he shipped out to Qatar on Jan. 19, Parker says, "there was no indication that Julie was drinking." As for any hints of homicidal or suicidal thoughts, he points to her last e-mail message-written the day of the murders. "Get home soon," she wrote. "We're all waiting for you."

Three months later Parker's emotions are still raw. "Most grieving people feel that every day the pain lessens a bit," he says. "But I miss my kids more every day." Returning to the house where his children were killed to "box up their lives"-school papers, report cards, Calyx's track-and-field gear, Beau's soccer trophies-has been "really, really difficult," Parker says. But he is determined to overlook not even a single scrap of paper. "I have to properly take care of things for the kids," he says quietly. "They were stolen away from me; they were stolen away from the world."

He is eager to move out of the house, which he describes as "too big for me." But with his divorce pending, he says, "my life is in legal limbo." (Julie's attorneys did not return repeated calls for comment.) Asked how he feels today about Julie, Parker gathers his thoughts for a long moment, then says, "I feel for Julie. I'm going through my hell; she's going through her own hell. There's not hate in my heart. But there is no way that I could see myself remaining married to her."

Now all alone, Parker still longs to connect with his children and often attends games of the soccer teams Calyx and Beau once played on. While attending a match on April 16, Parker received warm hugs from his children's classmates. "Thanks for being here," one of Beau's friends said to him. "It really means a lot." The embraces are comforting for Parker. "Now I know that everyone saw what I was seeing in my kids," he says. "That's an amazing gift." As for his own memories, "I try not to focus as much on what could have been. I've got great memories from my children that will last me for a lifetime."


Advertisement
Today's Photos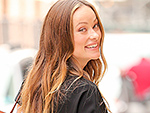 Treat Yourself! 4 Preview Issues
The most buzzed about stars this minute!