People Top 5
LAST UPDATE: Tuesday February 10, 2015 01:10PM EST
PEOPLE Top 5 are the most-viewed stories on the site over the past three days, updated every 60 minutes
An Entire Family-Vanished
No One Has Seen Joseph and Summer McStay and Their Two Small Kids Since February 2010. What Happened to Them, and Where Could They Be?


More than a year later, DuGal is still baffled-and the McStays are still missing. Despite an ongoing investigation by authorities, no one has been able to answer a deeply puzzling question: How could a seemingly normal and happy family simply vanish for no apparent reason? If the McStays left their home on their own, they did so in a hurry-the family's two beloved dogs, Bear and Digger, were left behind in the backyard, and nearly $100,000 remains untouched in Joseph's bank accounts (he ran a successful decorative-fountain business). Yet after months of interviewing acquaintances and scouring phone and credit card records, there are precious few tips or clues and no solid theory as to what happened to the McStays. "It doesn't make sense," says Lt. Dennis Brugo from the San Diego Sheriff's Office. "When you have people drop out of society, it's usually for a reason-they're having money or family problems. In this case, it looks like they were planning for the future."

At the heart of the mystery are the crucial four days following the family's disappearance. Police records show the McStays never used their cell phones or credit cards in that time. Nor were they spotted anywhere, including at local hotels. But on the fourth day, police found their white Isuzu Trooper parked at a San Diego shopping mall, not far from the U.S.-Mexico border and 60 miles from their home. Then a grainy surveillance video from that evening showed two adults and two children walking across the border. Detective DuGal says there's a "75 percent chance it's them." And that has only led to more questions: If it was the McStays, were they hiding out from someone? Those closest to them are trying to remain hopeful while grasping desperately for answers. Says Joseph's younger brother Michael: "It's just not like them to walk out on a business, walk out on money, walk out on a home."

The McStays certainly seemed like they were settling into their new life in the suburban town of Fallbrook, north of San Diego. Married since 2007, Joseph, a laid-back surfing and soccer enthusiast, and Summer, a stay-at-home mom who was getting back into the real estate business, had bought their new home less than six months before they vanished. "They justified the purchase by saying it's an investment, close to the beach and accessible," says McGyver McCargar, a mutual friend who introduced Joseph and Summer to each other in 2002. While Joseph tended to his business, which he ran out of their home, Summer-"an unconventional, hippie surf girl," says McCargar-threw herself into renovations. "I'd ask how was the house coming along, and she'd say how stressed out she was, trying to get the floor done with the kids running around."

On Feb. 4, the last day anyone heard from them, Joseph attended a lunch with a business associate while Summer checked on window treatments and planned her youngest son's birthday party at Chuck E. Cheese's. And while there was no evidence of a struggle or that they were taken against their will, says Detective DuGal, "I don't feel they're safe any longer."

Could the McStays be in hiding somewhere, leading new lives? DuGal, for one, worries they might be in danger. But Joseph's brother Michael, who started the mcstayfamily.com website to collect tips and information, says he can't even be sure it's his brother on the border video because the images are too blurry. And Summer's sister Tracy doesn't believe the McStays would "just walk away from what they worked so hard to earn." Meanwhile the pieces of life left behind by the McStays are slowly fading away. The new home the family loved so much now sits in foreclosure. Their youngest dog, Digger, is living with a neighbor, but Bear, the older one, died a year to the day after the McStays disappeared. Michael McStay holds tight to the hope he will one day find four people and not "four graves," but admits not knowing is the hardest part. "I love my brother-he's been there for me all my life," he says. "Now it's almost unbearable. There's a spot in my heart that died."


Advertisement
Today's Photos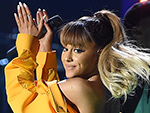 Treat Yourself! 4 Preview Issues
The most buzzed about stars this minute!