People Top 5
LAST UPDATE: Tuesday February 10, 2015 01:10PM EST
PEOPLE Top 5 are the most-viewed stories on the site over the past three days, updated every 60 minutes
Marvin Gaye
What's Going On |




R&B
Few artists have spoken for their generation, for their people, the way Marvin Gaye did when he released his masterpiece What's Going On in May 1971. The 40th anniversary Super Deluxe Edition is a righteous reminder of how much the music-and the message-still resonate today. Back then, this ushered Motown from its '60s hit parade of pop-friendly singles into a brave new era, paving the way for more album-oriented artists and socially conscious soul. Before seizing creative control, Gaye didn't seem capable of this kind of man-on-a-mission statement, his cohesive vision seamlessly segueing one track into the next. (Shudder to think splitting this into $0.99 song downloads.) Extras include alternate takes of cuts like the title tune plus a bonus CD with instrumental jams Gaye recorded afterward. But it's the vinyl LP that makes me wanna holler with joy.
Arctic Monkeys
Suck It and See |




INDIE ROCK
To borrow from Beavis and Butt-Head, Arctic Monkeys albums don't suck. Now four full-lengthers in, these English lads are building one of the best catalogs in 21st-century rock. While their latest is not quite up to the brilliant one-two punch of 2006's Whatever People Say I Am, That's What I'm Not and '07's Favourite Worst Nightmare, it's easily on par with '09's moody Humbug. Like the latter, Suck It and See is produced by Queens of the Stone Age's Josh Homme. And though there's a dark heaviness to cuts like the terrifically titled "Don't Sit Down 'Cause I've Moved Your Chair," others, such as the sweet "Reckless Serenade," radiate a Brit-pop melodicism.
Born after What's Going On, they've learned well from the master.
MAXWELL, BLACK-SUMMERS'NIGHT (2009)
Since getting I Want You producer Leon Ware to work on his '96 debut, Maxwell's Urban Hang Suite, to making this Grammy winner, he's kept Gaye's spirit alive.
ROBIN THICKE, SOMETHING ELSE (2008)
Whether he's conjuring up bedroom fantasies ("Loverman") or utopian visions ("Dreamworld"), this barrier-breaking soul man creates a Marvin-esque mood.
JOHN LEGEND & THE ROOTS, WAKE UP! (2010)
What's Going On's "Wholy Holy" is among the socially conscious golden-age gems that Legend and the Roots revive on this inspired-and inspiring-set.
PLAN B, THE DEFAMATION OF STRICKLAND BANKS (2011)
With his creamy croon, Motown sounds and concept-album ambitions, this gritty Brit makes his U.S. debut more like The Veneration of Marvin Gaye.
RIHANNA
(right) gets back into a Caribbean groove on "Man Down," a sultry grinder that comes along with a controversial video. It's the new single from Loud, the Bajan hit machine's platinum latest. $1.29 at rhapsody.com.
Beyoncé Knowles
, shifting back into "Irresistible" mode, lashes out at a no-good ex (you're in the clear, Jay) on "Best Thing I Never Had," a pop-rock ballad from her fourth solo album, 4, which hits stores June 28. $1.29 at amazon.com.
GAVIN DEGRAW-where have you been?-makes a welcome return with his piano by his side on "Not Over You," a soulful midtempo from the singer-songwriter's fourth album, Sweeter, arriving Aug. 9. $1.29 at napster.com.
SIMPLE PLAN receives a significant estrogen boost from Natasha Bedingfield on the peppy punk-pop tune "Jet Lag," the first single from the Canadian band's fourth studio effort, Get Your Heart On!, which drops June 21. $1.29 at iTunes.com.
ON "MOTIVATION" GUEST LIL WAYNE
We saw each other at a [Miami] Heat game, and I asked him to be on the record. He listened to it for like two days then did his verse. It became even crazier! He's incredibly smart. You can ask him about everything-from a light switch to something in the middle of an encyclopedia.
ON THE SONG'S STEAMY VIDEO
I definitely feel more like a sexy grown woman and feel better about my body. The only person I thought about was my mother. But she was like, "Baby, you are past 21!"
ON BEING NAMED A JUDGE OF THE U.K.'S THE X FACTOR
I'm very excited. I have to make sure I'm on my A game. Thinking about what kind of judge I'm going to be kept me awake last night. Listening to Sade helped me to calm down and rest. on the destiny's child "sisterhood" I love my ladies-I can't call them girls anymore. People would love for us to rip each other's heads off, but it's a real friendship. We talk about family, our projects, but we never really talk about Destiny's Child. With B, all I have to do is listen. She's incredibly inspiring. Her work ethic is unmatched. I was like, "All right, Kell, you've got to work that hard to get what you want!"
DEATH CAB FOR CUTIE
Codes and Keys
If you thought Death Cab may have lost their edge after leader Ben Gibbard married actress Zooey Deschanel, think again. With cuts like the Cure-ish "You Are a Tourist," their alt-rock mojo has hardly been better.




RONNIE DUNN
Ronnie Dunn
For a solo debut that comes after some 20 years alongside Kix Brooks, you kind of expect more. But a trio of ballads-"I Don't Dance," "Cost of Livin'" and "Love Owes Me One"-helps make up for the standard stuff.




ASHLYNE HUFF
Let It Out
Currently an opening act on the NKOTBSB tour, the daughter of top country producer Dann Huff (
Keith Urban
) releases her second album. Some of her fizzy pop, though, is a little too tweeny for a twentysomething.




THE VACCINES
What Did You Expect from the Vaccines?
On their debut album, this U.K. buzz band injects a dreamy wooziness into their indie rock on tracks like "A Lack of Understanding" and "Post Break-Up Sex" that will have you tripping and floating along.




SNL STAR
ANDY SAMBERG'S PLAYLIST
THE STROKES
"Taken for a Fool" Love the album [Angles], and this song is fire. Recognize!
ROBYN
"Dancehall Queen" I'm late on this, but this is my jam! Robyn comes way tough on the track.
SANTIGOLD FEATURING KAREN O
"Go" These two are like the Laverne and Shirley of great music-the best compliment you can give anyone!
GHOSTFACE KILLAH (A.K.A. TONY STARKS)
"Purified Thoughts" Turns out there's a lot of Starkology left!
FLEET FOXES
"The Shrine/An Argument" My favorite on [Helplessness Blues]. Very few musicians can touch these dudes.
CUT COPY
"Need You Now" I got into this originally because the video is amazing, but now I play [the song] a lot.
BEASTIE BOYS
"Tadlock's Glasses" I mean, this is just straight-up the best title for a song ever.
40TH ANNIVERSARY EDITION!
Advertisement
Today's Photos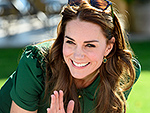 Treat Yourself! 4 Preview Issues
The most buzzed about stars this minute!