On Newsstands Now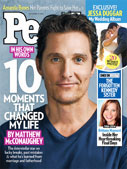 Matthew McConaughey: In His Own Words

Jessa Duggar's Wedding Album

Brittany Maynard's Final Days
Pick up your copy on newsstands
Click here for instant access to the Digital Magazine
People Top 5
LAST UPDATE: Tuesday February 10, 2015 01:10PM EST
PEOPLE Top 5 are the most-viewed stories on the site over the past three days, updated every 60 minutes
Picks and Pans: Books
From Our Contributors
by Patricia Bosworth |




REVIEWED BY JUDITH NEWMAN
BIOGRAPHY
Now this is saying something: Bosworth's extraordinary biography of the other iconic Fonda (sex kitten, actress, exercise guru, Ted Turner's trophy wife) is more than 500 pages-and not one is wasted. The author, a friend from Fonda's early acting days, is neither hagiographic nor scandal-mongering. She's written an astute accounting of a woman of deep contradictions, a depressive plagued by bulimia and self-doubt, who nevertheless had a cool authority in front of the camera. Fonda's anti-Vietnam War activism made her a polarizing figure, and she was just as polarizing in her personal life: a bitch or a goddess, depending on who's quoted. Her life was rooted in tragedy: a mother who slit her own throat and an adored father who thought love was a disgusting weakness. So when Jane fell in love, she tried to transform herself into whoever her love wished her to be. Perhaps that's why she's had so many lives. Perhaps it's also why her story resonates with us all.
People PICK
The Leftovers
by Tom Perrotta |




REVIEWED BY MEREDITH MARAN
NOVEL
Suburban chronicler Perrotta (Little Children) here envisions a town after the Rapture, in which some are taken to Jesus, leaving "the leftovers" to make sense of their lives. Jill "and Jen had been ... watching YouTube videos," Perrotta writes. "Then, in the time it takes to click a mouse, one of them is gone, and the other is screaming." An engrossing read.
It's All About the Dress
by Vicky Tiel |




REVIEWED BY JOANNA POWELL
MEMOIR
Designer Tiel was the toast of '60s Paris, where she partied with jet-setters from Woody Allen to Brigitte Bardot. The "wretched excess" only escalated when Liz Taylor and Richard Burton added her to their entourage. Tiel peppers her saucy memoir with girlie advice and recipes for the likes of Taylor's caviar "sandwiches." Dig in.
The Most Dangerous Thing
by Laura Lippman |




REVIEWED BY JOSH EMMONS
NOVEL
The most dangerous thing about Lippman's latest is its title. Is that bad? No, just puzzling. After beginning with a bang as recovering alcoholic Gordon Halloran fatally crashes his car into a wall, the book then tells the story of his friends and family. Shuttling between current and late-'70s Baltimore, it's a kind of fleshed-out Stand by Me. There are secrets and cover-ups, yes, but the real drama happens at a more intimate level, where the promise of youth shrinks into the compromises of adulthood.
GET SET FOR SCHOOL
LUNCH WARS
by Amy Kalafa
A manifesto urging parents to fight for more nutritious offerings in American school cafeterias.
THE GOOD SCHOOL
by Peg Tyre
Would you know one if you saw it? Tyre shows how to look beyond test scores and college-admissions stats.
THE END OF MOLASSES CLASSES
by Ron Clark
The founder of the Ron Clark Academy and bestselling author of The Essential 55 on how to take the drudgery out of learning.
A crop of new books-by witnesses, rescuers, loved ones and survivors-marks the passage of a decade since that horrible day. Among the most powerful:
UNMEASURED STRENGTH
by Lauren Manning
A Tower One fireball left 80 percent of her body burned. This Cantor Fitzgerald managing director wasn't expected to survive, but she fought her way through "unimaginable pain" to rebuild her body and her life.
RELUCTANT HERO
by Michael Benfante
After rousting his panicked telecommunications colleagues from their 81st-floor WTC offices on 9/11, Benfante came across a woman in a wheelchair and helped carry her down the stairwells to safety. Their brave journey is told in riveting detail.
A PLACE OF REMEMBRANCE
Official Book of the National September 11 Memorial
In words and searing photos, the story of the unspeakable tragedy and its aftermath, and of the construction of an eight-acre memorial to ensure the world never forgets.
9/11: THE WORLD SPEAKS
Tribute WTC Visitor Center
Left by visitors from 120 countries, these poignant drawings and notes express pain, sympathy and hope.
AFTER THE FALL
edited by Mary Marshall Clark, Peter Bearman, Catherine Ellis and Stephen Drury Smith
New Yorkers remember the assault on their city and the difficult years of healing that followed.
WHERE YOU LEFT ME
by Jennifer Gardner Trulson
A mother of two whose husband died in his 105th-floor office, Trulson has charted her own resilient course through widowhood and ultimately found new love.
BOO THE POMERANIAN
Lee's friends loved her pup's look after a groomer shaved his matted fur, so she started posting pix on Facebook-and now Boo, 5, has 1.5 million friends and his own photo book. Has fame gone to his fuzz-ball head? Says Lee: "He's mellow, laid-back and pretty clueless."
They're not related, but lookalike Mr. Winkle, a mixed breed, caused a similar stir when he appeared in Sex and the City in '02. He's now enjoying his retirement.
Paul Kramer's Maggie Goes on a Diet won't be out until October, but it's already having an impact. A rhyming picture book intended for young children, it's the story of a 14-year-old who's "not only clumsy ... [but] also quite fat" and who, after going on a diet to "reduce her stomach, as well as her big behind," becomes more popular and a soccer star.
Eating-disorder experts have expressed outrage at the concept and cover image, and Kramer, who says his own childhood weight struggles inspired him, has been deluged with angry e-mails. He insists that "I'm not suggesting children go on a diet; I'm advocating for them that they know the positive implications of eating healthier and living a healthy lifestyle. I'm trying to boost their self-image." Has the outcry made him rethink? "It's an adorable book," he says. "But if any reader feels it's hurtful to children, I'd be happy to refund their money."
BOBBY FISCHER
by Harry Benson
Intimate shots of the reclusive chess champion Benson calls "the most complicated and most fascinating person I have ever photographed."
Jane Fonda
Advertisement
Today's Photos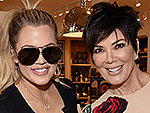 Treat Yourself! 4 Preview Issues
The most buzzed about stars this minute!