People Top 5
LAST UPDATE: Tuesday February 10, 2015 01:10PM EST
PEOPLE Top 5 are the most-viewed stories on the site over the past three days, updated every 60 minutes
Picks and Pans: Books
Conversation Starter ...
by Erin Morgenstern |




REVIEWED BY ROBIN MICHELI
NOVEL
Chapters in The Night Circus leap from city to city across oceans and continents on no discernible schedule, beginning in 1873 but jumping back and forth in time so dizzily over 30 years that they line up like reflections in a hall of mirrors. The resulting disorientation might derail a lesser narrative, but in this dark and extravagantly imagined debut, the effect echoes that of a magic trick: The confusion is part of the seduction. The plot follows the separate and then intertwining lives of Celia and Marco, both forced to spend their lives pitting their unusual talents against each other in a cruel competition. But their world is Morgenstern's most vivid creation, a fantastical circus featuring illusionists whose powers transcend mere sleight of hand; like those performers, the author entices her audience to suspend disbelief and rewards its members with captivating pleasure. As with many works of magical realism, the book's ending relies too heavily on conveniently incredible feats, threatening to unmask the novel's wizardry as mere trickery. Ultimately, though, when this Circus leaves town, it trails a sense of smiling wonder in its wake.
Goddess of Vengeance
by Jackie Collins |




REVIEWED BY JOANNA POWELL
NOVEL
Collins rejuvenates her brand with this agreeably lurid tale-think Entourage meets The Real Housewives. Feisty, Ferrari-driving Lucky Santangelo, a perennial Collins character who's now proprietor of a Vegas casino, is under threat of a takeover by a misogynist Arab billionaire. But it's Lucky's kids and their promiscuous pals who steal the spotlight, shopping and partying with Kardashian-crowd intensity amid a swirl of arrogant agents, kinky call girls and coked-up club owners. Voyeuristic and completely over-the-top, Goddess is junk food worth every empty calorie.
Following Ezra
by Tom Fields-Meyer |




REVIEWED BY MEREDITH MARAN
MEMOIR
It's a grim statistic: One in 110 American children is diagnosed with autism. But Fields-Meyer's memoir, which focuses on the triumphs and breakthroughs of parenting an autistic son, is anything but grim. Guided by compassion and offering realistic expectations, Fields-Meyer (a former People writer) learns to "follow Ezra," now 15, into and out of his parallel universe-a heart-and mind-altering experience for the author and an unexpectedly uplifting experience for the reader.
Birds of Paradise
by Diana Abu-Jaber |




REVIEWED BY SUE CORBETT
NOVEL
The Muirs of suburban Miami appear to have it all: Brian handles legal work for a successful real estate developer; his wife, Avis, concocts sugary art as an in-demand pastry chef; their son Stanley owns a trendy organic food market. But there's a deep fissure beneath the surface, centered on daughter Felice, a violet-eyed beauty who ran away at 13, carrying a shameful secret. Felice squats on South Beach, earning cash by modeling in tattoo parlors. As her 18th birthday-and legal emancipation-approaches, so does Hurricane Katrina. Worrying about Felice has strained the Muirs' marriage and alienated Stanley, though not enough to keep him from asking his parents for a six-figure loan to save his market. Should Brian cash in on one of the "too good to be true" deals at the office despite his increasing unease about development in hurricane-prone Florida? As Katrina barrels ashore, the Muirs' absorbing story builds to a thoroughly satisfying climax.
A Trick of the Light
by Louise Penny |




REVIEWED BY ELLEN SHAPIRO
MYSTERY
The bodies keep dropping in Three Pines, the picturesque village at the heart of Penny's stellar mysteries. This time an art critic is throttled in a flower bed and Inspector Gamache must look for answers in the back-stabbing Quebec art world. With her smart plot and fascinating, nuanced characters, Penny proves again that she is one of our finest writers.
The Dog Who Knew Too Much
by Spencer Quinn |




MYSTERY
"His brain and my nose: Plenty of perps ... can tell you about that combo," declares Chet, the endearing canine half of the Little Detective Agency. His adored human partner P.I. Bernie Little is hired to find a missing boy-and Chet sniffs out some sinister leads. Quinn's plot isn't as frisky as his four-legged gumshoe, but he ably sidesteps the saccharine in this charming tale.
Mysteries, magic and danger are the featured attractions of this big top that opens only after dark.
SARAH JESSICA PARKER
Diane: A Signature Life by Diane von Furstenberg
"It's a great description of her journey as a businesswoman."
MIKE O'MALLEY
War by Sebastian Junger
"I feel it's important to know as much as we can about the sacrifices our soldiers are making for our country."
ELIZABETH BANKS
Everything Matters! by Ron Currie Jr.
"It's about a guy who knows the future from the womb. Really intelligently written."
ALL ABOUT FONTS
Just My Type author Simon Garfield credits Steve Jobs with bringing font options to the masses. There are hundreds to choose from-what does your favorite say about you?
GOTHAM
"It's bold and modern and says you're forward-looking. Obama used it, and it worked."
FUTURA
"It says you think of yourself as slightly rebellious, slightly spiky-someone who likes to speak their mind."
NEULAND INLINE
"I don't think anyone would choose this. It's for signs and posters. But if you did, you'd be a sort of Fred Flintstone type."
WHAT'S BEAUTY WORTH?
Maybe your mom told you looks don't matter, but Beauty Pays author Daniel Hamermesh, an economist, says research shows pretty people earn more, are luckier in love and are happier.
DO LOOKS HELP WOMEN MORE THAN MEN?
In the dating world, yes. But in the job market, beauty is more important for men. Unattractive women make 12 percent less than attractive women, but unattractive men make 17 percent less than attractive men.
SO SHOULD THEY GET PLASTIC SURGERY?
They might feel better, but it doesn't appear to help earning potential.
DO THE LOOKS-CHALLENGED EVER HAVE AN EDGE?
One study showed they're better at armed robbery. If an ugly guy comes up to you with a gun ...
HOW HAVE PEOPLE RESPONDED TO YOUR BOOK?
I've gotten hate mail, but I chuckle. I wasn't surprised!
The Night Circus
Advertisement
Today's Photos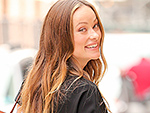 Treat Yourself! 4 Preview Issues
The most buzzed about stars this minute!