On Newsstands Now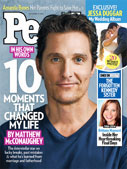 Matthew McConaughey: In His Own Words

Jessa Duggar's Wedding Album

Brittany Maynard's Final Days
Pick up your copy on newsstands
Click here for instant access to the Digital Magazine
People Top 5
LAST UPDATE: Tuesday February 10, 2015 01:10PM EST
PEOPLE Top 5 are the most-viewed stories on the site over the past three days, updated every 60 minutes
Picks and Pans Main: TV
Raising Sextuplets' Jenny Masche
CBS, Thursdays, 9 p.m. ET/PT |




DRAMA
The gimmick of this freshman series is so conceptually high tech, you might expect it to be the iPad of crime procedurals. What you get instead are the grubbier, elemental pleasures of a good mystery paperback. Lost's Michael Emerson, who has the slightly discomfiting presence of a cricket chirping in a dark corner, is Finch, creator of a covert software so encompassing and yet so oblique that it identifies people who are about to become victims of violent crimes-or maybe they'll be the perpetrators of those crimes. His right-hand man, enforcer and crime-stopper is the even more mysterious Reese. He's played by Jim Caviezel (The Passion of the Christ) as a terse, haunted man in black. It's a terrific performance, minimal as a shadow. The back and forth of their teamwork, complicated and sometimes complemented by parallel police investigations, is evolving into something deeper: They're starting to grapple with how cold data can be misread when both good and evil walk the streets. This could grow into a show of more than ordinary interest.
Happy Endings
ABC, Wednesdays, 9:30 p.m. ET/PT |




COMEDY
In its second season, Endings has clicked as one of prime-time's most sophisticated ensemble comedies. There's not much of a premise-just another show about youngish urban professionals who hang out with each other-but each episode has the sure, light rhythm of a perfectly played snare drum. Funniest character: Adam Pally as an unattached gay man named Max, a proudly unfabulous schlub who works as a limo driver. Pally plays him like the young, zingy Richard Dreyfuss, only better at put-downs.
Bones
FOX, Thursdays, 9 p.m. ET/PT |




DRAMA
Everything lately is Zooey, Zooey, Zooey, but let's remember that FOX is also home to her fine-boned sister Emily Deschanel, star of Bones. A mix of forensics and romance, gore and humor, Bones holds up nicely as it starts season 7 (with a spin-off coming in 2012). Deschanel's Dr. Brennan is pregnant-the dad is FBI agent Booth (David Boreanaz)-and suffers crying jags as she examines goopy corpses. This is close to sitcom, but the show's skeleton is strong enough to bear it. It's still a good time.
YOU'VE GOTTA SEE THIS ...
A VERY GAGA THANKSGIVING
The eccentric pop goddess, who might be expected to dress as a turkey, instead serves one (deep-fried) with waffles. ABC, Nov. 24.
WOODY ALLEN
Two facts from this engaging American Masters documentary: 1) His folks wanted him to be a pharmacist. 2) He conceived Sleeper as a silent. PBS, check local listings.
DANCING WITH THE STARS
Another season of fun ends: J.R. Martinez scored perfect 30s, and Carrie Ann stuck up for Len when Maks got ticked off. ABC, Nov. 22.
On his new Travel Channel series The Layover (premiering Nov. 21), gastro adventurer Anthony Bourdain offers quick tours of major cities during stays of no more than 48 hours. (He usually doesn't bother changing clothes.) He starts in Singapore, sampling dish after dish until, as he puts it, his stomach is "distended like a gaseous pinata." (He also ducks into bars, but my mind stayed on the rice-and-chestnut sausage.) For all the running around, the show is a pick-me-up for anyone with travel or foodie dreams.




THE SOLDIER WITH A SECRET
HOW DID YOU RESEARCH THE ROLE OF SGT. BRODY, EX-POW AND POSSIBLE TERRORIST?
I've really enjoyed going to the local mosque [in Charlotte, N.C., where Homeland shoots] as part of my research, and I made friends with the imam. I take off my shoes, sit down on the carpet with everyone else and listen to them pray.
ARE YOU EMBRACING AMERICAN LIFE IN CHARLOTTE?
I am. I really like North Carolina: It's slower, it's the South, it's everything you were told it was going to be. An extraordinary amount of fried chicken!
YOU'RE FINISHING UP SEASON 1. HOW WILL YOU CELEBRATE?
I'm going home to be with my family [in London]. I have two kids who are tiny and I miss them.
ANY HINTS ABOUT HOW THE SEASON WILL END? I WILL TELL YOU: I DID IT.
YOU DID WHAT? [Smiling] Exactly.
MY FAVORITE GROWN-UP KID STARS
Now playing a dad on his new BET sitcom, the former Cosby kid, 41, reflects on his fellow child actors who are also thriving on TV as adults.
ANNA PAQUIN
I watch True Blood faithfully. Her character is annoyingly sweet. It's my favorite guilty pleasure on TV right now.
NEIL PATRICK HARRIS
He's outrageously hilarious on How I Met Your Mother. I don't associate him with his Doogie Howser character now at all.
CHRISTINA APPLEGATE
We came up together. I was a huge fan of Married ... with Children because it was so different from The Cosby Show.
MICHAEL J. FOX
He was amazing on Family Ties and continues to persevere. Look at him on Curb Your Enthusiasm: He's still freakin' got it!
PRINCESS OF PAYBACK
ARE YOU THE VENGEFUL TYPE, LIKE EMILY THORNE?
Not particularly, which is what makes it so fun: I get to live vicariously through her.
IS IT INTIMIDATING SPARRING ONSCREEN WITH MADELEINE STOWE?
No, she's so lovely. We have such a great time making these characters as twisted and evil as possible.
YOU STUDIED BALLET UNTIL YOU WERE 16. DO YOU MISS IT?
I've been thinking about taking up dancing again, maybe a different form like ballroom dancing, just for fun. But not ballet: My body can't take that anymore!
LIFE AFTER A REALITY SPLIT
The WEtv star opens up about leaving the father of her six children-and how she found love again
Since learning she was pregnant with sextuplets almost five years ago, Jenny Masche-the onetime star of WEtv's reality show Raising Sextuplets-has become a pro at taking surprises in stride. "Nothing shocks me anymore," she sighs, "but I feel I'm where God wants me to be." Yet even she was thrown for a loop Sept. 11, 2010, when her husband of six years, Bryan, 33, was arrested following a verbal altercation with Jenny and eventually pleaded guilty to two misdemeanor domestic-violence charges. ("I lost my temper and there's never an excuse for that," says Bryan, a medical-device salesman, adding that he became enraged to learn Jenny had been talking to a former beau, Levi McClendon.) Shortly after the arrest, Jenny, 36, filed for divorce: "It's the hardest decision I've ever made. But I want my kids to have a peaceful home."
Theirs certainly hadn't been. Jenny says she and Bryan had explosive fights even as newlyweds, but "I did not believe in divorce. We went on to have kids because I thought that would make me happy." After two miscarriages the couple tried insemination in 2006. It worked. The following June they welcomed Savannah, Bailey, Grant, Cole, Molli and Blake.
While the strain of tending to six newborns added to the mounting tension at home, Jenny says filming Sextuplets (which ended in 2010 after two seasons) strengthened their marriage. "It gave us something in common," she explains, adding that the paycheck also eased their financial concerns. "And the show was fun!"
It also caught the attention of McClendon, the cofounder of a text-message-marketing company, whom Jenny says she began officially dating after she and Bryan split. (Their pre-separation conversations were "wrong," she says, "but it wasn't an affair.") Now "I've never been this happy," gushes Masche, who works as an emergency-room physician's assistant and plans to marry McClendon after her divorce is finalized. "My kids are happy and I'm in a healthy relationship. I almost have to pinch myself!"
Person of Interest
Advertisement
Today's Photos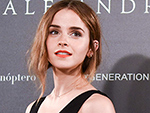 Treat Yourself! 4 Preview Issues
The most buzzed about stars this minute!