People Top 5
LAST UPDATE: Tuesday February 10, 2015 01:10PM EST
PEOPLE Top 5 are the most-viewed stories on the site over the past three days, updated every 60 minutes
Demi & Ashton: The Bitter End
After a Last Bid to Salvage It Fails, the Couple End Their Tattered Six-Year Marriage. How His Cheating Scandals, Her Insecurities and Their Emotional Battles Turned Their Relationship Toxic
Demi Moore
and
Ashton Kutcher
came here as guests to her ex-husband
Bruce Willis
's wedding to Emma Heming. Back then, Moore and Kutcher were still in the giddy Tweet-happy throes of passion. But when they returned to the Turks and Caicos island this past Nov. 11, things had changed. As they touched down just in time for Moore's 49th birthday, their mood couldn't have been darker. "She looked drained," says an observer who saw her before her flight. And the stakes were never higher. "This trip was about their relationship, figuring out what to do," says a friend. "They gave it one last try."
For two days the couple hashed things out in their subtropical paradise: Where could they even go from here? After everything-the public humiliation of his two tabloid cheating scandals; her increasingly gaunt appearance amid friends' concerns for her well-being, the fights, the counseling-could this union be saved? When they arrived back home in Beverly Hills, Kutcher, 33, somberly began phoning friends with the answer most of them had seen coming for months. Then, on Nov. 16, Moore let the world know in a sharply worded, pointedly solo statement that pulled the plug on a marriage that had seemed to be on life support throughout the past year. "It is with great sadness and a heavy heart that I have decided to end my six-year marriage to Ashton," she said. "As a woman, a mother and a wife there are certain values and vows that I hold sacred, and it is in this spirit that I have chosen to move forward with my life." A few hours later Kutcher told his Internet followers, "Marriage is one of the most difficult things in the world and unfortunately sometimes they fail."
The truth is both Moore and Kutcher were beyond exasperated with a union that had turned toxic. "Ashton is unhappy and she is unhappy," says a Kutcher source. "It just got to a point where they had to end it." Adds another source: "They were fed up with each other." In the end, say friends, the issues that had long fueled skepticism about their unlikely romance-the 15-year age difference, his wandering eye, her insecurities-ultimately proved their undoing. "The marriage has been deteriorating for a long time," says a friend of the
Two and a Half Men
star. "Ashton was ready to end it, [but] he wanted to wait for Demi to actually do it. He loved her but couldn't live with her." For the past year the same passion that had once launched a thousand public displays of affection was now fueling increasingly hostile rows. "The fighting could get pretty intense," says a friend. Although the pair engaged in rigorous counseling based on Kabbalah, the mystical Judaic teachings that became their shared spiritual foundation, it wasn't enough. "Whatever counseling they did was fine for a quick fix," says the friend, "but couldn't get at the heart of the matter."
Now the onetime power couple-together they're estimated to be worth up to $290 million, with his $700,000-per-episode
Men
paychecks and savvy Internet investments and her film fortune-must go about the work of dividing their assets, a process legal experts say should be smooth given the likely existence of a prenup between celebrity spouses. But there is also the difficult, emotionally fraught transition involving Moore's daughters with Willis-Rumer, 23, Scout, 20, and Tallulah, 17-all of whom had forged a tight bond with Kutcher (see box). "Ashton is very close with the girls, and it will be an adjustment for him not to be around them," says a source who knows the actor well. "That will be hard."
Long open about his affection for his stepdaughters, in private Kutcher also expressed his yearning to have children of his own with Moore. Although the couple dismissed any obstacles posed by their famous age gap-last year Kutcher praised his wife as "a genetic freak," insisting that he was "not worried" about infertility issues-reality eventually seeped in, creating some of the first fissures in their relationship. After the initial cheating scandal in September of last year, Kutcher told a close acquaintance about his frustrations. "He knows that with Demi he won't have kids, and he really wants kids," the source said then. "When he married Demi, he didn't realize it at the time. He didn't get it."
But the most public blows to the relationship were Kutcher's alleged flings. In 2010, Brittney Jones, now 22, claimed-in sordid detail-to have slept with Kutcher in a one-night stand; this September, 23-year-old Sara Leal told a strikingly similar story. Some sources have said that Kutcher and Moore were "flexible" when it came to extramarital dalliances, tolerating a certain degree of infidelity. But it wasn't the alleged cheating alone that pained Moore-it was also the humiliation of being painted as the jilted wife. "Demi cares so much about what people think," says a Kutcher source. "To the public it looks like she was cheated on, and she can't take that."
Meanwhile, friends say that Moore increasingly struggled with feelings of insecurity and neediness. "If anyone was uncomfortable with the age difference, it was Demi, not Ashton," says a Kutcher friend. "She drove him crazy after a while with questions and doubts. Demi had not been the woman he married for some time." In the last year Moore had begun acting erratically, and her friends took notice. "They saw a change in her," says a member of her circle. "She wasn't sleeping well, didn't seem to be eating, looked really gaunt and like she wasn't taking care of herself." Partying in Las Vegas in August 2010-just before the Jones cheating story broke-the actress made the rounds on YouTube when she dirty-danced onstage during a Snoop Dogg concert. "She was out of control in Vegas," says one source. "Her friends were embarrassed. Ashton was embarrassed."
Publicly, Moore seemed to shrug off that first cheating scandal, posting a photo of herself on a happy outing with her husband just a few days later on her long-running "@mrskutcher" Twitter feed. But this fall, after Leal's claims she had sex with Kutcher in a San Diego hotel on his sixth wedding anniversary, the couple retreated and sought help. They were spotted at Kabbalah services together and on a camping trip, but never stepped out together again in public. Behind the scenes, "Ashton was telling friends and family things weren't over," says a source. "They were trying"-but in vain.
Now that the strain of desperately trying to keep the marriage whole has been lifted, both stars intend to focus on their careers. "Demi is moving full force ahead in terms of work," says a source of Moore, who lately has been stepping into the role of producer on several projects. The day after the split announcement, a somber Kutcher reported for work on the
Men
set. Friends say they don't anticipate a contentious divorce. "When two passionate people like Ashton and Demi end their run, the best thing to do is to move ahead on their own," says a source close to Kutcher. "After the initial pain wears off, they'll have had time to reflect. They both have a great deal to offer. And plenty of time to find happiness."
Contributors:
Pernilla Cedenheim/Los Angeles,
Jennifer Garcia/Los Angeles,
Elizabeth Leonard/Los Angeles,
Aili Nahas/Los Angeles,
Linda Marx/Miami.
Advertisement
Today's Photos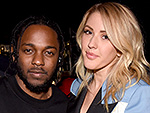 Treat Yourself! 4 Preview Issues
The most buzzed about stars this minute!