People Top 5
LAST UPDATE: Tuesday February 10, 2015 01:10PM EST
PEOPLE Top 5 are the most-viewed stories on the site over the past three days, updated every 60 minutes
Missing Tyler
Fifteen Months After Tyler Clementi's Suicide Launched a National Debate About Gay Teens and Bullying, His Parents Open Up About the Son They Adored-and the Hopes They Have for His Legacy


Three weeks later, on Sept. 22, 2010, Tyler jumped off the George Washington Bridge, about 40 miles from Rutgers, his suicide preceded three days earlier by an incident that shocked the nation: His Rutgers roommate, Dharun Ravi, 19, allegedly used a webcam to watch Tyler kissing a man in their dorm room and streamed it live. While authorities arrested Ravi and Molly Wei, 19, the dorm neighbor whose computer Ravi allegedly used, a long-overdue national discussion about teen bullying was ignited as word spread that Tyler's death was hardly unique. That month alone three other teens killed themselves after being subjected to homophobic taunting. The suicides jolted students and parents, among them the dad in the Oval Office. "We've got to dispel this myth that bullying is just a normal rite of passage," Obama said in a subsequent YouTube video. "It's not."

On Feb. 21 Ravi will stand trial on 15 offenses, among them four counts of bias intimidation, a hate crime. He's not charged with causing Tyler's suicide. "My client never bullied Tyler, nor did he act in any biased way toward Tyler based on his sexual orientation," says Steven Altman, the attorney for Ravi, who could spend decades in prison. "At trial it will become crystal clear." (Wei will avoid prosecution if she completes 300 hours of community service, receives bullying-related counseling and testifies against Ravi.)

Meanwhile Tyler's grief-stricken parents are speaking out for the first time since Tyler's death, hoping to focus renewed attention on the deadly problem of bullying. "It wouldn't be fair to Tyler's memory to let this slide," Jane told PEOPLE in an exclusive interview. "Something good has to come out of this terrible situation."

Until the horrible day when they lost him, the Clementis regarded Tyler as their happy-go-lucky son. Growing up with his older brothers-James, 26, and Brian, 23-on a quiet, tree-lined street in Ridgewood, N.J., he showed an early gift for music. The summer before he was in second grade, Brian played percussion in a music program, says Jane, a nurse. "Then Tyler looked at the violinist and said, 'I want to do that.'" He went on to play in two high school orchestras. Though he shied from attention, Tyler liked unusual challenges: At 9, he taught himself to ride a unicycle. "He must have fallen about 100 times," says Joe, public-works director for the borough of Hawthorne, N.J. "He never got discouraged." Soon Tyler was unicycling around the neighborhood, sometimes playing the violin at the same time.

Tyler, who was 5'6" and weighed 150 lbs., was never drawn to sports. "He liked Broadway shows. Opera. Ballet," says Jane. He never had a girlfriend, but "this kid was always around girls," says Joe, and neither parent suspected he was gay. "People say, 'Oh you must have had an inkling,'" Jane says. "But I did not." Instead the Clementis' suspicions were focused on their son James, long before he came out to them several months ago.

If Tyler was struggling with his sexuality, depression, or suicidal thoughts that last summer, he offered no clues. He was "very excited" about college, says Jane. "We talked about things he wanted to do when he got there." When the Clementis moved Tyler into his Rutgers dorm, his roommate had not yet arrived. After lunch they returned to find Ravi unpacking with his parents and brother. "He wouldn't even look at Tyler," says Jane. Finally Ravi's father made him introduce himself. "I didn't think anything of it at the time," says Joe. "In retrospect, I wonder." According to court documents, by then Ravi had discovered via the internet that Tyler was gay.

The last time Jane spoke to Tyler was the morning of his death. He never mentioned the webcam incident. "At the end of the conversation, we said what we always did," she says, tearing up. "I would say, 'I love you,' and he'd say, 'I love you more.' And then I'd say, 'No, I love you more.'" Less than 10 hours later, the police phoned. "I thought it was a crank call," says Joe. After police recovered Tyler's body a week later, "I still had doubts-if he jumped, if he was thrown," he says. "I've come, over the year now, to accept the fact that he did what he did."

Tyler never told his parents about his feelings before his suicide; they've learned of them through internet chats and texts released in the criminal case. Jane found one especially devastating. "Mom has basically completely rejected me," Tyler wrote to a friend. Jane says that far from hinting at his hurt, Tyler had seemed "relieved" after he came out to her. "I told him I needed time," she says. "You have dreams for your children, and when someone tells you this, your dreams are kind of shattered for that moment. I was processing it, but cutting him out of my life was never a possibility."

On the first-year anniversary of Tyler's death, his parents spent the day doing things Tyler liked to do. They went to the local mall-something they hate but Tyler loved-and ate at the food court. And they have done something else they think he would have appreciated: They've established a foundation in his name (thetyler clementifoundation.org), which will offer grants to programs that deal with gay teens, suicide prevention and bullying. Sadly, but emphatically, Joe says, "We don't want anybody to have to have an experience like this."


Advertisement
Today's Photos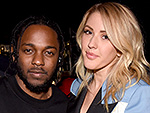 Treat Yourself! 4 Preview Issues
The most buzzed about stars this minute!