People Top 5
LAST UPDATE: Tuesday February 10, 2015 01:10PM EST
PEOPLE Top 5 are the most-viewed stories on the site over the past three days, updated every 60 minutes
Mark Wahlberg: Mr. Cool Grows Up
The Reformed Bad Boy Revels in His Life as a Family Man (so Long, Bar Scene, Hello, Bieber!)
Mark Wahlberg
has already been awake for more than five hours. "I was up very early with my youngest son," he explains with a stretch, settling into a corner booth at the Polo Lounge in the Beverly Hills Hotel. Cheerfully greeting the waitress by name ("I do a lot of business here," he says with a laugh) and sporting his two favorite accessories-black sunglasses and a simple wedding band-the father of four recounts the antics of his 3-year-old alarm clock, Brendan. "I opened my eyes and he's trying to sneak past me into the bathroom," Wahlberg says between sips of hot tea. (Yes, the Boston-bred tough guy fancies a spot.) "He wants to turn on the shower or pour lotion all over himself. Or he's making his own chocolate milk with Hershey's syrup and mixing it on the floor."
So, did the onetime rabble-rouser ever think he'd be kicking off a conversation with tales of intruding toddlers and spilled syrup? "Never! Funny, the things you do as a parent."
Family guy is just the latest in a series of dramatic evolutions by the 40-year-old actor-producer, who is less imposing in person than he comes off onscreen but still blazingly intense. The rapper formerly known as Marky Mark-whose Calvin Klein-worthy abs made him the ultimate '90s pin-up-has gradually evolved into a formidable Hollywood power player, producing such hits as HBO's
Boardwalk Empire
and
Entourage
and last year's Oscar-nominated boxing biopic
The Fighter
. But his "Good Vibrations" past isn't entirely forgotten. "I had to watch that Marky Mark video about 600 times," says actress
Kate Beckinsale
-because her 12-year- old daughter Lily had a crush on the actor, who plays her husband in the new action-thriller film
Contraband
. As a dad drawn back into his criminal roots, "he's so natural," says Beckinsale.
To be sure, moviemaking "changed my life," Wahlberg says matter-of-factly. Yet it's life at home in L.A. with his wife of two years, model Rhea Durham, 33, and their children-Ella, 8, Michael, 5, Brendan, 3, and Grace, 2-that has most transformed him. "If I succeed at business but fail at being a husband or a father," says Wahlberg, "then I am nothing." Mornings are spent in the gym before seeing the kids off to their Catholic school. "We go to church, eat as a family, watch movies and go to the park," he says of a typical weekend. Of course, there are perks to having a famous dad. "I took my daughter to meet
Justin Bieber
," he recalls. "And once, we were at the Teen Choice Awards and I'm like, 'Excuse me, can you take a picture with my daughter?' to every other celebrity there. I would do anything to make them happy. But the key is teaching them what's right and wrong."
It's a lesson that was hard-won in his own life. Growing up, "I was either going to be a crook or a cop-and I wasn't going to be a cop," he says of his troubled early years as the youngest of nine kids in working-class Dorchester, Mass. A dropout at 13 and in prison on assault charges at 16, he acknowledges that his rocky past "is a problem I'll have to explain at some point," but says his hope for his kids is to "steer them away from following my path in life. I want them to get a great education and do those things I never did." While he still doesn't have a high school diploma, "I will have that GED before my kids are old enough to know that Dad never did it," he promises. "I actually looked at the test online [the other day]."
Fatherhood shifted his perspective in other ways as well. "I didn't think my parents knew anything," he says. "You think they're so uncool, but they've lived it all. The great thing is now I can get all the advice I need from my mom." And those calls come in handy. "I was just talking about how I can't take how crazed my kids get about Christmas," he says of a recent chat with his mom, Alma, 69. "She reminded me how bad I was. Crying and endlessly asking when it would come. She says I was worse than my kids are!"
Currently filming the comedy
Ted
, the actor recently opened Wahlburgers, a suburban Boston burger joint with two of his brothers, and often returns to his hometown for his namesake foundation, aimed at helping inner-city youth. But his main focus these days is family-even if his kids constantly keep him on his toes. "I took Ella to a basketball game, and we were sitting beside Kobe [Bryant]," he recalls. "Kobe said, 'She should be a Lakers fan.' I said, 'No, she's a Boston fan.' And Ella goes, 'Dad, I was born in California!' Oh, that was priceless."
Advertisement
Today's Photos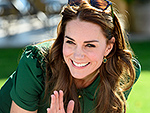 Treat Yourself! 4 Preview Issues
The most buzzed about stars this minute!