On Newsstands Now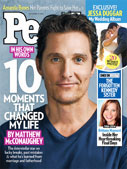 Matthew McConaughey: In His Own Words

Jessa Duggar's Wedding Album

Brittany Maynard's Final Days
Pick up your copy on newsstands
Click here for instant access to the Digital Magazine
People Top 5
LAST UPDATE: Tuesday February 10, 2015 01:10PM EST
PEOPLE Top 5 are the most-viewed stories on the site over the past three days, updated every 60 minutes
Inside a Family Tragedy: The Susan Powell Case
Twenty-Six Months After a Utah Mom Vanishes, Her Husband Kills Himself and Their Sons in a Blaze
Cars
motif. After eating breakfast with their grandparents, the boys settled in the top-floor bedroom of Charles and Susan Cox's house and lost themselves in play, building cars and planes from Legos and Tinkertoys. When a social worker came by to take them for a supervised visit with their father, Josh Powell, the boys balked. But when they pulled up in front of Josh's newly rented house in Graham, a few miles away, the brothers dashed from the car to their dad's house, exuberant as boys that age can be.
What came next underlined the heartbreaking fact that from the day their mother, Susan Powell, vanished on Dec. 6, 2009, nothing about the lives of these two little boys had really been normal. After Josh, 36, let his sons into the house, he pushed the social worker away, then locked the front door. Moments later an explosion-"like a really, really strong earthquake," says neighbor Dale Walden-erupted, and the house burst into flames. By the time fire officials arrived, Josh and the boys were dead.
Just minutes before, Josh had sent an e-mail to his attorney that read, "I'm sorry, goodbye," and sent his cousins and pastor instructions about what to do with his money-leaving no doubt in the minds of police officials that Josh, long suspected of murdering his wife, Susan, had set the fire with the intent of killing himself and his sons. That point was underscored by the medical examiner's finding that Josh hit both boys with a hatchet before the explosion. Plus, police learned, Josh had given boxes of his kids' toys and books to Goodwill over the weekend. "This was not a tragedy; this was a horrible murder of two little kids," Pierce County sheriff Paul Pastor said angrily. "Let's not sanitize it. Let's call it what it is ... which is something evil."
Josh's cousin Nathan Leach said Josh had endured mounting stress and harassment as suspicion, but not proof, of killing Susan clung to him. Indeed, in a PEOPLE interview (see box), Josh said Susan's Mormon friends turned their "ability to mobilize and help each other into an ability to mobilize and attack." Townspeople could only shake their heads and wonder. "Why did the courts let [Josh] have visits at home?" says Jo'el Crowe, whose daughter attends Charlie's school. "What pushed him over the edge? Why didn't he kill himself and leave the kids alone?"
Numb with grief and horror, Susan's father, who for two years had been locked in a war of vicious tit-for-tat accusations with his son-in-law, insists Josh's acts were predictable. "We stated our fear many times that if he was feeling desperate, he would possibly kill himself and the boys," says Charles Cox, who allowed a PEOPLE reporter into his home a day after the deaths. Behind him were two balloons, one red and one green, that Josh had bought the boys for Charlie's recent birthday. Staring at three teddy bears perched on a nearby desk, Cox said, "The boys were possessions to him. They weren't children."
When Josh decamped the month after Susan's disappearance from West Valley City, Utah, to Puyallup (the couple's hometown) to move in with his father, Steve Powell, the Coxes tried to gain custody of their grandsons. They openly dismissed Josh's alibi that he was camping with the boys on the frigid snowy night that Susan, 28, went missing. But with no hard evidence to back their suspicions and Josh designated only as a "person of interest" to police, they had no standing. Then last September Josh's father was arrested on voyeurism and child pornography charges, and the Coxes gained custody. Charles says he subsequently learned from law officials that Charlie drew a picture of the family minivan for a teacher and said, "Mom's in the trunk. We went camping. And Mommy and Daddy got out, and Mommy never came back."
Josh, meanwhile, fought to get his kids back. To carve a distance from his own father's legal problems, he moved to a house in Graham about two months ago. Escalating the war of words with the Coxes, he charged in a Feb. 1 affidavit that his sons had been "regularly exposed to negative attitudes" and "sustained several severe injuries" while in the Coxes' custody. He also described himself as a "fit and loving father." In response the judge ordered that the kids remain in the custody of the Coxes and that Josh undergo a psychosexual evaluation, which includes a lie-detector test.
And that rejection, say Josh's detractors, triggered his final terrible act. Steve Downing, the Coxes' attorney, thinks Josh felt squeezed by both the prospect of an arrest and the possibility that he would not regain custody of his boys. Kirk Graves, husband of Josh's estranged sister Jennifer, says, "I think this was a last-ditch effort to hurt everyone around him and escape all of the problems." Susan's best friend, Kiirsi Hellewell, regards Josh's breaking point as an extension of the hold he had over Susan throughout their eight-year marriage. "He had to be in control," she says. "When that control was taken away from him and given to the Coxes, he decided if he couldn't have the boys, neither could anyone else."
In Puyallup residents sought solace in community. At Emma L. Carson Elementary School, where Charlie was a first grader, students created a makeshift memorial of candles, balloons, stuffed animals, drawings and signs that bore messages like "Our Hearts Go Out to Charlie & Braden." At an evening vigil, parents came together with hugs and prayers. For most people the heinous final act of a desperate father was simply unfathomable. "The whole ordeal hurts my heart," says Tara Pernell, a private day-care provider. "These were sweet, innocent little boys."
In Utah the West Valley City Police Department announced that its investigation into Susan's disappearance-which police chief Buzz Nielsen characterized to reporters as largely circumstantial, but making progress-would continue. "Would [the Coxes] like to be able to locate the body and bury their daughter? Yes. But we certainly know who her killer was," says Pierce County prosecutor Mark Lindquist. "I call this a confession. After a double homicide-suicide like this, I don't think we need to wonder what happened to Susan Powell."
Contributors:
Mary Boone/Puyallup,
Cathy Free/West Valley City.
Advertisement
Today's Photos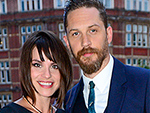 Treat Yourself! 4 Preview Issues
The most buzzed about stars this minute!