People Top 5
LAST UPDATE: Tuesday February 10, 2015 01:10PM EST
PEOPLE Top 5 are the most-viewed stories on the site over the past three days, updated every 60 minutes
Teacher with a Mission: He'll Do Anything!
To Get His Students' Grades Up, Amazing Teacher Wilson Arnold Will Take Any Dare ...Even Kiss a Pig
Justin Bieber
swoop," says senior Rebecca Thompson, 18, of her science teacher Wilson Arnold. "We were like, 'That has to go.' " Arnold had grown his hair past his shoulders for two years, but promised to lose it all if 60 percent of his students at Neah Bay High passed the science portion of Washington State's standardized test. Come springtime, 64 percent passed-and shaved their teacher's head bald at an assembly in front of the entire school. "It represented everything I worked for: countless hours of prepping, labs, helping kids after school," Arnold says. "I was sad I lost my hair, but I had fun knowing that we got there."
His methods may be unconventional, but his results prove they work. Eight years ago, when Arnold, 34, arrived at Neah Bay High, "none of the students passed the state science assessment," says Ann Renker, principal of this school of 162 students on the Makah Indian Reservation. "We had a school that was not running on high expectations-everyone was trying their best, but it wasn't working."
Arnold, who grew up on the Makah reservation himself, began with small challenges: If 50 percent of kids could pass, a pizza party hung in the balance. With each success, he raised the bar and the kids upped the ante: Kiss a pig! Shave your head! He would agree to just about anything, but "you can't brand me, pierce me, hurt me or shave my eyebrows," he says. This year they are aiming for 70 percent passing, and if they make it Arnold may have to dye his (grown back) hair "rainbow colors," says sophomore Alexis Greene.
But wild dares alone don't account for his success. His in-class style is engaging, says Greene, 15, while assembling a model of a glucose molecule. "I didn't like science before. I thought it was boring." When talking about the muscular system, Mr. Arnold becomes "Mr. Arnold-Schwarzenegger." He works in references to shows like
Family Guy
to discuss the skeletal system, and will do hip-hop dancing to illustrate how cells are fueled-anything to keep the students listening. "It makes all the difference in the world," says Renker. "They're half entertained and learning at the same time."
Behind the laughs, Arnold is that devoted teacher every parent wants his child to have: Working with just a $2,000 budget for five classes, he plans lab work once a week, because, he says, "nobody can learn science just by reading a textbook." He stays after the final bell to meet one-on-one with kids who didn't catch everything during class time. "These kids have struggles, and they believe they can't do science," he says. "I say, 'Look, if you listen to what I say and do what I ask you to do, I can get you there.'"
To do so, he follows up with them at home, gets to know their families and gets involved with their future plans, urging more to go to college, even if it means taking them on college visits himself in the school district's 2000 Ford Aerostar van, which they nicknamed War Pony. Every kid who traveled with him graduated, and last year, says Renker, all 19 seniors-including four teen parents-had a letter of acceptance to a college or technical school.
After graduating from Neah Bay himself in 1996 as salutatorian, Arnold left for the University of Washington in Seattle. He earned a zoology degree, intending to return home and work at a fishery. But a job at a preschool led him to get his master's in teaching. Upon graduation, there was an opening at his alma mater. "They raised me. They're the ones who gave me the money and resources to get educated," he says about his tribe and community. "I always say 'Bring it back,' and I did."
Married to Robin, a counselor at the school, Arnold is now a dad of two. Having his own kids has meant he has cut back on the 80-hour weeks, but not on his style. Years from now, will his students remember how, on this spring day, he's got Johnny Cash streaming through the classroom speakers while they work on labs? He doesn't worry about it. "My main goal," he says, "is just to get kids prepared for what comes next."
Advertisement
Today's Photos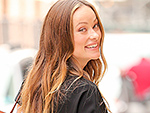 Treat Yourself! 4 Preview Issues
The most buzzed about stars this minute!