People Top 5
LAST UPDATE: Tuesday February 10, 2015 01:10PM EST
PEOPLE Top 5 are the most-viewed stories on the site over the past three days, updated every 60 minutes
Picks and Pans: Music
Hot Singles
Blunderbuss |




BLUES-ROCK
Performing solo just never seemed to be Jack White's thing. In his years leading the White Stripes before they disbanded in 2011, you always got the sense that they were a duo more for appearance's sake-just because he liked it that way-than a real creative partnership. (Sorry, Meg.) Even when he did side projects, he chose to work in other bands (the Raconteurs, the Dead Weather) and produce other artists (from Loretta Lynn to Wanda Jackson). With Blunderbuss, though, White finally earns his solo stripes. The album doesn't represent a radical departure-from thumping garage rock ("Sixteen Saltines") to groovy psychedelia ("Missing Pieces"), you can hear echoes of his past work-but it doesn't need to be, given all he's done. He gets to indulge his rootsy side, venturing into country on the wistful title track, gospel on the shimmying "I'm Shakin'" and blues all over. And he gets strong support from Ruby Amanfu on background vocals and Brooke Waggoner on keys, proving that White can still play well with others.
IT'S A GOOD TIME TO FEEL THE BLUES!
1 BONNIE RAITT'S BACK!
On the sublime Slipstream, her first album in seven years, the Rock and Roll Hall of Famer makes you love her all over again.
2 THE BLACK KEYS' BIG ROLL
After making their breakthrough with 2010's Grammy-winning Brothers, their hot streak continues with El Camino.
3 DR. JOHN'S KILLER ALBUM
Collaborating with the Black Keys' Dan Auerbach on Locked Down, the New Orleans master has found his bluesy groove.
4 BUZZ ARTIST GARY CLARK JR.
This singer-guitarist displays blazing talent on The Bright Lights EP, setting the stage-and then some-for his full-length debut this fall.
THE WANTED
What's the most special thing a girl has done to get your attention?
JAY MCGUINESS: One girl entirely covered herself in [blue] body paint because I'm a fan of Avatar. She was fully Na'vi'd out.
NATHAN SYKES: I was given a pack of playing cards: "52 reasons why I love you." It was from a fan who was about 8.
Who's your dream girl?
TOM PARKER: Cameron Diaz in The Mask.
MAX GEORGE: Kate Beckinsale with the naughtiness of Angelina Jolie.
SIVA KANESWARAN: Jessica Alba with the sauciness of Halle Berry.
Whose poster was on your wall growing up?
TOM: Pamela Anderson in the Baywatch suit.
NATHAN: I had a picture of Britney Spears in the "I'm a Slave 4 U" video.
Who is your all-time favorite other boy band?
TOM: 'N Sync.
NATHAN: Boyz II Men.
JAY: One Direction. My sister goes crazy over them.
So you aren't rivals?
JAY: No. We both represent the U.K.
You toured with Justin Bieber. What did you guys bond over?
MAX: He likes soccer, which I found cool. Not too many Americans are into it.
Which of you takes the longest to get ready?
NATHAN: I'm very lazy, so it takes quite a while to make me look acceptable.
Who would win in a dance-off?
JAY: Max. He'd be the most creative and enthusiastic.
Finally, who is the most wanted by the girls?
NATHAN: It depends on what age they are. If they're legal, probably not me!
FAREWELL, LEVON
The music world is a quieter place now that drummer Levon Helm has lost his battle with cancer at 71. As a member of the revered roots-rock group the Band (which originally backed Bob Dylan), Helm expanded the concept of what a drummer could be, singing lead on signature songs such as "The Weight" and "Up on Cripple Creek." After the Band's farewell show, captured in Martin Scorsese's 1978 documentary The Last Waltz, Helm had a successful career as an actor and solo artist, winning Grammys for his final three albums. Just last year, on Ramble at the Ryman, he wasn't missing a beat.
MELANIE FIONA
ON HER ALBUM TITLE, THE MF LIFE
It can be my initials or it can be the curse word. [Laughs] You can do magnificent things, and then life sometimes turns on you. That inspired me to make music that reflected the ups and downs in life.
ON WINNING TWO GRAMMYS THIS YEAR FOR "FOOL FOR YOU" WITH CEE LO GREEN
I haven't seen Cee Lo since then, so we still have some celebrating to do. But I'm giving one of my Grammys to my parents-they deserve it.
ON LOSING WHITNEY HOUSTON
I was in love with her voice from when I was 3, singing "Greatest Love of All," so I was deeply affected by her death. Winning my first Grammys [the next day], I had no choice but to thank Whitney because she inspired me to do what I do.
ON BEING COMANAGED BY JAY-Z'S ROC NATION
It was very intimidating having him in the [signing] meeting because he is a powerful guy. But he just nodded his head to the music and said yes. Any time I can spend around him is inspiring-I take in the essence of what it is to be that successful.
MAROON 5 "Payphone"
The latest from Adam Levine's crew-previewing Overexposed, due June 26-doesn't groove like "Moves Like Jagger." Nor does Wiz Khalifa's cameo jibe like Christina Aguilera's. Still, this is sweet, soul-kissed pop.




KANYE WEST "Way Too Cold"
On this venom-spitting rumbler, originally titled "Theraflu," Yeezy admits to falling in love with Kim Kardashian and then rips right into Kris Humphries: "Lucky I ain't have Jay drop him from the team." Cold indeed.




NELLY FURTADO
"Big Hoops (Bigger the Better)" As comeback singles go, this fat-bottomed track is a pretty lean effort. Furtado is so ridiculously Auto-Tuned that she could be Fergie, Nicki or T-Pain.




CHRIS BROWN "Sweet Love" If you think this is an Anita Baker cover, think again: Chris Breezy gets his grind on, channeling pre-Jehovah's Witness Prince on this sexy, spacey slow jam that heats up anticipation for Fortune.




Jack White
Advertisement
Today's Photos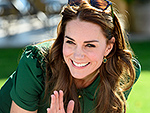 Treat Yourself! 4 Preview Issues
The most buzzed about stars this minute!