People Top 5
LAST UPDATE: Tuesday February 10, 2015 01:10PM EST
PEOPLE Top 5 are the most-viewed stories on the site over the past three days, updated every 60 minutes
Alive, 34 Years After He Went Missing
A Web Search Led Steve Carter to a Shocking Discovery: He Was a Missing Child. Now He's Piecing Together His Past and Connecting with Family He Never Knew


Moriarty, a free-spirited artist, had taken off before, but when the pair didn't return after nearly three weeks, Barnes, a journalist and Vietnam veteran, notified the police, who launched a search and passed out fliers. "I spent about a year and a half going crazy driving around the island," says Barnes. "It was rough." However, he was sure he'd see his son again. "I always expected a knock at the door or a phone call."

After 35 years, that call finally came on Feb. 20. Relieved to hear from the son he lost decades ago, Barnes was speechless. "All I could say was, 'Wow. Oh, wow. Wow.'" With that, one of the country's longest missing-child cases was solved-with hope of a happy new beginning. "What is most inspiring about this case is that it provides hope for so many other searching families," says Ernie Allen, cofounder of the National Center for Missing & Exploited Children. Marx-now named Steve Carter-had no inkling he was a missing child until January 2011. Legally adopted at age 4 by Army officer Steve Carter and his wife, Pat, he grew up happily in the affluent suburbs of south New Jersey, but there were some details about his life he calls "suspicious," such as the fact that his birth certificate was created when he was almost a year old. When he heard about Carlina White-the Atlanta woman who solved her own kidnapping case in January 2011 after discovering she'd been snatched from a Harlem hospital as a baby-it prompted him to do his own search on missingkids.com. He found himself staring at a composite image created to show what Marx would look like as an adult. "I got chills," Carter recalls. "I was like, 'Holy crap, it's me.'"

A DNA test confirmed his identity last October. "In all honesty, I didn't think that there was going to be a match," says Officer Reid Tagomori of the Honolulu Police Department. Still, Carter didn't rush to reunite with his lost relatives. "I was terrified," he says. His adoptive mother says they found the news "sort of threatening," and admits, "On an emotional level, I felt like we'd taken somebody else's child, though that wasn't true."

This past February, Carter, 35, who works for a medical software company in Philadelphia, also finally dialed his older half sister, Jennifer Monnheimer (Moriarty's daughter), 43, who had been informed by police that he was alive. "I just wanted to reach through the phone and hug him," says Jennifer, who was 8 years old and living with her father in New Mexico when her mother and brother disappeared. "Truthfully, I thought they were dead." When Monnheimer, now a school counselor in New Mexico, learned he was alive, she recalls, "I was really numb." She'd grown up with a void in her heart, always "scanning crowds."

The pair have now spent hours on the phone, discovering their similarities, such as eczema and a sweet tooth. Over the past 14 months, with the help of those conversations and information he has gathered from officials in Hawaii, Carter has pieced together the puzzle of how he went missing. "The more you find out, the more you want to know," he says. He learned that the day after he and his mother left on their walk, a local woman on the other side of Oahu came home to find him and a woman believed to have been his mother in her house. Police were called, and his mother made up a new name and birth date for Carter, and even claimed that his father, whose name she did not reveal, was native Hawaiian. (Barnes, 61, is Caucasian and from Santa Cruz, Calif.) "I always thought it was a little weird to be my skin tone and be half Hawaiian," admits blond, blue-eyed Carter.

His mother was taken to a psychiatric hospital, and Carter was placed in protective care. A few days later she left against medical advice (she's still missing; see box), leaving her son to become a ward of the state. When Barnes reported his son and girlfriend missing, the police didn't make the connection. Carter was placed in a small orphanage only 30 miles from where he lived with his parents. Three years later his social worker introduced the boy to Steve and Pat, who were stationed on Oahu. "It was love at first sight," says Pat, now a retired special-education teacher. The day he moved into their home on the base, he arrived wearing a red T-shirt with "#1 Son" emblazoned on the front. Though his new life would be filled with baseball games and pool parties, Carter wondered about his biological family. Still, he says, "I never had any strong desire to locate them."

By contrast, his half sister had only one desire in life: to find out what happened to her brother and mom. In 2001, she convinced Hawaiian officials to reactivate the investigation-which led to the composite image Carter discovered online. "If it wasn't for her," says Charlene Takeno of the Missing Child Center—Hawaii, "it would still be a cold case." Learning about his past hasn't been easy for Carter. But, says his wife, Tracy, 35, "his sense of humor has made the stress manageable." Case in point: At their wedding last June, he requested the band play Van Halen's "Panama" in honor of his original, and newfound, middle name.

Now, as he moves forward, Carter believes sharing his story can offer hope to other families of missing children. Still, Monnheimer, Carter's sister, can't forget the years she missed. "I would have liked to have known my brother growing up," she says. This summer, she and Carter plan to meet in Hawaii. Barnes, who is divorced, has two college-age daughters and lives in California. He says he "can't wait" to reunite with the son he never got to know. "I would love that to happen."

But Carter is taking things slowly and trying to get to know one family member at a time as he processes their varied perspectives on the case. Still, he knows a reunion will happen someday. "It would be a real shame if I didn't get to know the people I'm related to," he says. "It's good to know where you've come from."


Advertisement
Today's Photos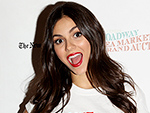 Treat Yourself! 4 Preview Issues
The most buzzed about stars this minute!