People Top 5
LAST UPDATE: Tuesday February 10, 2015 01:10PM EST
PEOPLE Top 5 are the most-viewed stories on the site over the past three days, updated every 60 minutes
Picks and Pans: Books
From Our Colleagues
Bring Up the Bodies
by Hilary Mantel |




REVIEWED BY JOSH EMMONS
NOVEL
Set in the early decades of the 16th century, Mantel's acclaimed 2009 novel Wolf Hall gave a brilliant, vivid account of events leading up to Henry VIII's decision to divorce his first wife and marry Anne Boleyn. Bring Up the Bodies picks up where Hall left off: in 1535, when the new queen's failure to give Henry a son has begun a danse macabre between her and the king's adviser Thomas Cromwell. As in the first book, Mantel writes in the present tense and demonstrates an uncanny knack for turning larger-than-life historical figures into people we might actually know: Anne, for example, "retains her dark glitter, now rubbed a little, flaking in places. Her prominent dark eyes she uses to good effect ... she glances at a man's face, then her regard flits away, as if unconcerned." What's being called the Wolf Hall Trilogy is a remarkable work in progress, a series that makes the past feel immediate and-this is the best part-unpredictable. Even if you know the history, you'll find yourself racing through these pages to find out what happens next.
BY THE AUTHOR OF ...
When Women Were Birds
by Terry Tempest Williams |




REVIEWED BY ANNE LESLIE
MEMOIR
Before dying of cancer, Williams's mother (memorialized in 1991's Refuge) tells her, "I am leaving you my journals." But it turns out every page is blank. Williams explores the meaning of those pages in short, lyrical chapters, weaving memory, nature and poetry into the search for her own voice. She believes all women, like birds, should sing their inborn songs. "We can no longer deny the destiny that is ours by becoming women who wait ... to love ... speak ... act," she writes. Perhaps because her mother didn't, Williams found a way to put her passions on paper. Lucky us.
Menage
by Alix Kates Shulman




REVIEWED BY ROBIN MICHELI
NOVEL
In this wry and delicious novel by the author of Memoirs of an Ex-Prom Queen, a couple in a boring marriage offer to share their lavish home with a celebrated but penniless writer who hasn't produced a book in years. The trio is not a sexual threesome, but each individual lusts for something, and the household dynamic seethes with the raging needs of their egos as they jockey to get what they want from one another. The characters are selfish and self-absorbed, but the sharp and entertaining satire that emerges from their comic triangle expertly skewers modern notions of marriage, celebrity and success.
Are You My Mother?
by Allison Bechdel |




REVIEWED BY ELLEN SHAPIRO
MEMOIR
Her debut graphic memoir, the bestselling Fun Home, explored the pain of growing up with a closeted gay father; now Bechdel turns to her equally challenging mother, an English teacher who deemed her 7-year-old daughter "too old" to be kissed good night. Drawing on dreams, therapy sessions and quotes from Virginia Woolf and psychoanalyst Donald Winnicott, the book affectingly captures the enigmatic love and rivalry that defines their relationship. Bechdel's obsessive self-absorption, though at times heavy going, never overshadows the impressive, unflinching honesty of her quest.
THE NEWLYWEDS
by Nell Freudenberger
Expectations and cultures collide when Bangladeshi Amina weds the American she's fallen for online.
THE SHOEMAKER'S WIFE
by Adriana Trigiani
Separated by fate, Italian immigrants Ciro and Enza can't forget each other. Bella.
DAUGHTERS FOR A TIME
by Jennifer Handford
A wrenching, resonant debut about infertility, cancer and adoption. Grab your hankies.
What was it like to be romanced by the future President? In Pulitzer-winner David Maraniss's buzzed-about new book (out in June), two exes dish.
HE WAS A MAN OF LETTERS
In correspondence with girlfriend Alex McNear in 1982, Obama, then 21 and a poli-sci student at Columbia, discussed T.S. Eliot. It was "a dance of closeness through language," McNear said.
HE WAS ELUSIVE
"The sexual warmth is definitely there," wrote Genevieve Cook, an Australian graduate student who met him at a 1983 party. But he could also be aloof. He "still intrigues me," she wrote, "but so much going on beneath the surface."
HE LIKED LAZY SUNDAYS
According to Cook, he would spend Sundays in his Manhattan apartment lounging around shirtless in a sarong, drinking coffee and doing crossword puzzles.
HE HAD A PLAN
Obama told Cook he was looking for the "ideal woman ... at the expense of hooking up with available girls." Cook realized she wasn't Ms. Right when she told him she loved him and he replied, "Thank you." "What he would really want," she decided, was a woman who was "very strong, very upright, a fighter, a laugher, well-experienced-a black woman...." Sounds like someone we know.
Randy Pausch's widow writes about their painful journey-and her new life
DESPERATE MOMENTS
After Randy was diagnosed with pancreatic cancer in '06, "we would hold each other," writes Jai, "and cry." She worried about being a single mom to Dylan, then 4, Logan, 2, and Chloe, 3 months. Randy had a crazy idea: Might she give up Chloe for adoption? Jai refused.
TELLING THE KIDS
Logan and Chloe were too young to understand. Dylan accepted the explanation that cancer was like a weed-and it could grow back.
A DEVASTATING END
After Randy died in '08, Jai felt like "a bomb disintegrated everything," she says.
NEW BEGINNING
Slowly she began to heal, and last fall she wed Rich Essenmacher, 49, a retired Naval officer she met online. "To have love in my life again," she says, "is a gift you just don't take for granted."
THE PRESIDENTS CLUB
by Nancy Gibbs & Michael Duffy
Did you know that Ronald Reagan taught Bill Clinton how to salute properly? Or that George W. Bush's brother Neil once called Clinton the Bushes' "brother of another mother"? In a new book, TIME editors Duffy and Gibbs offer a rare look at the friendships, rivalries and run-ins between Commanders-in-Chief from Truman to Obama.
People PICK
Advertisement
Today's Photos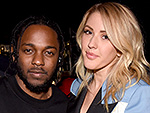 Treat Yourself! 4 Preview Issues
The most buzzed about stars this minute!