People Top 5
LAST UPDATE: Tuesday February 10, 2015 01:10PM EST
PEOPLE Top 5 are the most-viewed stories on the site over the past three days, updated every 60 minutes
The Swindler Who Loved a Star
Out of Prison After Nearly Four Years, Anne Hathaway's Ex Raffaello Follieri Talks About His Mistakes-and Their Doomed Romance
It was a humbling first taste of freedom. Not so very long ago, the young Italian businessman seemed to have it all: He lived in a huge apartment overlooking Saint Patrick's Cathedral in New York. He mingled with billionaires and raked in millions of his own. Dashing, connected and always impeccably dressed, he squired his movie-star girlfriend
Anne Hathaway
down red carpets and through high society on two continents. But in 2008 Follieri's jet-set life ended in a crash: He was arrested by federal agents on charges of cheating investors, money laundering and exaggerating his ties to the Vatican for personal gain. The scandal wrecked his romance and landed him in federal prison in Loretto, Pa. "I remember thinking my life is over," he says in his first interview since leaving lockup and being deported to his native country. "But I learned to survive. In this, they did not break me."
Indeed, as he strolls through Rome's Piazza del Popolo, elegantly attired in a navy blue suit custom-tailored in Milan, Bottega Veneta sunglasses and a Patek Philippe watch, trailing the faintest scent of Chanel, Follieri, 34, looks like the master of the universe he'd once dreamed of becoming. Over the course of two days in Rome, in conversations carried out in luxe hotels, in his chauffeured Audi Q7 and at his parents' elegant country villa, Follieri's considerable charm and undiminished ambition are in full effect. He's reflective but not particularly remorseful. "I'm not a saint," he says. "But I'm not the devil either."
The story of Follieri's dazzling rise and devastating fall began with his 2003 arrival in Manhattan with a few suitcases and a plan to buy Roman Catholic Church properties for resale. Born in San Giovanni Rotondo, a small town in southern Italy, Follieri, the son of Pasquale, a lawyer, and Anna Cordella, a mathematics professor, had big plans from an early age. "My dream was always to build something-a global company," he says. As a child, his mother says, he was always "molto allegro, molto tranquillo and molto indipendente"-very happy, very calm and very independent. Starting with a few business contacts from his father, he networked his way up to befriending bishops, billionaires and top politicians, even Bill Clinton, as he launched his Follieri Group. He met Hathaway through a friend and swept her off her feet as he introduced her to his very own brand of la dolce vita in 2004. "As soon as we saw each other, it was love right away," he says softly. "She was beautiful with a sophisticated mind."
Together they charmed Hollywood and New York's power elite. President Clinton's pal, billionaire Ron Burkle, fronted $55 million for a venture. Follieri presented his company as practically an arm of the Vatican, installing an altar for mass in his Park Avenue office, employing a nun as his receptionist and bringing priests to meetings.
Meanwhile, Follieri and Hathaway spent vacations yachting in the Mediterranean, and he moved into a palatial $37,000-a-month duplex in Manhattan's Olympic Tower, which Aristotle Onassis built. ("I always admired him-a self-made man," says Follieri.) He and Hathaway "were very much in love," says Follieri. By 2008 "we were talking about getting married. I'd chosen a ring and was about to ask." But it all collapsed in the wee hours of June 24, 2008, when the FBI knocked on his door and took him away in handcuffs on charges he'd used at least $2 million of his investors' money for his own extravagant expenses, such as private jets and lavish hotels for himself and Hathaway. "I'm not a con man," Follieri insists. "I made some mistakes, but I paid a big price for it." When asked about specific charges, he smoothly sidesteps. His spending was "excessive," he admits, but "flying here and there was just one percent of my life. The other 99 percent was work. I think there is nothing wrong when you finish work to go to a party." As for his ties to the Vatican, he says, "it wasn't anything official." But prosecutors were anything but vague about his crimes. "He is a con man," assistant U.S. attorney Reed Brodsky declared. "He was able to con a lot of people out of a lot of money over a long period of time."
Follieri and Hathaway, who was not a target of the investigation, never spoke again after his arrest. Their last, emotionally fraught, meeting came in mid-June, Follieri says, amid growing reports of problems with his company. "We were fighting a lot," he recalls. "The attacks in the media were putting her in a very difficult situation with her career." At the Gramercy Park Hotel in Manhattan, "we talked about when we were going to see each other again," recalls Follieri. "There was a planned birthday party for me in Capri. She didn't tell me if she was coming or not. She said, 'I'll love you forever.' "They last spoke on the phone right before his arrest. Later he tried to call her from jail, but she didn't respond. "It was painful," he says, "but after, you accept." A rep for Hathaway declined to comment, but the actress, now 29, told
Vogue
in 2010 the ordeal taught her "to be more wary." She's now engaged to actor Adam Shulman, 31. Says Follieri simply: "I wish her the best."
For Follieri, who pleaded guilty to 14 counts of wire fraud, conspiracy and money laundering, life in federal prison was brutal. There were four toilets for 150 men, cramped cells with six bunk beds and round-the-clock checks that woke prisoners up. "I focused on getting through each day," he says. "If you think of four years, you go crazy." Follieri worked on kitchen detail, where he earned less than 40 cents an hour, and spent spare time lifting weights, jogging (he lost 20 lbs.) and reading business journals. "I didn't want to lose any time when I got out," he says. The cracked window of his cell looked out over the prison chapel. "God has a strange way," he says with a laugh. The experience, he says made him "stronger and wiser."
The adjustments have been made easier by his new girlfriend, a young woman he first met in New York before his arrest. Her letters and prison visits developed into romance. They now live together in Rome, where Follieri says he is relaunching his business with a focus on green energy. Still, he thinks fondly of the city where he made and lost a fortune. "I always loved New York. That's the good thing about the American Dream," he says. "Even if you are a guy from southern Italy like me, there are so many possibilities."
Advertisement
Today's Photos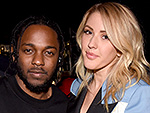 Treat Yourself! 4 Preview Issues
The most buzzed about stars this minute!