People Top 5
LAST UPDATE: Tuesday February 10, 2015 01:10PM EST
PEOPLE Top 5 are the most-viewed stories on the site over the past three days, updated every 60 minutes
Why She Split with Tom: Katie's Shocking Choice
Five Years After Their Fairy Tale Wedding, Katie Holmes Files for Divorce-Leaving Tom Cruise Heartbroken. How Her Family Played a Role in the Surprise Split-and What Will Happen to Their Daughter Suri
Katie Holmes
betrayed no hint that anything was amiss. With Holmes's husband,
Tom Cruise
, busy filming, the constant mother-daughter companions had spent much of the last few months enjoying their summer in the city, shuttling from Holmes's meetings for her fashion line to kid-friendly outings like Broadway's
Newsies
, gymnastics classes and the American Girl store. "Suri was happy, and it was business as usual for Katie," says an observer. "She looked good. It looked like everything was normal."
It wasn't. Within 48 hours, the actress would turn her world upside down when, a source says, her Ohio-based attorney father, Martin Holmes, arrived in New York and aided his daughter in a radical overhaul of her life that culminated with her bombshell divorce filing from Cruise on June 28. "Her father came into town and fired [people surrounding Katie]," says the source. "He took control. He was worried about his daughter." A Holmes source adds that while the actress has always been close to her parents, she made the decision herself to seek a divorce. "She's a strong person and makes up her own mind." And in the choice to end her five-year marriage, "she's unwavering."
Cruise, who was on the set of his movie
Oblivion
in Iceland, was utterly blindsided-and shattered. "He is in shock," says a source. "He had no idea this was coming. He's totally devastated and heartbroken." Cruise had no sense Holmes, 33, was unhappy, and he was in communication with her through recent weeks, says the source, and he was looking forward to her visiting him in Iceland for his 50th birthday on July 3. Three weeks ago Cruise happily extolled his home life to PEOPLE. "You're blessed to be able to live your dream and have the family that I have, the wife and children that I have," the actor said. Asked about his birthday plans, he added, "We'll be in Iceland, and Iceland is beautiful ... [we] like hiking, and so we'll have some nice hikes and maybe go camping."
But Holmes's unhappiness was building over the last several months. As she seemed to become more isolated in her life as the wife of a megastar in recent years, the once-bubbly actress at times appeared glum and downcast, as she did in a photograph of the couple's last sighting together in Iceland on June 16. "Katie went from this beautiful, happy face to this sullen, sad face, and she got sadder and sadder," says a source. "She looked worn down. She was never with any friends-only Suri. I think her parents wanted the old Katie back." Adds another Holmes source: "It's a hard time, not an easy transition, but ultimately it will be positive."
And so, with divorce papers reportedly filed anonymously in New York City, the pair's relationship ended as suddenly as it had begun, seven years after their hyperdrive courtship transformed them into one of the most scrutinized couples on the planet. In making the first move, Holmes put her powerful husband in the unfamiliar position of reacting to the news rather than driving it. In a statement from his rep, Cruise said he was "deeply saddened" by his wife's filing, which was handled by divorce attorney Jonathan Wolfe-not in the couple's usual home base of California but in New York, which affords greater privacy and countenances more leeway in judges' decision-making about custody and finances. (See box, page 59.) Most stunning of all is the actress's reported request for sole legal custody of Suri. Whereas Cruise was the one to initiate legal proceedings in his 2001 divorce from
Nicole Kidman
-they were awarded shared custody of their kids Isabella, now 19, and Connor, 17, though the children eventually lived primarily with Cruise-"Katie seems to have come out swinging," says an insider. "It's huge that she is asking for sole custody. She has the benefit of seeing how it played out [with Nicole] before her."
Los Angeles divorce attorney Steve Mindel, who is not involved in the case, notes that such an "aggressive move" could possibly signal "a very expensive and nasty legal fight ahead" over control of Suri's upbringing. One hot-button issue may be whether Holmes and Suri continue their involvement with Scientology, which the Catholic-raised Holmes embraced before marrying Cruise, who's deeply involved in the church (see box, page 64). Holmes "has always been more of a Catholic than a Scientologist," says a source, though another source says Holmes never expressed any problems with Scientology to Cruise. With Suri approaching school age, decision-making power over religion could be a crucial point of contention. "Other couples who have different feelings on how Scientology should play an important role in their lives have split up over it," says a Scientologist who has studied with Cruise in Clearwater, Fla. "Scientology is a complete way of life."
As the world's most high-profile Scientologist, Cruise has never shied away from expressing his devotion to the religion that has guided him since his 20s. In contrast, Holmes, the youngest of five children raised in a Catholic family in Toledo, Ohio, came to Scientology only after meeting Cruise in 2005. "You know, it's really exciting," the former
Dawson's Creek
star told W magazine about the religion in 2005, just three months after falling for Cruise. "I just started auditing"-a Scientology term for spiritual counseling-"and I'm taking some courses, and I really like it. I feel like it's really helping."
If Scientology proves to be among the marital breaking points, it wouldn't be the first time for Cruise: His 10-year union to Kidman ended amid talk that her resistance to raising their children as Scientologists led to the split, a claim his rep denied at the time. "Neither Nicole or Katie embraced Scientology," says one source, "to the level Tom does or truly became inner circle." When it came to Bella and Connor, "over time, they spent more time in [Cruise's] church," says the source. "They ultimately chose Scientology."
Cruise's life, of course, is like no other in many ways, and being married to him can mean being swept up in his work hard, play hard, love hard philosophy. A self-described "romantic," Cruise "would get Katie some type of present every day-either a bouquet of flowers or a handbag," says a former associate. "He would always present it to her and tell her, 'I love you, my loving wife.'" For Holmes, the choice to immerse herself in the life of her onetime girlhood crush seemed to come easily at first. "I've found the man of my dreams," the infatuated actress told
W
. "From the moment I met him, it just felt like I'd known him forever. He's the most incredible man."
But life with Cruise is not all Eiffel Tower dinners and Armani couture: The people in his inner sanctum are always on hand. "When you're married to
Tom Cruise
, he doesn't come alone," says a source. "He has people with him all the time. You marry the 10 people who always surround him."
One of Hollywood's most intensely magnetic and seductive stars, Cruise unleashed a full-scale charm offensive in wooing Holmes, who had just ended her engagement to
American Pie
actor Chris Klein the month before she first stepped out with Cruise. "Tom courted [Nicole and Katie] in a similar way," says the insider. "They were both young, in love, so charmed by him. He is incredibly charismatic."
But when it came to "Kate," as Cruise called his new love, Cruise was even more unbridled in his enthusiasm than at any point before. "I knew almost as soon as I met her," he told
Good Housekeeping
in 2006 of the meeting he initiated because he "admired" Holmes. "I thought, 'I'm going to be with this woman. And then after a couple of hours, I thought, 'I'm going to marry this woman.' I just knew."
He wasn't the only one. "After I began dating Kate, Bella looked at me and said, 'Don't let this one go. She's the one,'" Cruise recalled. Soon Holmes was playing the role of doting soccer mom, cheering on Cruise's kids from the sidelines and spending copious amounts of time with his mother, Mary Lee, and sisters Cass and Lee Anne. As for her own parents, Martin and Kathleen, Martin issued a statement to Access Hollywood after news of the romance broke saying, "[Katie] has a good head on her shoulders, and we trust her. [Tom] is a humanitarian, and we like that." Katie herself would later deem rumors of strain between her parents and Cruise "frustrating."
Despite their declarations of happiness, the couple's relationship was dogged by doubters from the start. As Holmes went from fresh-faced TV star to high-fashion red carpet fixture overnight, rumors that she was controlled by Cruise became a prevalent punchline and even prompted "Free Katie" T-shirts. The conspiracy theories reached a fever pitch when Holmes announced she was expecting just five months into their romance, with some even speculating that the pregnancy was a hoax. "I was overjoyed in being pregnant and then had to withstand ridicule about my pregnancy when it was the most normal, noncontroversial thing imaginable," she told
Vanity Fair
after Suri's birth. "As a mother, you hear it and it's just not okay."
When the couple tied the knot on Nov. 18, 2006, in a "double ring" Scientology ceremony held at a majestic Italian castle-where the father of the bride toasted his son-in-law as "the right guy"-guests were dazzled by the newlyweds' chemistry. But the rumors persisted, so much so that Cruise's attorney Bert Fields spoke out to PEOPLE in 2009. The notion that Holmes was offered a lucrative "marriage contract" to wed Cruise was "garbage," said Fields. Nor was there any agreement giving Cruise control over everything from Holmes's religion to the number of children they would have: "It's a pack of lies."
In fact, those who saw them away from the spotlight in happier days say theirs was an authentic love story. "Their relationship didn't appear to be fake or strained," says Cruise's former associate. "Katie was smitten with him, and he genuinely looked like he loved and respected her."
But the happily-ever-after they so openly desired is not to be. In the days surrounding the divorce filing, Katie and Suri looked to be moving belongings to a new apartment building in Manhattan. Cruise has yet to wrap the Iceland shoot. He's "hurt and confused," says a source. "Ultimately, he knows they respect each other and will work it out amicably," but it may not be easy. The actor, a man who often speaks of scaling the highest peaks in life, is now facing a future he never envisioned. Describing his perfect day to PEOPLE in mid-June, he recalled a visit from Holmes to the Baton Rouge set of
Oblivion
earlier this year. "Both of us just took a beautiful afternoon off and took a long walk around a lake together, and we took Suri," he said. "Those moments mean everything to us."
Contributors:
J.D. Heyman/L.A.,
Elizabeth Leonard/L.A.,
Ken Lee/L.A.,
Mary Green/New York City,
Elizabeth McNeil/New York City,
Kevin O'Donnell/New York City,
Hitha Prabhakar/New York City,
Linda Marx/Miami.
Advertisement
Today's Photos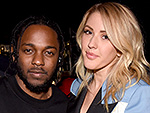 Treat Yourself! 4 Preview Issues
The most buzzed about stars this minute!