People Top 5
LAST UPDATE: Tuesday February 10, 2015 01:10PM EST
PEOPLE Top 5 are the most-viewed stories on the site over the past three days, updated every 60 minutes
Picks and Pans: Books
...and One for Their Parents
by Deborah Harkness |




REVIEWED BY LISA KAY GREISSINGER
NOVEL
Fans of Harkness's 2011 debut A Discovery of Witches will be delighted with Shadow of Night, the second hefty book in her All Souls Trilogy. Now newlyweds, her protagonists Diana and Matthew have time-traveled back to 1590 London, where they-and the vampires, wizards and demons on their trail-believe they'll find the origins of the enchanted manuscript Diana uncovered in Discovery. As their search takes them from London to Prague and back again, the couple's relationship deepens. But Diana hasn't yet learned to control her magical powers, and Matthew's attempts to keep her safe from witch hunts cause marital tension. (Being a 21st-century woman in a 16th-century marriage, it turns out, can be tricky.) There are a few too many story lines, too many shifting time periods and a confusing slew of new characters, including historical figures Christopher Marlowe and Sir Walter Raleigh. But Harkness, a history professor at the University of Southern California, delivers enough romance and excitement to keep the pages turning. Readers will devour it, chaos and all.
The World Without You
by Joshua Henkin |




REVIEWED BY HELEN ROGAN
NOVEL
The family of Leo Frankel, a young war correspondent, has gathered in the Berkshires to mark the one-year anniversary of his death in Iraq. In this densely detailed and touching portrait, Henkin (Matrimony) shows how the loss eats away at Leo's wife, parents and sisters, testing beliefs and loyalties they've taken for granted. Intense and self-questioning, none of them thinks in terms of "closure." But you finish the book hoping these complicated, appealing people will find a way forward.
The Odyssey of KP2
by Terrie M. Williams |




REVIEWED BY CAROLINE LEAVITT
NON-FICTION
Biologist Williams tells the inspiring tale of "sealebrity" KP2, an orphan monk seal brought to her Santa Cruz lab for study. Adored by locals (and viewed as a threat by fisherman), KP2 becomes a media darling. Williams's scientific reserve melts, and she finds herself bonding with her subject, even as she passionately works to save his endangered species. Her story brings home the message that we must "respect and cherish all animals as partners on this earth."
BY THE AUTHOR OF...
Harkness's first novel, the bestselling A Discovery of Witches, has been optioned by Warner Bros.
FAIRY TALE INTERRUPTED
by RoseMarie Terenzio
John F. Kennedy Jr.'s assistant-and devoted pal-shares memories of his life and untimely death.
A STOLEN LIFE
by Jaycee Dugard
From the kidnapped girl who lived to tell her tale, a memoir showcasing the astonishing resilience of the human spirit.
RULES OF CIVILITY
by Amor Towles
A young woman's sentimental education in Manhattan's upper echelons, circa 1938. Charming.
Pediatrician to the stars Harvey Karp (remember him, Lola Ciccone?) shares baby bedtime tips-no profanity involved.
USE CALMING TECHNIQUES Like swaddling-dads are good at that. It's an engineering job! And playing low, rumbly white noise that imitates the sounds in the womb.
DON'T LET SLEEPING BABIES LIE You can rock them to sleep, but before you put them down, wake them up a bit so they look around. They'll learn how to put themselves back to sleep.
DON'T BED SHARE It's taking a risk with your child's life.
LETTING THEM CRY IT OUT IS A LAST RESORT If you set up the right patterns early on, you hardly ever have to do that.
SURFER CHICK
by Kristy Dempsey
Chick hatched on the beach; the ocean's her turf. Now she's ready for dad to teach her to surf. Rollicking, righteous fun. (ages 3+)
SUMMER OF THE GYPSY MOTHS
by Sara Pennypacker
Stella thinks the worst thing about living with Great Aunt Louise is Angel, Louise's foster kid. Then the worst thing actually happens-and Stella and Angel must team up to survive. (ages 8-12)
BREAKING STALIN'S NOSE
by Eugene Yelchin
A heartbreaking tale about the most traumatic days in the life of Sasha, a loyal but naive Young Pioneer in Stalinist Russia. Masterfully done. (ages 9+)
QUEEN OF THE TRACK
by Heather Lang
Celebrate the Olympics with this life story of Georgia-born Alice Coachman, the first African-American woman to win Olympic gold. (ages 5+)
Hilarious letters home from unhappy campers. ("I'm stuck in hell and they won't let me call you ...")
Shadow of Night
Advertisement
Today's Photos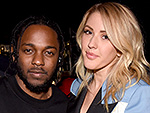 Treat Yourself! 4 Preview Issues
The most buzzed about stars this minute!