People Top 5
LAST UPDATE: Tuesday February 10, 2015 01:10PM EST
PEOPLE Top 5 are the most-viewed stories on the site over the past three days, updated every 60 minutes
Jack Osbourne 'my Life Is Far from Over'
Just Two Weeks After the Birth of His Daughter, Sharon & Ozzy's Son Found Out He Has Multiple Sclerosis. How He's Coping—and Leaning on His Famous Family for Support


Jack finally went to an eye doctor, then to Cedars-Sinai Medical Center, where a barrage of tests revealed a lesion on his brain. The diagnosis—multiple sclerosis—came as a shocking blow to Jack, his fiancée Lisa Stelly and his tight-knit family: dad Ozzy, mom Sharon and sisters Kelly and Aimee. "I just looked at him and thought, 'Why? He's a good boy,'" says Sharon, who breaks down in tears several times as she, Jack and Lisa chat with a PEOPLE writer at Sharon and Ozzy's West Hollywood condo. Kelly says she felt "heartbroken and helpless." Jack's reaction to his diagnosis was anger. "I was pissed off because so many good things in my life were happening," he says. "I think when God came to review my file, he was like 'Nope, too much good. Make bad.'"

The Osbournes, a rock and roll clan who became a household name a decade ago with their MTV reality show, are no strangers to crisis. Sharon, 59, survived stage 3 colon cancer; Black Sabbath frontman Ozzy, 63, has a disorder that causes Parkinson's-like tremors; and Ozzy, Jack and Kelly, 27, have all struggled with substance abuse. Sober since age 17, when he went to rehab for alcohol and drug abuse, Jack got his life back on track. Now directing and producing for TV, he proposed to actress Lisa, 25, last year, and on April 24, they welcomed their daughter Pearl Clementine. "She's just perfect," he says.

With Pearl, Lisa and their future to think about, Jack—who's a wry, far more mature version of the MTV teen he once was—is trying to be upbeat. "It's a state of mind that will get him through this," says Sharon. Multiple sclerosis (MS) attacks the brain and spinal cord, and in its relapsing-remitting early phase, which Osbourne has, causes fluctuating symptoms. (See box, page 58.) In fact, Jack told doctors that two years ago he had lost almost all feeling in one of his legs for two months. "I just thought I had a pinched nerve," he says—but it was likely his first episode of MS.

Jack stayed in the hospital for tests for three days, with Lisa alongside him during the daytime and Sharon spending nights so Lisa could care for baby Pearl. Ozzy, who dropped everything and flew to L.A. from London, where he was rehearsing with Black Sabbath, says he "was very sad and totally in shock." He made it to his son's side by the time a spinal tap confirmed Jack's diagnosis. "My mom and dad took it worse than I did," says Jack. "They just knew how happy I was with Pearl and Lisa. They were heartbroken." His sisters Kelly and Aimee checked in too, "supportive but worried," says Jack. Says Sharon: "The first thing Ozzy and I asked ourselves was, 'What did we do wrong? Was it something I did when I was pregnant?' You question yourself. It's not meant to be at 26."

When he left the hospital for his L.A. home, he cried. "I had a soppy day and a half," he says. "I kept thinking, 'Why now?' But I couldn't sit there feeling sorry for myself. I have a family to think about."

While MS has no cure, keeping symptoms at bay will mean injecting a medication, Copaxone, which reduces relapses, and taking steps to minimize stress and eat healthily. Already a fitness buff (he's a fan of CrossFit, a core strength and conditioning program), Jack plans to begin a "pretty insane" regimen of vitamin supplements and hormone replacement therapy to make his body stronger. "Right now am I going to be in a wheelchair? No. But if I don't take care of myself, who knows," he says. Adds Lisa: "This could end up being a huge blessing in disguise—cause him to change his life drastically to be stress-free and change his diet." If so, symptoms could flare up as seldom as every several years, though they usually grow more frequent and debilitating as a patient gets older. "There's no rhyme or reason. That's the worst part. You can go to bed feeling fine, and you can wake up and your leg might not work," says Jack, whose vision is slowly coming back (he now has about 80 percent vision in his right eye and hopes it will return to 90 percent). Still, "I think within the next 20 years they're going to have a cure for this."

As he adjusts to his new reality, Jack even jokes about his illness: "I've just got to be light about it or it will drive me mad." Says Lisa: "I'm like, 'Did you leave the milk on the counter?' and he's like, 'Shut up, I have MS!'" Most days, after a morning workout and helping Lisa with the baby, he heads to the office of his production company Schweet Entertainment, where he's working on projects like Alpha Dogs, a reality show for Nat Geo WILD. (Because of liability issues, he says he was dropped from NBC's summer reality show Stars Earn Stripes.) Sharon often sends over pallets of water ("Mom read somewhere that drinking water is good for MS," Jack says with a laugh). She's also doing her best to give Jack space and steer clear of "mommy coddling." She's quick to point out how realistic her son is about the future: "He's learning to shoot [film] with his other eye in case he doesn't get all his vision back." Says Kelly: "If anyone can get through this, it's my brother. He's really brave and levelheaded. Even though I'm a year older, I feel like he's my big brother. I've always looked up to him."

Jack and Lisa are still planning an "intimate" fall wedding, he says. For now, he's taking comfort in everyday life. "The good thing about having a little baby is that I can't sit around and think about myself all day," he says. "Lisa and I are too busy changing poopy diapers and trying to figure out why she's crying at 3 a.m.!" And his family's love helps give him the power to stay positive. "I think when people hear that you have MS, they think, 'Oh, I'm sorry, your life is over,'" he says. "But my life is far from over."


With a "perfect" 2-week-old baby girl at home, a wedding in the works and a flourishing career as a TV producer, Jack Osbourne was on top of the world—despite having woken up with a headache—when he stopped into an L.A. gas station for a soda one night in May. Then everything changed. "I was talking to the attendant, and all of a sudden a black dot appeared in my vision," says Jack, 26. "I was like, 'That's weird.' The next day I woke up and the dot had turned into a cigar shape." He shrugged it off, thinking his contact lenses caused the problem. But "after three days I knew it was bad. I couldn't see anything in front of me with my right eye—all I could see was my peripheral vision. My central vision was gone."
Advertisement
Today's Photos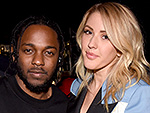 Treat Yourself! 4 Preview Issues
The most buzzed about stars this minute!