People Top 5
LAST UPDATE: Tuesday February 10, 2015 01:10PM EST
PEOPLE Top 5 are the most-viewed stories on the site over the past three days, updated every 60 minutes
Picks and Pans Main: TV
What I've Learned from My Kid
USA, July 15, 10 p.m. ET/PT |




DRAMA
The six-episode Political Animals has the makings of great summer entertainment. It's as shallow and cheaply constructed as a kiddie pool, but there's plenty of water to splash around in. In a nervy riff on real-life politics, Sigourney Weaver plays Elaine Barrish Hammond, a greatly admired Secretary of State and former First Lady: She's now divorced from ex-President Bud Hammond (Ciaran Hinds), a southern rogue whose sexual conquests can't satisfy his hunger for a return to power. My guess is you're not supposed to imagine Pat and Richard Nixon. In the pilot episode, Madam Secretary is orchestrating an engagement party for her son (James Wolk), who's also her aide, while figuring out how to play a tricky diplomatic crisis in the Middle East. For some reason she's been left out of the loop by the current president (Adrian Pasdar, looking like Barack Obama's former chief of staff Rahm Emanuel). The story bulges with many more messes, including her gay son (Sebastian Stan), who has a drug problem, and a reporter (Carla Gugino) who knows too much. Weaver's performance is appropriately grand and grim, shot through with dry sarcasm. Hinds (HBO's Rome) is more oily than charming as the old president, but Bud's lip-smacking lust for women and the White House is what sets the show's tone: vulgar, jolly and winning.
Damages
DIRECTV, July 11, 9 p.m. ET/PT |




DRAMA
With this fifth, final season, the legal thriller promises to deliver on the bloodsport fans have waited for since its 2007 debut: Attorney Ellen Parsons (Rose Byrne) finally faces off against onetime mentor Patty Hewes (Glenn Close), who over the years inspired, deceived and tried to murder her. They're on opposite sides of a case involving a Julian Assange-like leaker (Ryan Phillippe). The first episodes are very promising, full of feints, fibs, the addition of excellent British actress Janet McTeer as an ally (maybe) for Ellen—and a big, fat shock.
COMMENTS? WRITE TO TOM: TomsReviews@peoplemag.com
YOU'VE GOTTA SEE THIS ...
NY MED
Eight-part documentary series about patients and doctors in New York City hospitals. A bit scary, often moving. ABC, July 10.
WHITE COLLAR
Season 4 of the light-as-linen caper finds con man Matt Bomer enjoying an enviously picturesque life on the lam. USA, July 10.
BEVERLY HILLS NANNIES
Fun, surprisingly catty new reality show about the women and men (like Justin Sylvester) who care for super-privileged children. ABC Family, July 11.
CAST YOUR VOTE
Is Seinfeld master of the TV domain? This September ABC News and PEOPLE team up for Best in TV, a two-hour special hosted by Barbara Walters that will answer the big television questions: What's the best drama? Who's the best TV dad? And is Seinfeld-up against nine other nominees-the best show, period? Your vote decides! Cast your TV ballot at bestintelevision.com.
PERCEPTION'S Eric McCormack
KIDS SURPRISE YOU FROM THE GET-GO
The doctor said, "It's a boy!" For some reason I always felt we'd have a girl. I thought, "Great. Now I have to embrace hockey!"
EMBRACE SPONTANEITY
I always love when my son [Finnigan] runs into me at full force. It's the 10-year-old boy version of a hug, though a few more actual hugs wouldn't kill him!
TO THINE OWN SELF BE TRUE
He's got tremendous style: He's been rocking fedoras, boaters and newsboy caps since he was 3.
FATHERHOOD CAN BE A DIRTY JOB
His dog is a little terrier mix he named Scruffy. Of course, just because Scruffy's his pup doesn't mean he'll pick up poop. "That's a dad job, Dad!" he assures me.
TRY NOT TO FIGHT-UNLESS IT'S A PILLOW FIGHT
My favorite time is before bed, pretending the pillows are sacks of potatoes and hurling them at each other.
WE ALL BECOME OUR PARENTS
I worried I had become my own father when I said, "Go to your room!" The problem is, when a kid's room has Legos and an Xbox, being sent there becomes a pretty lame punishment.
... WHICH MEANS OUR KIDS WILL TURN INTO US
My son is similar to me because he turns any response into a song. Ask if he wants waffles, and he'll reply, like an opera singer, "Yeeees, I want some waaaffles!" When he started doing it, my wife looked at me like, "Really? There's two of you now?"
LAUGHTER CAN OCCUR AT THE MOST UNEXPECTED TIMES
I was short with him the other day: "First you want this, and now you want that?" He said, "Dad ... I'm complicated." I laugh hardest when my son talks like an adult!
Political Animals
Advertisement
Today's Photos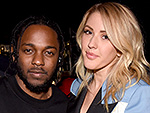 Treat Yourself! 4 Preview Issues
The most buzzed about stars this minute!