People Top 5
LAST UPDATE: Tuesday February 10, 2015 01:10PM EST
PEOPLE Top 5 are the most-viewed stories on the site over the past three days, updated every 60 minutes
Macaulay Culkin: Little Boy Lost
He Was the Most Successful Child Star Ever-Then Came Family Strife and Tragedy. Inside the Troubled Life of Macaulay Culkin
Home Alone
star seems to "try to relive those days," adds the source, by hosting playful parties at which guests dress as their favorite movie character or dinosaur. But when Culkin turned up at an Aug. 29 Pepsi Summer Beats concert honoring Jackson, there was no mistaking that this was a very different Macaulay than the joyful kid. "He [was] skinny and tired and looked like he hadn't been outside in a long time," says an observer. "He was watching the show with no emotion. He looked bored."
At 32, he still has the baby-blond hair and those famous pouty lips, but he's no longer the adorable child star whose
Home Alone
movies raked in more than $800 million worldwide in the early '90s. His changing looks and prolonged disappearance from the spotlight have prompted the question: What happened to Hollywood's onetime boy wonder? In July Culkin was the subject of a
National Enquirer
report claiming he was a heroin addict and on a deadly path-allegations his publicist Michelle Bega called "categorically without merit" and "impossibly and ridiculously fictitious."
Some in Culkin's circle say the actor is content in his low-key Manhattan life. He occasionally turns up at downtown clubs such as Le Poisson Rouge, owned by a close friend, where he sometimes deejays and is planning a show of his artwork. "He is super-friendly and humble and always welcoming when new people come around," says a nightlife source. Attending his class reunion at Manhattan's prestigious Professional Children's School last year, the actor "looked fine-normal!" says his friend and former classmate Paul Ellington. "All of a sudden people see the kid from Home Alone, and now he has hair on his face," says Ellington. "He's grown up. I don't know what people expect."
But others who have encountered Culkin-who received probation after pleading guilty to possession of marijuana and prescription pills in 2004—express concern. Culkin hasn't had a major role in movies or on TV since 2009, on the one-season NBC drama
Kings
. (He has done voice-overs.) "He isn't acting, but it's not by choice," says an actor who knows Culkin. "He is vocal about wanting to revive his career, and he gets scripts and reads for parts" but has been passed over. A PR exec found him "odd, quiet and a little removed from the present" at a Manhattan event where he barely interacted with anyone. A former business associate calls him "a sad and lonely figure. He likes to live as he did as a child. Growing up has not been good to Macaulay."
There is no question that Culkin has faced a challenging road since he became a superstar at age 10 following 1990's blockbuster
Home Alone
. Ever since, he and his siblings (Shane, 36, Kieran, 29, Quinn, 27, Christian, 25, and Rory, 23) have endured their own painful family dramas in full public view. From a high-stakes custody battle between their parents, Christopher "Kit" Culkin, 67, and Patricia Brentrup, 56, to an apartment fire that killed four in their Manhattan high-rise, their childhood often seemed like a strange blend of Disney and Dickens. "I don't think about it too much," Rory has said of the family's intense history. "It's just the way things are."
When money was scarce for struggling actor Kit in 1980s New York, the kids gave acting a shot. Macaulay aced his first audition. "He was this little blond
Dennis the Menace
kid," says casting director Billy Hopkins, who cast him in a play in 1987. "Even at 6 years old, he just had 'it.'"
But with "it" came mega-fame and all its trappings. After
Home Alone
, "Mac couldn't walk down the street," says family friend Susan Selig. "People stared at him in a way they wouldn't have with an adult. It was [scary]." Kit managed the kids' careers and acquired a reputation as a demanding stage father. In a 2001 interview with
New York
magazine, Macaulay recalled longing for a more normal childhood and telling his father he wanted to work less. "He said, 'Yeah, sure,' and the next thing I knew I was on the next set doing the next thing, and it just kind of clicked in my brain: 'Okay. There's basically nothing I can do to make this stop.'"
In 1995 Patricia and Kit separated, and Patricia filed for custody of the minor children, accusing Kit of "excessive drinking, physically abusive and unfaithful behavior." Kit's lawyer Donald Frank says the allegations were "not a significant issue" and Kit was prepared to deal with them in court, but instead he agreed Patricia would get full custody. "He didn't want it to turn into a circus," Frank says.
Macaulay has been estranged from his father ever since. Kit now leads a reclusive life in Oregon and recently underwent open-heart surgery. "The fallout from the custody battle killed a part of him," says a source close to Kit. "He loves his kids." For a while Macaulay found a source of stability in his own relationships. His two-year marriage to actress Rachel Miner ended in 2000, after which he quietly dated actress
Mila Kunis
, 29, for nearly eight years, leaning on her after the death in 2008 of his sister Dakota, who was hit by a car at age 29. He also has maintained a close friendship with fellow child actor
Natalie Portman
, whose wedding he attended this summer.
Another wedding, in the summer of 2011, drew the Culkin kids together when their mom, Patricia, married her high school sweetheart in Montana. "It was the first time I had seen those kids that happy in years," says family friend Mary Lynn Blanks.
Those who have watched the Culkin family's biggest star endure a lifetime's worth of ups and downs hope that such joyful moments will signify a second act for him. "Macaulay is a real and serious actor," says Richard Nelson, who directed Culkin in a 2000 London stage production of
Madame Melville
. "He had such an extraordinary youth, and I think he's still balancing his life."
Contributors:
Carlos Greer/N.Y.C.,
Sara Hammel/N.Y.C.,
Liz McNeil/N.Y.C.,
Kevin O'Donnell/N.Y.C.,
Linda Marx/Miami,
Ken Lee/L.A..
Advertisement
Today's Photos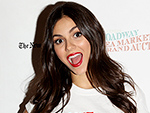 Treat Yourself! 4 Preview Issues
The most buzzed about stars this minute!