People Top 5
LAST UPDATE: Tuesday February 10, 2015 01:10PM EST
PEOPLE Top 5 are the most-viewed stories on the site over the past three days, updated every 60 minutes
Tom Cruise: On His Own, Starting Over
Separated from Daughter Suri for Almost Two Months, the Actor Confronts Life as a Divorced Dad. Inside His World Now
Tom Cruise
has had a brutal three months. His wife,
Katie Holmes
, left him four days before his 50th birthday. There are 3,500 miles separating him from his 6-year-old daughter Suri. And his personal life and faith have been thrust under the microscope like never before. But despite "an incredibly wrenching year," says his friend, screenwriter Christopher McQuarrie, the actor can still manage his iconic grin. Based in London since mid-August while he works long hours on the sci-fi action film
All You Need Is Kill
he has maintained his usual positive attitude on-set. And on an early September getaway to Croatia with a group of friends, "Tom stopped to talk with anybody who wanted to speak with him," says Ivan Gospodnetic of the Gariful restaurant, where Cruise and his group dined. But it was one fan in particular who appeared to make his day. Leaving a private party at the Warner Bros. London offices one recent evening, "Tom was spotted by a passerby who yelled, 'Team Tom!'" says an onlooker. "It made him smile."
There was a time when Team Tom's most public cheerleader was his wife of five years, 33-year-old Holmes. But since the actress imploded Cruise's world by filing for divorce and primary custody of Suri on June 29, the megastar has been dealing with a new, radically unexpected reality. The toughest part has been his separation from Suri, whom he has not been with since they returned from a Disney World vacation on Aug. 5 (see timeline)-about a month before she started first grade at Manhattan's new Avenues private school. "I've got to see her," an emotional Cruise told a friend recently. "I miss her."
The mounting days-and an ocean between them-have sparked tabloid reports that Cruise has turned his back on his youngest child, prompted in part because she is no longer being raised in the Scientology faith. "Hogwash," says his longtime friend and attorney Bert Fields. "This has absolutely nothing to do with Scientology. This is something that's been going on her whole life-when Tom is shooting a film out of the country, he has to rely on the telephone." Several sources say the two talk many times a day, with Cruise often telling her stories or asking her about school. "I can tell you that I haven't had a meeting with Tom that was not interrupted by a phone call with his daughter," says McQuarrie, who has worked on four films with Cruise. "His heart is broken. He misses his little girl and works very hard at parenting."
Sources say that Suri was scheduled to visit her father in London in mid-September, but the trip was called off amid Holmes's concerns that it would be stressful for Suri, who is adjusting to her Manhattan life. With primary custody, Holmes chose to enroll Suri in full-time school rather than home-schooling (Cruise's older children, Bella, 19, and Connor, 17, were home-schooled). Given Holmes's and Suri's new roots now in New York, it hasn't been easy for father and daughter to find time together while he's been filming. Says McQuarrie: "His hands have been tied."
Being able to settle in New York with Suri, however, was important to Holmes-and sources close to her see the situation differently. "Conversations are always ongoing about what will work best for everyone involved and their schedules," says one source. Sources on both sides say Cruise and Holmes are continuing to try to work things out amicably. Adds a Holmes pal: "They are still very civil to each other and are all about co-parenting."
Both sides agree that Cruise's absence on Suri's first day of school was not cause for tension. "Everyone understood he couldn't be there because of work," says a Holmes source. "Katie knows he's a good father." Why can't the megastar, who has access to private planes and enormous creative control on his films, simply fly to New York? "There's a commitment [to his movies] that is huge while all this enormous change is happening in his personal life," says McQuarrie. "You can't simply put a movie on hold and go off and deal with your personal issues. He was finishing [the thriller
Oblivion
] when he learned his wife was divorcing him. He was immediately committed to [
All You Need Is Kill
] and there was no way he could not honor that commitment. You are talking about millions of dollars, hundreds of jobs."
Cruise, who is famed for his work ethic, has made five films back-to-back in the past two years. The actor had long structured his life in a way that allowed his family to join him on sets around the world. "As busy as I am, the thing that through the years I've worked hard on and gotten better at is organizing things better," he told PEOPLE just weeks before the divorce. "What I'm trying to do is organize stuff where I have time with my family even when I'm busy working, so I'm with them, even if I'm being intense on a movie set."
Holmes, though, yearned for a more settled existence for herself and her daughter. Now she's doing just that, building a life for Suri in New York City that includes her new school, playdates with pals and outings to museums and parks along with trips to her hometown of Toledo to visit family. Holmes was "very excited for Suri to begin school, and she passed that excitement on to Suri," says a source close to the actress. As for Holmes herself, "she is very happy in her life," adds the source. "You can tell just to look at her." The actress also has been busy tackling new projects: the Fashion Week debut of her Holmes & Yang line; a near-$3 million gig as the new face of Bobbi Brown Cosmetics; and a role in the Broadway comedy
Dead Accounts
, opening in previews Nov. 3. In a recent interview with
Women's Wear Daily
, she stressed not "being afraid to fail. Who cares? At least you tried. It's usually the people who haven't tried who are the naysayers."
For his part, Cruise-who continues to lean on his Scientology faith (see box)-is putting in full days at the Leavesden studios near his luxury apartment at a hotel just outside London. He has spent several evenings out with pals, including director Ridley Scott (Cruise was devastated by the August death of Scott's brother Tony, a close friend), ex-girlfriend
Penélope Cruz
and her husband Javier Bardem, and producer Mark Burnett and his wife, actress Roma Downey. (A "mystery woman" spotted at one dinner was McQuarrie's wife, Heather; Cruise isn't dating yet, but "he's single, so why shouldn't he?" asks Fields.) The actor was also joined in London by son Connor, and he regularly checks in with daughter Bella, accompanying her to her L.A. driver's test earlier this summer. (She passed.)
As the holiday season approaches-in the past Cruise has spoken of his love of spending Christmastime in New York with Suri and Katie, taking in
The Nutcracker
together-a source close to Holmes says visitation won't be an issue. "I'm sure if Tom wants to see her on holidays, it will be arranged." Still, friends say the actor hopes to see his young daughter much sooner than that. "He loves his kid," says Fields. "And he's going to be a loving presence in her life as long as he lives."
Contributors:
Elizabeth Leonard/Los Angeles,
Jennifer Garcia/Los Angeles,
Aili Nahas/Los Angeles,
Phil Boucher/London,
K.C. Baker/New York City.
Advertisement
Today's Photos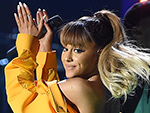 Treat Yourself! 4 Preview Issues
The most buzzed about stars this minute!