People Top 5
LAST UPDATE: Tuesday February 10, 2015 01:10PM EST
PEOPLE Top 5 are the most-viewed stories on the site over the past three days, updated every 60 minutes
Picks and Pans: Music
Pitbull's All-Star Party!
Unapologetic |




POP
The song that is sure to cause the most controversy on Unapologetic-Rihanna's seventh(!) studio album in just eight years-is "Nobody's Business," her duet with one-time love (and current, um, close pal) Chris Brown. "Ain't nobody's business but mine and my baby," she defiantly sings as they channel Michael Jackson while mixing in a bit of "The Way You Make Me Feel." Surely some will cringe at the line "Let's make out in this Lexus" after the beating she suffered in a car at his hands in 2009. Still, Rihanna's "Navy" of fans should remain loyal: Although Unapologetic doesn't offer the immediate pop pleasures of 2011's Talk That Talk-which could have been mined for more singles before releasing this-or 2010's Loud, it's her deepest, most ambitious effort since 2009's Rated R. The first single, "Diamonds," a softly shimmering hit, sets the slower, moodier tone of the album. "Numb," which reteams her with "Love the Way You Lie" partner Eminem, is downright dark. There's some edgier electronica too, along with ballads that, like the nude photo on the cover, leave Rihanna more exposed.
Keyshia Cole
Woman to Woman |




R&B
Yes, she went back to being a BET reality star this fall, but that doesn't mean Keyshia Cole has given up her day job as a recording artist. Her fifth album again finds the R&B diva speaking to the ladies on tracks like the title tune, a sister-to-sister confab with Ashanti. It beats collaborations with rappers Lil Wayne ("Enough of No Love") and Meek Mill ("Zero"). On standout ballad "I Choose You," though, Cole is woman enough all on her own.
Phillip Phillips
The World from the Side of the Moon |




POP-ROCK
Forget Mariah and Nicki: What the American Idol franchise really needs is for Phillip Phillips to succeed. It would provide a huge boost to the show's credibility and relevance in launching a real artist's career going into its 12th season. The 2012 champ's debut largely lives up to the promise that he demonstrated while winning over the judges and voters alike. It's led by the heartfelt "Home," his coronation song from the finale that has become a deserved hit. Other folkified tunes, such as "Gone, Gone, Gone," also suggest a poppier Mumford & Sons. Elsewhere, soulful, horn-infused numbers like "Get Up Get Down"-one of nine songs Phillips had a hand in writing-bring out his Dave Matthews side.
COMMENTS? WRITE TO CHUCK: chucksreviews@peoplemag.com
GREATEST-HITS BLITZ!
The new retrospectives from the Rolling Stones, Whitney Houston and Kelly Clarkson represent vastly different career spans. The Stones' three-disc GRRR! features 50 songs in celebration of their 50th anniversary. I Will Always Love You: The Best of Whitney Houston covers the pop diva's 27-year journey from 1985's silky "You Give Good Love" to her untimely death last February. Then Clarkson's Greatest Hits-Chapter One sums up just her first decade. Which one is the best of the best? Seniority rules: You gotta give it to the Stones. Most poignantly, though, Houston's collection reminds us that she once possessed the greatest voice of all.
ON HIS BROADWAY DEBUT AS BILLY FLYNN IN CHICAGO
I couldn't do something predictable. I was offered Rock of Ages and turned it down. Billy is this slick lawyer; he's the total opposite of me. I thought, "That will be a challenge." When I saw the entire production, it all turned me on! It was like, "Theater could be this?" As an actor, I thought, "I want to learn some of that!"
ON HIS SMASH "ACHY BREAKY HEART" TURNING 20
I got a recut version I'll probably release next year. It's got a new groove, very clubby. It's rockin' pretty hard. Twenty years later, I figure might as well let it have one more run.
ON WRITING HIS MEMOIR
My life reads like The Twilight Zone of Appalachia meets Hollywood. I didn't realize how crazy it was until I started writing it down. I learned every adversity leads to something greater. When you get knocked down, you can lie there or get back up. It's the getting back up that builds character.
ON DAUGHTER MILEY MARRYING LIAM HEMSWORTH
Please set the record straight: I don't know nothin' about one wedding, two weddings or three weddings. There has not been a date established. But I texted her last week and said, "When it's meant to be, I'll be honored to walk you down the aisle." And she hit me back with two smiley faces. Whenever the time is, I'll be there. That's all I know.
SUSAN BOYLE
Standing Ovation: The Greatest Songs from the Stage
It feels like Boyle's 15 minutes have run out of overtime. Singing two of these show tunes with Donny Osmond certainly doesn't help. And for the record, Fame's "Out Here on My Own" is from the screen, not the stage.




IL VOLO
We Are Love
Sure, the whole popera thing can get a bit melodramatic, but you can't deny the prodigious talents of these teenage tenors from Italy. Even outnumbered five to three, they would blow away One Direction in a singing competition.




PAUL McDONALD & NIKKI REED
The Best Part
The 2011 American Idol finalist and his Twilight-actress wife make a surprisingly dreamy duo on this intimate EP of alt-country tunes. Yes, he's the better singer, but she holds her own. Bring on a full-length!




After ruling over Planet Pit last year, Pitbull still seeks world domination on Global Warming. But he's not about to go all Al Gore on us: The Cuban-American rapper is really only interested in burning up the dance floor. To that end, he has recruited an army of guest stars to extend his party reign. He reunites with Chris Brown and Usher, but the results are more tepid than their previous pairings on, respectively, "International Love" and "DJ Got Us Fallin' in Love." He's better off hooking up with Jennifer Lopez and Enrique Iglesias again. Meanwhile, another artist with Latin roots-Christina Aguilera-helps fire up the a-ha-sampling "Feel This Moment."




Rihanna
Advertisement
Today's Photos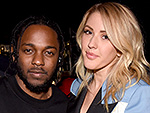 Treat Yourself! 4 Preview Issues
The most buzzed about stars this minute!