On Newsstands Now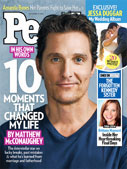 Matthew McConaughey: In His Own Words

Jessa Duggar's Wedding Album

Brittany Maynard's Final Days
Pick up your copy on newsstands
Click here for instant access to the Digital Magazine
People Top 5
LAST UPDATE: Tuesday February 10, 2015 01:10PM EST
PEOPLE Top 5 are the most-viewed stories on the site over the past three days, updated every 60 minutes
Picks and Pans Main: TV
Real Husbands of Hollywood's Kevin Hart
NBC, Tuesdays, 10 p.m. ET/PT |




DRAMA
The curtain rises on season 2 of NBC's troubled drama about a Broadway-bound Marilyn Monroe musical titled Bombshell. Oh-we now have a new production that we'll call Everything but the Kitchen Sink. (Or, if advance sales are slow, Too Many Cooks.) Last year's Smash took an old-fashioned story and gave it a contemporary spin-42nd Street by way of Glee. But both ratings and critical reaction curdled. So now we have a revamped show that nervously trots out its fixes and tinkerings, unsure that any of them will do the trick. Oscar-winner Jennifer Hudson is now on board as a reigning diva whose career is closely controlled by her mother (Sheryl Lee Ralph, softly growling in a big, theatrical turn). Ingenue Katharine McPhee, who landed the breakout role of Marilyn in a furious battle with rival Megan Hilty, wanders off to Brooklyn-that exotic, distant place that Lena Dunham likes-and discovers the greatest new songwriter since Rent's Jonathan Larson. Finally (addressing a point that obsessed critics), Debra Messing no longer wears accent scarves. The show must go on-but like this? Until, and unless, all the elements fall into place, it's more smush than Smash.
Monday Mornings
TNT, Mondays, 10 p.m. ET/PT |




DRAMA
I was unresponsive to all the stimuli offered by this slack medical drama, based on a novel by CNN's Dr. Sanjay Gupta-except for the riveting conferences referred to in the title: Mondays are when the doctors at a Portland, Ore., hospital are summoned by chief of surgery Dr. Harding Hooten (Alfred Molina). Speaking with an even politeness that soothes no one, he rakes them over the coals for their errors. These are such artfully constructed set pieces, with flashes of injured ego and rallying pride, a more innovative show would have built its entire narrative around them. Instead, most of Mornings is stock melodrama and, apart from Molina, not all that well acted. Ving Rhames, as trauma chief, pronounces diagnoses with the deep, rolling certitude of God.
Zero Hour
ABC, Feb. 14, 8 p.m. ET/PT |




DRAMA
Anthony Edwards, in his first series since exiting ER in 2002, is Hank Galliston, a professional skeptic and conspiracy debunker swept up in an improbable mystery involving antique clocks, Nazis, Rosicrucians and a baby with irises the color of milk. It's a big DaVinci Code glop of plot, all of it heading for something referred to as Zero Hour. This unfortunately will mark the death of civilization and-a point always overlooked in these doomsday scenarios-the end of Powerball. The pilot, rather than teasing us with the tip of this iceberg, throws us headlong into the nutty scenario. It hyperventilates when it means to be breathless.
COMMENTS? WRITE TO TOM: tomsreviews@peoplemag.com
SURVIVOR: CARAMOAN
Season 26, shot in the Philippines, pits favorite past players against superfans who've seen all the tricks. CBS, Feb. 13.
MODERN FAMILY
A playful Valentine's Day date promises romance but goes wrong for Julie Bowen: She winds up in the hospital. ABC, Feb. 13.
THE WALKING DEAD
Season 3 resumes on an ominous note: The community of Woodbury is shaken to its core, and Andrew Lincoln keeps acting mighty strange. AMC, Feb. 10.
WHY DID YOU DECIDE TO DO THE SHOW?
I've been asked to do TV for many years and said no. What attracted me was the mentoring. I'm a tough-love coach, but I have 26 years under my belt to share. I want them to know how real it's going to be.
AND HOW REAL IS IT?
You have to have thick skin. It's physically and psychologically hard. Team Naomi [on The Face] are not here to make friends, they are here to win.
WHO ARE YOUR FAVORITE FACES IN MODELING NOW?
I love Jourdan Dunn's face; beautiful, like a feline. I'm into Ajak; a lovely new girl Cara Delevingne; and of course Kate Moss.
WHAT WAS THE BEST PART OF YOUR SUPERMODEL HEYDAY?
I was dressed up every day, hair and makeup done. We were quite spoiled, really. I am truly not good at doing my own hair, because we always worked with such great professionals.
YOU'RE 42 NOW. DO YOU WORRY ABOUT AGING?
I don't think about age, I just think about doing.
-RAHA LEWIS
Beyonce is star and codirector of Life Is But a Dream (HBO, Feb. 16), a gauzy, pretty documentary that encompasses two key events: her firing of her manager-father and the birth of daughter Blue Ivy Carter. While she looks to the past and the future in triumphant serenity, we wait for the performance footage. It has a rousing, aggressive snap.




ALTERNATE REALITY
WHY CREATE A FAKE REALITY SHOW?
Since so many people call them fake anyway, why not exaggerate those moments people see on a regular basis?
WHICH HUSBAND IS THE CRAZIEST?
Robin [Thicke], because you don't expect him to be funny as hell. His humor is uncanny, and he does great impressions.
HOW DID YOU GET THE CAST, WHICH INCLUDES NICK CANNON, ON BOARD?
Luckily I didn't have to ask for the wives' permission. We're all friends, so there is a level of trust.
THE SHOW DEBUTED TO HUGE RATINGS. WHAT'S NEXT?
What Chappelle's Show did for Comedy Central was amazing. I can only hope my show does the same for BET. I'm trying to be groundbreaking and make as much history as I can.
-JESSICA HERNDON
Smash
Advertisement
Today's Photos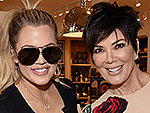 Treat Yourself! 4 Preview Issues
The most buzzed about stars this minute!