People Top 5
LAST UPDATE: Tuesday February 10, 2015 01:10PM EST
PEOPLE Top 5 are the most-viewed stories on the site over the past three days, updated every 60 minutes
Picks and Pans: Movies
Behind the Seams
The Incredible Burt Wonderstone
Steve Carell, Jim Carrey, Steve Buscemi | PG-13 |




COMEDY
Since destroying magic in order to save it would be extreme, broad satire Wonderstone settles for kicking it in the pants. (I'll let you guess where.) On one side are moldy acts like Vegas headliners Burt Wonderstone (Carell) and Anton Marvelton (Buscemi), cornballs batter-dipped in spray tanner, then fried in the desert sun for extra crispiness. On the other is their rival, self-adoring street illusionist Steve Gray (Carrey), star of the TV show Brain Rape. Sound familiar? That's the fun of Wonderstone - along with the fact that beneath the mockery is real affection for magic, and loads of solid jokes.
It all starts when Burt gets a magic kit for his 10th birthday. It all goes wrong 30 years later, with Burt sniping at Anton, harassing their assistant Jane (Olivia Wilde) and getting shoved out of the spotlight by Gray, who'll do anything for attention. This is why you cast Carrey: He'll also do anything for attention. But the script, from Jonathan Goldstein and Bones star John Francis Daley (writers of Horrible Bosses), knows just how much of him to dole out, balancing his concentrated lunacy with Carell and Buscemi's drier wit, as they try to out-idiot each other. The result is an astute comedy that claims to have nothing up its sleeve but wears its magical heart proudly on it.
Dead Man Down
Colin Farrell
, Noomi Rapace | R |




DRAMA
Victor (Farrell) and Beatrice (Rapace) have much in common: They're neighbors, loners and motivated by revenge. Former stylist Beatrice longs to kill the drunk driver who scarred her face. Victor, part of a crew serving mid-level gangster Alphonse (Terrence Howard), has an even darker, sadder story. There are too many logical fallacies for Dead Man Down to entirely succeed. Why is Victor's revenge fantasy so byzantine? Are we really supposed to believe that the neighborhood kids live to torment Beatrice and call her "monster"? Still, Farrell and Rapace give nuanced performances, while Dominic Cooper amuses as Victor's dopily ambitious cohort Darcy.
Ginger & Rosa
Elle Fanning, Alice Englert | PG-13 |




DRAMA
Films are meant to be moving, but when they move a viewer to drink or break things, that's a problem. In this sadistic exercise, teens Ginger (Fanning) and Rosa (Englert) are best friends, bonded by their antinuke stance in 1960s London. Well, they are until Rosa begins an affair with Ginger's pseudo-intellectual father, Roland (Alessandro Nivola), not bothering to hide it from Ginger, though they expect her to keep their secret. Fanning is astounding as the slowly shattering girl, but the script makes Rosa and Roland maddeningly two-dimensional —paper tigers inflicting real wounds. By the end, you just want her to spill the devastating secret already.
COMMENTS? WRITE TO ALYNDA: alyndasreviews@peoplemag.com
No slackers here: The 1993 high school cult classic launched a cast of unknowns onto the A-list
Consider: Before
Matthew McConaughey
appeared in 1993's
Dazed and Confused
, the 23-year-old Texas undergrad planned to attend law school. By the end of filming, "He said, 'I'm thinking of going to L.A.,' " recalls writer-director Richard Linklater. As slacker Wooderson, "he represented the fun and free spirit of the [film]," says Linklater. Set in Texas in 1976, the movie, honored at this year's South by Southwest festival, also kicked off the careers of Parker Posey,
Renée Zellweger
and
Ben Affleck
. Even then, says Linklater, "[Ben] was the guy you could stay up with all night and talk politics." And the cast kept the creativity flowing. Recalls Joey Lauren Adams: "We'd go down to the hotel lobby in our pajamas and write scenes!"
20 YEARS AGO!
- ANNE LANG & JESSICA HERNDON
THE COSTUMES OF
OZ
Costume designer Gary Jones drew inspiration from the Victorian era to reimagine the looks of characters from 1939's
Wizard of Oz
for the new film
Oz the Great and Powerful
. "Each costume was designed to be believable but with a fantastical twist," says Jones, who created more than 2,000 looks.
- PAUL CHI
WICKED WITCH
The leather-and-Lurex dress hints at Margaret Hamilton's original.
THEODORA
Mila Kunis
's red look represents "her desire to seduce," says Jones.
EVANORA
Rachel Weisz's silk chiffon gown boasts Swarovski crystals and chalk beads.
GLINDA
Michelle Williams
's dress was made "to look like she could fly."
OZ
James Franco
's beaver silk hat is three inches taller than a standard top hat.
Advertisement
Today's Photos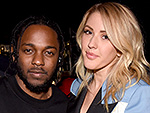 Treat Yourself! 4 Preview Issues
The most buzzed about stars this minute!