People Top 5
LAST UPDATE: Tuesday February 10, 2015 01:10PM EST
PEOPLE Top 5 are the most-viewed stories on the site over the past three days, updated every 60 minutes
Picks and Pans: Music
Quick Cuts
Wheelhouse |




COUNTRY
After 14 CMAs and 18 No. 1 country singles, Brad Paisley has earned the right to stretch out of his Wheelhouse on his latest. Not only did he have a hand in writing all 14 of these songs (there are also three interstitials), but this is his first self-produced album. The result is admirably flawed—ambitious, sprawling and sometimes messy—but hit or miss, it's good to hear a proven veteran like him taking some chances. None is bigger than when he recruits LL Cool J (!) to get down with him on "Accidental Racist," on which Paisley wrestles with the legacy of slavery, being "caught between Southern pride and Southern blame." It's a wild but well-intentioned misfire. Ditto for "Karate," a bluegrassy revenge tale (featuring Charlie Daniels) about a woman who trains for "that belt to match her eye" to take on her abusive husband. But he nails the dark humor on "Harvey Bodine," a whistling yarn about a man who comes back to life only to face "a miserable wife." On another whimsically witty track, "Death of a Single Man," twang meets torch. Then there are moments like the nostalgic single "Southern Comfort Zone" where Paisley, with his trusty guitar, hits his sweet spot.
Paramore
Paramore |




PUNK-POP
Although their fourth album is self-named, Paramore seems to have forgotten just who they are. Indeed, the Hayley Williams-led trio is all over the place for 17 tracks (including three interludes) and 64 minutes (it feels longer). They go from the funk-wannabe groove of "Ain't It Fun," complete with a misguided gospel bridge, to the strummy, string-laden lilt of "Hate to See Your Heart Break" and the doo-woppish pop of "(One of Those) Crazy Girls." But the No Doubt-esque "Grow Up" is probably their best attempt to evolve. Meanwhile, tracks like the anthemic first single show that, thankfully, they still know how to rock.
COMMENTS? WRITE TO CHUCK: chucksreviews@peoplemag.com
BOY BAND COMEBACK SINGLES!
98 DEGREES
"Microphone" Previewing their first studio set since 2000 - did anyone miss them?-this tries to be the Wanted's "Glad You Came," but its suggestive-ness feels silly.




JONAS BROTHERS
"Pom Poms" Just when 1D was making them look like tired old men, the JoBros reunite for this shimmying cheerleader come-on produced by Nick. A blast.




HANSON
"Get the Girl Back" Taylor, Isaac and Zac woo you back by pouring on the '60s charms: horn-infused, Motown-meets-Stax soul and Beach Boys harmonies.




HEART
NEW ROCK AND ROLL HALL OF FAME INDUCTEES
Congrats on the induction! How does it feel?
ANN: So gratifying. When we'd been passed over [before], we'd felt jilted.
In your 35-year career, what's been the biggest highlight?
NANCY: Playing "Stairway to Heaven" for Led Zeppelin at the Kennedy Center Honors. They were our heroes and muses.
ANN: Robert Plant said after, "Usually I hate it when people sing that song, but I liked your version." That meant a lot.
You were pioneers for women in rock. Who's taken up the mantle?
ANN: There are so many. Brittany Howard of Alabama Shakes. And Florence Welch - she's incredible.
Are your kids proud of your legacy?
NANCY: My 13-year-old twin sons see our videos on YouTube, and they're like, "Who's that lady with the big hair?"
—KRISTEN MASCIA
JAKE BUGG'S BUZZY DEBUT!
"I swear to God, I've seen it all/ Nothing shocks me anymore after tonight," drawls Britain's Jake Bugg on the shuffling rocker "Seen It All." But what really is shocking is that this singer, songwriter and guitarist was just 18 when he released his smashing self-titled debut in the U.K. last October. (Upon its U.S. release, he is now 19.) You can hear echoes of Buddy Holly, the Beatles and Bob Dylan as this old soul—he's the anti-Harry Styles—makes you believe he's truly seen it all.




ERIC CHURCH
Caught in the Act: Live
This concert album, recorded over two nights in Chattanooga last October, shows why this country singer is a rock star. In a nice touch, Church adds a bit of "Born to Run" to his finale, "Springsteen." Sweet.




JOSH KRAJCIK
Blindly, Lonely, Lovely
On the debut album from this singer-songwriter, who came in second on the U.S. version of The X Factor in 2011, his husky-voiced soul-pop conjures shades of the Michaels: McDonald and, yes, Bolton.




JAMES BLAKE
Overgrown
Blake's ambient allure has influenced everyone from Drake to
Justin Timberlake
. While faster tracks like "Digital Lion" lack bite on his second album, he remains a haunting presence, drawing you into his mystery world.




TYLER, THE CREATOR
Wolf
The leader of the Odd Future hip-hop collective is not for everyone, given his ability to frustrate and offend. But, with his Wolfpack including Frank Ocean, Pharrell and Erykah Badu, he's still a creative force.




Brad Paisley
Advertisement
Today's Photos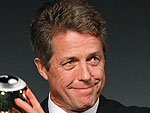 Treat Yourself! 4 Preview Issues
The most buzzed about stars this minute!