People Top 5
LAST UPDATE: Tuesday February 10, 2015 01:10PM EST
PEOPLE Top 5 are the most-viewed stories on the site over the past three days, updated every 60 minutes
Amanda Knox: My True Story
After Her Roommate Was Brutally Killed, She Spent Four Hellish Years in An Italian Prison While the World Judged Her Every Move.
NOW IT'S AMANDA'S TURN TO TALK: 'I AM NOT A MURDERER'
It's a sunny spring Sunday in suburban Seattle, and Amanda Knox and her family are doing what they love: just hanging out at her mom Edda and stepdad Chris's house, listening to some tunes. Edda is off running errands; Amanda's stepsisters Delaney and Ashley, who live nearby with her dad, Curt, have bustled in and out; Amanda's sister Deanna, 24, is kicking back in the kitchen as the family's dogs and cats meander around. Cracking open a beer, Chris plays deejay while Amanda mouths the words to a rap tune, bobbing to the beat. Then the Jay-Z/Alicia Keys song "Empire State of Mind" comes on, and something about it—maybe the references to a concrete jungle—takes her back. "Eminem and Michael Jackson were huge in prison," she says evenly. "I remember when Michael Jackson died. The entire prison wept."
And there it is, the shadow that—no matter how much ordinary happiness now fills her days—will forever separate this young woman from every other. Nineteen months after she and her former boyfriend Raffaele Sollecito were released from prison in Perugia, Italy, their convictions in the brutal 2007 murder of Amanda's onetime roommate Meredith Kercher overturned on appeal, Amanda has painstakingly pieced together a new life. Living on her own in a Seattle apartment, she is working toward a degree in creative writing at the University of Washington, spending time with James Terrano, her boyfriend of a year and a half, and reconnecting with the family that kept her going during her incarceration. "It's very joyful," says the petite 25-year-old, who comes across in person as smart, thoughtful and articulate. "The freedom that I'm most grateful for has to do with reclaiming my identity: I'm not a murderer."
She realizes, however, that much of the world, riveted by the high-profile case that presented her as a loose American girl who killed in a drug-fueled sex game gone wrong, has yet to be convinced otherwise—doubts recently given credence by Italy's highest court's decision on March 26 to overturn her and Sollecito's acquittals. (Though she has no plans to return to Italy for trial, years of legal wrangling lie ahead.) "In the courtroom I was called a liar and a murderer and a demon; in the media I was called a weird, jealous whore," she says. "Suddenly I wasn't me." It's in part to address those doubts that she has written a new memoir, Waiting to Be Heard, a raw and dramatic account of her lost years—and it is why she agreed to speak exclusively to PEOPLE, followed by a Diane Sawyer
Primetime
special on April 30. "I'm tired of speculation," she says. "I wanted to lay myself out in a completely honest way. It was, 'You can judge me, but this is what you have to judge me on.' "
When she began her Italian sojourn, Amanda had only the highest hopes. Sitting in her mom's living room, dressed in a sweater she snagged at the Salvation Army (a favorite haunt), she speaks frankly, remembering the wide-eyed, extroverted University of Washington student she once was. Arriving in Perugia for her junior year abroad in September 2007, "I was super hopeful," she says, "excited to meet new people, have a life-affirming experience, learn to speak Italian fluently, bring home leather boots."
A self-described late bloomer, she also hoped to gain experience with men. "I was exploring my sexuality," she says. "Because I was so insecure about it, it was like, okay, Amanda, lose a little bit of your inhibition." Soon she began a romance with Sollecito, a sweet Italian student she met at a classical-music concert and had known just a week when Meredith was found with her throat slit at the house she and Amanda shared with two other women. Interrogated over several fraught days, Amanda says, "It never occurred to me that I would be considered a suspect." What looked like odd behavior—seeming unperturbed, kissing Sollecito at the police station—she attributes to immaturity, confusion and shock. "I was dazed. I kept going, 'What's happening, Raffaele?' I was terrified to be by myself, and he held it together for me. People who think I wasn't upset didn't see me crying with my head against the wall."
As for the "Foxy Knoxy" nickname that rounded out the public perception of her as an evil temptress? "It was a soccer nickname from when I was 13," she says, bestowed for the way she moved the soccer ball down the field.
By the time she and Sollecito were convicted in 2009 (Ivory Coast immigrant Rudy Guede was convicted a year earlier and is serving 16 years), Amanda had already spent two years in Perugia's Capanne Prison, confined to an 18-by-13-ft. cell she shared with up to four cellmates at a time. It was a place guaranteed to make you grow up fast.
"There is no privacy whatsoever," says Amanda, who endured regular strip searches to check for drugs. To escape the ever-present noise—"the jingle of keys, people crying, guards yelling"—she wore earplugs and retreated into books (The Ultimate Hitchhiker's Guide to the Galaxy was a favorite). To stay sane, she wrote to family and friends. "I was incredibly lonely. I would spend hours with this photo album I had, looking at pictures and caressing people's cheeks."
She lived for the weekly hour-long visits with her family, who drained their funds commuting between Seattle and Perugia in a steady rotation. "The foundations of my world had shaken so much that I'd asked my mom at first if she believed me," Amanda says. "When she said, 'Of course I believe you,' it was this tidal wave of relief." Divorced since she was 1, her parents rallied in support of their oldest daughter. Says her father, Curt, an accountant: "Any differences [Edda] and I may have had over the years went right out the door when you find out your child's in trouble."
Another comfort: Prison chaplain Don Saulo, who talked literature and politics in his office with Amanda, let her play his guitar and taught her to play piano, which she practiced on a paper keyboard she fashioned for her cell. "Don Saulo saved my life over and over," says Amanda, an agnostic. Raffaele also provided solace. "We wrote back and forth about once a week," she says. "He's a very good guy."
But with leering guards peppering her with suggestive questions and the weight of her family's sacrifices on her shoulders, she often sank into despair. Though she never admitted it to her parents, "I sometimes thought about the most peaceful and effective way to kill myself," she says. "It would be cutting my wrists, turning on the shower so it would fog up the spy window and the guards wouldn't see me, and then drifting away and bleeding out."
Instead she clung to hope, and in October 2011 learned both she and Sollecito would be set free, their convictions overturned for lack of evidence. "I was carried out of the courtroom weeping uncontrollably," she recalls. "Raffaele was like, 'Amanda, we won! It's okay!' I was like, 'I know!' and sobbing."
Back in Seattle, she found readjusting to freedom wasn't always easy. Talking to friends and family for more than an hour at a time left her tongue-tied, while juggling e-mails on that constantly vibrating new contraption, her iPhone, made her anxious. "When I first came home, I was still trapped in myself," she says. "I wasn't as cheery and sociable as before." Her parents worried. Her mom, Edda, a teacher, consulted a counselor who specializes in helping those who have been wrongfully incarcerated; Amanda went to see a therapist. "I imploded and started weeping uncontrollably," she says. "I realized I had to deal with this in my own way, talking to my family and friends."
And then there was the lighter side of reentry. Used to washing her clothes by hand, she asked her mom for a plastic tub. "I said, 'Let me introduce you to the washer and dryer,' " Edda recalls. "But that had been her routine, so I just let her do it." Touch screens, tweeting ("I was like, 'Tweetybird? Whistling? What?' ") were all new. One night not long after her return, the family was watching a
Letterman
repeat. "He did the Top 10 most probable quotes Amanda Knox will say, and one of them was, 'Who is
Justin Bieber
?' " Amanda says. "I remember looking at my family and I was like, uh, 'Who IS
Justin Bieber
?' Everyone died laughing."
Little by little she is finding her way to her own new normal. Her musician beau James, 25, a Seattle buddy who stayed in touch through letters while she was in prison, knows how to comfort her when painful memories surface. "He'll come around and hug me from behind so I feel protected," Amanda says. "It makes me uncomfortable to cry in front of people." Raffaele, living in Switzerland and finishing his masters degree, remains a light in her life: Though they never rekindled their romance post-prison, he visited last fall and they talk regularly. "I learned from reading his memoir that everyone was trying to convince him to give me up when we were in jail, and he wouldn't," she says. "He was a hero about it. I thanked him when he visited and he said, 'I just did what I knew was right.' "
Amanda hopes her memoir will open eyes as well, perhaps even Meredith's parents'. "I've never approached them, for legal reasons and because I worry about imposing on them in their grief," she says. "But my understanding is that her father thinks I'm the killer of his daughter, and that's painful. I really hope they read my book."
Amanda's own parents know life will never be what it was before their daughter set forth for Perugia. "We were all forever changed," Edda says. "You mourn that carefree young girl that was lost. But we just want her to be happy. Whatever that looks like is okay."
What it looks like, someday, may not be hard for them to recognize. In addition to getting her degree, planning a trip to Ecuador with her pal and former cellmate Laura and learning German, Amanda is excited to get married and have kids. "I know what it means to be a good mom, because I have one," she says. "I know what it means to be a good family, because I have one. I'm looking forward to re-creating that for someone else. I'd be so happy."
Advertisement
Today's Photos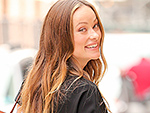 Treat Yourself! 4 Preview Issues
The most buzzed about stars this minute!