On Newsstands Now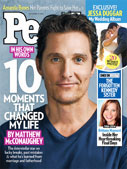 Matthew McConaughey: In His Own Words

Jessa Duggar's Wedding Album

Brittany Maynard's Final Days
Pick up your copy on newsstands
Click here for instant access to the Digital Magazine
People Top 5
LAST UPDATE: Tuesday February 10, 2015 01:10PM EST
PEOPLE Top 5 are the most-viewed stories on the site over the past three days, updated every 60 minutes
Picks and Pans: Movies
Cleopatra Behind the Scenes
Amanda Seyfried,
Colin Farrell
, Beyoncé | PG |




ANIMATED
M.K. (Seyfried) moves in with her dotty dad, Bomba (Jason Sudeikis), in this adventure's snooze of a first act. Things get better - and more intense - when she finds herself shrunken among elfin folk, fighting a war to save the forest. Aziz Ansari and Chris O'Dowd are a hoot as insect sidekicks, but Beyoncé's talking Barbie doll Queen Tara isn't so magical.
COMMENTS? WRITE TO ALYNDA: alyndasreviews@peoplemag.com
FAST & FURIOUS 6
Vin Diesel leads a multiculti crew in an adrenaline-pumping thriller.
The HANGOVER PART III
Ed Helms, Bradley Cooper and Galifianakis get lost on their final road trip.
FAST & FURIOUS 6 VS. THE HANGOVER PART III
It's the bro-down of the summer: The "Wolf Pack" from Hangover III battles the Fast & Furious speed freaks for box office domination. But only one of the high-octane sequels finishes in the testosterzone, while the other just fails to man up. For my money (and yours, if you're with me), Fast 6 is a lot more fun.
That's not to say that either is great art; these films are dumb and they know it. But Fast 6 delivers more of what fans want. The good (?) news is that Michelle Rodriguez is back as Letty, Dom's (Vin Diesel) squeeze, who supposedly died in '09's Fast & Furious. The bad news is that she's working for a villain named Owen Shaw (Luke Evans) and she doesn't seem to recognize Dom. (Real memory loss or shamnesia? Hmm.) The film's real stars, though, are the insane stunts that come by way of car, tank and crashing plane. None of the action has a passing flirtation with the laws of physics, but—hey—they look wicked.
Hangover III starts with a truly terrible stunt: the decapitation of a giraffe on the freeway. Things get less gross from there but stay just as humorless. On the way to taking man-child Alan (Zach Galifianakis) to rehab, perpetually sidelined Doug (Justin Bartha) gets kidnapped, leaving the guys to find gangster Mr. Chow (Ken Jeong) to save their pal. The film then becomes The Mr. Chow Show, to its detriment. I have to give the filmmakers credit, though, for promising this is the last Hangover. Those Fast & Furious folks are going to ride till they die.
Fast & Furious 6




Hangover Part III




Newcomer Katie Chang takes PEOPLE behind the scenes as she makes her festival debut with The Bling Ring
GETTING GLAM
A few weeks ago, the Illinois high school senior, 18, was at her prom. Consider this an upgrade. With hairstylist Sylvain Decolfmacker doing her hair, "I liked the sleek look," she says.
PLUS ONE: MOM
For her first international trip, Chang brought mom Stephanie along to enjoy the French Riviera. "She is probably more excited than I am!" she says.
WORKIN' IT!
Chang (in Jill Stuart) poses for pictures at the Palais des Festivals terrace before a screening of the film. One of her most memorable moments? "Meeting French actor Daniel Auteuil!"
THE BLING RING
Chang (right) with costar Emma Watson (left) and director Sofia Coppola.
ETHAN HAWKE & JULIE DELPY
It's been 18 years since you first met for Before Sunrise and nine years since you reconnected for Before Sunset. Now you're back together for Before Midnight. What's your friendship like?
Julie Delpy: I know him better than his wife!
Ethan Hawke: I have nothing to hide from her. We know every story from each other's childhood.
Has your friendship changed over the years?
Delpy: In the first film, he drove me crazy. He was obnoxious and a little cocky.
Hawke: I was riddled with insecurity about proving myself and scared that I wasn't going to be the person that I wanted to be.
Delpy: He's smarter now. I was suffering in my 20s too.
Hawke: Julie is still wild.
What do you think of yourselves in the earlier films?
Delpy: I look like my son [Leo Streitenfeld, 4].
Hawke: I look good! I should have been out picking up chicks nonstop. I'm kidding!
What's your favorite thing about each other?
Hawke: Julie is extremely funny and honest. When Julie is mad at you, you know.
Delpy: We feel very close. He's not like my brother, but a really close friend. And he's a good kisser!
Hawke: She can't say that about all her friends!
AN EPIC ROMANCE
50th ANNIVERSARY
SCANDAL!
Costars Richard Burton and Elizabeth Taylor did little to hide their affair, which director Joseph Mankiewicz called "a powder keg."
SEX!
"Richard was always on the set without being called," recalls Rosemary Mankiewicz, the director's wife. "He wanted to be in Elizabeth's dressing room every chance he got" and bought her Bulgari jewels. Taylor, she adds, "was never on time for her calls and was in a delirium of love."
CHAOS!
When Burton (with Taylor and a child actor on-set) told her he was staying with his wife, Sybil, "Elizabeth flipped," says Mankiewicz. "Not only because she was in love with him but also that a man had said that to her." The movie, on Blu-ray for the first time, will be back in theaters May 22.
Epic
Advertisement
Today's Photos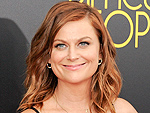 Treat Yourself! 4 Preview Issues
The most buzzed about stars this minute!