On Newsstands Now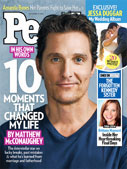 Matthew McConaughey: In His Own Words

Jessa Duggar's Wedding Album

Brittany Maynard's Final Days
Pick up your copy on newsstands
Click here for instant access to the Digital Magazine
People Top 5
LAST UPDATE: Tuesday February 10, 2015 01:10PM EST
PEOPLE Top 5 are the most-viewed stories on the site over the past three days, updated every 60 minutes
Becoming Nikki
With the Love of Her Family and Support from Her Friends, a 12-Year-Old Transgender Child Is Loving Life as the Girl She Always Believed She Was


Her parents, Marci and Barry, watched from their seats. "We were so nervous," Marci recalls. "She was getting up in front of everybody, all the families, the teachers. It was kind of an out-of-body experience for me."

Marci and Barry are among a small but growing number of the hundreds of families of transgender kids who have made the difficult, even controversial, decision to put their child on medication that, for Nikki, will halt the onset of the male puberty she dreads. "It's like the pause button on the DVD player," says Dr. Johanna Olson, medical director of the Center for Transyouth Health and Development at Children's Hospital Los Angeles, where Nikki is treated. "It gives kids crucial time to have conversations with their doctors, their therapists, their parents," before making a full-fledged gender transition (see box). A year later Nikki and her family are convinced they are traveling the right path. "We are finally helping her," says Marci, 49. "I feel we could be saving her life." For Nikki it's simpler than that. "I hated living as a boy," she says. "I love this life so much better."

Pretty in Pink

On a Friday night in March, Nikki and her family are having dinner at their favorite sushi place in a Northern California suburb. (Because of concerns her parents have expressed about Nikki's safety, PEOPLE agreed not to publish the family's last name and town.) Nikki is a vision in pink - pink short-sleeved shirt, pink sequined jacket and headband with a pink glittery bow. She wears dangling heart-shaped earrings from Claire's and a Tiffany necklace with two hearts. "I have these obsessions," she says, enthusiastically listing some: My Little Pony, Hannah Montana, The Devil Wears Prada. That Sunday, at Sephora with her mom, she inspects the eye shadows. "In seventh grade I get to wear makeup," she says. "I'm going to wear all the exotic colors."

'Mommy, I'm A Girl'

As soon as Niko could talk, he wanted to make something very clear to his parents: "Mommy, I'm a girl," he'd say at age 2 as his mom tucked him in. Marci and Barry, who married in 1996 and adopted first a little girl, Chloe, now 14, and then Niko, would agonize late into the night, figuring at first their son just wanted to be like his big sister. But Niko's girlishness went beyond playing with Chloe's toys. Told he couldn't wear a dress to kindergarten, he developed an after-school routine. The moment he walked in the door, he'd take off his boy clothes, pull on a Sleeping Beauty or Belle costume and Hannah Montana wig and shake his make-believe mane while playing on the swings in the backyard. At first Marci and Barry banned the princess play, but "she was miserable," says Marci (She and the family use the female pronoun even when discussing Nikki pre-transition). "She needed to dress up. We were trying to make her happy but go by the rules of society."

Barry tried to get Niko into soccer, then basketball. Both were epic failures. One day, seeing Niko make up dance steps, Barry suggested lessons at the local studio. A star was born. "It was fun having the ballet boy with a gift," says Barry, 47, an administrator at a mental-health nonprofit where Marci is finance manager. "I thought, 'Maybe this is what it's like to raise a gay son.' I could make sense of that."

A Child in Crisis

Nikki couldn't. She never felt like a gay boy. She knew she was a girl. "I was like, 'Why aren't the girls dressed like me?' " she says. "I thought I was one of them." Once, Marci's mom, Kathy, admonished her grandson, "God made you a boy." Niko shot back, "God made a mistake."

School got harder every year. Though she had a loyal posse of girl friends, "[kids were] calling me gay and weird and stuff," Nikki says of fourth grade. "It felt very lonely. There was an emptiness." At home Marci watched Niko chew his knuckles until they were red. One night "she fell apart, just sobbed, she didn't want to go back to school," Marci says. "She said she wanted to cut if off. I said, 'If you do that, you would die.' She said, 'I don't really care.' It scared me. And it opened my eyes."

That was a turning point. Marci, who had a colleague at work with a transgender friend, had been reading up on the subject and was reaching the conclusion that this was their child. Barry agreed but mourned what might have been. "I went into a very dark hole with this," he says, tearing up. "I was really hooked into being the father of that boy. It felt like somebody had died." But watching the light go out of their child's eyes, and knowing adolescence was around the corner, they agreed it was time to act. "I work in mental health, and I've lost people to suicide," Barry says. "I really worried what [going through male puberty] might do to Nikki's sense of hope for herself when she looked in the mirror."

Together they came up with a plan. Consulting with a psychologist and the nonprofit TransYouth Family Allies, and talking to Niko's school, Barry and Marci laid the groundwork for Niko to "socially transition" into living openly as a girl. They also took Nikki to see Dr. Olson at Children's Hospital, where she started on a puberty blocker that she takes today. "I'm so happy I won't get facial hair and stuff; it's so gross," Nikki says. "It would make me really sad. And I wouldn't want to keep living like that."

Becoming Nikki

First there was the name. "I wanted Ginger, Violet, Priscilla," Nikki says. "I looked at my Dork Diaries books, and the character's name was Nikki Maxwell." Adds Marci: "It was close to Niko. It was hard. We had put a lot of thought and heart into that name."

Then there were their families. How to break the news? Around Christmas 2011 Kathy held a gathering at her house. There, on the big-screen TV, Marci and Barry put on a documentary about a transgender girl named Jazz. At the end Nikki slipped into another room and changed from her boy clothes into a sundress and silver ballet flats. No one seemed surprised. "My brother and brother-in-law, these big burly guys, were going, 'We're going to love you no matter what,' " says Kathy, 68, now one of Nikki's fiercest advocates.

Since that moment, just about everyone has been supportive. That was clear on Feb. 24, 2012, Nikki's first day of school as a girl. Stepping out of the car, with Marci watching, still short-haired but wearing a red polka-dot jacket that conformed to Spirit Day colors and platform sneakers, she walked up to her girlfriends. "I was like, 'Could you guys put a circle around me?' " Nikki recalls. The phalanx marched off to class, where Nikki's teacher read a book about acceptance. Nikki then turned to her classmates. "I am changing my name to Nikki," she said, "and I'm going to be a girl." The reaction: a collective shrug, mixed with confusion. "I was like, 'Thank goodness,' " Nikki says. Her friends now "are the same. None have changed. It feels really good." (Not everyone is cheering: In the weeks that followed, two parents expressed concern to Nikki's teacher. Early this year a boy taunted her - "You're a boy," he said - and after ignoring a warning was sent home.)

There have been other milestones: Soon after her classroom debut, she wore a dress to school for a field trip because it felt safer. There was the first day she used the girls' bathroom. There was her first girls' sleepover birthday party (she now gets invites from girls who used to just be school pals). There was the camp for transgender kids, where she's again going this summer. "I saw there are more people in the world like me and I'm not the only one," she says. "I wish I could live there."

And then there was the school talent show. Just four days after she first came to school as a girl, Nikki walked out onstage and, performing with another student in front of 500 people, belted out a Broadway show tune. It was "Defying Gravity" from Wicked. "When I first walked on, I couldn't even hear the music," she says, smiling. "But when I was singing, it felt perfect."


Advertisement
Today's Photos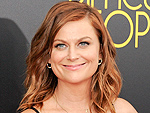 Treat Yourself! 4 Preview Issues
The most buzzed about stars this minute!