People Top 5
LAST UPDATE: Tuesday February 10, 2015 01:10PM EST
PEOPLE Top 5 are the most-viewed stories on the site over the past three days, updated every 60 minutes
West Virginia Tragedy: Killed by Her Best Friends?
Two Teenage Girls Are Behind Bars After One of Them Confesses That They Stabbed Skylar Neese to Death
So it only stood to reason that when Skylar went missing on July 7, 2012, her two closest friends flew into action. Shoaf posted messages on social media saying how much she missed Skylar. The friend of longer standing rushed to the Neeses' side, then went knocking on neighbors' doors to ask if anyone had heard or seen anything. For months afterward, Mary told PEOPLE in an exclusive interview, this friend posted Facebook messages "pleading with Skylar to come home, that she missed her and loved her."
Loved her to death, police now believe. In a development that has upended Skylar's parents' understanding of their daughter's world, stunned investigators, and left the parents and students of Morgantown deeply shaken, Shoaf, 17, confessed on Jan. 3 that six months earlier she and the other girl had picked up Skylar shortly after midnight, driving about 30 miles into Pennsylvania before pulling over. "At a planned and agreed upon moment," Monongalia County Prosecutor Marcia Ashdown stated at Shoaf's plea hearing on May 1, "this defendant and the other juvenile attacked and stabbed Skylar to death." When their attempts to bury her failed, they "left her along the road, covered with branches."
Lawyers and parents of both girls refused to comment despite multiple requests from People. But in an earlier statement, released through their attorney, the Shoaf family said, "We are truly sorry for the pain she has caused the Neese family.... We were shocked to learn of our daughter's involvement and there is no way to describe the pain that we too are feeling knowing our daughter was involved in Skylar's death."
Though both girls are now behind bars, the second friend, also 17 and a juvenile, has not confessed and therefore cannot be identified. The Neeses, however, have no doubt in their minds who she is. "She's still saying she didn't do it, while she was the mastermind," says Skylar's dad, Dave, 50, who assembles merchandise for Walmart. "Some people are good at sports, some are good at other things. She is a good liar."
As Dave speaks, he can barely contain his rage, let alone his pain at losing his only child. Angrily, he recounts how Shoaf "left for church camp for two weeks the morning after murdering my daughter." It galls him that in exchange for confessing and leading investigators to Skylar's remains, "they gave her second-degree murder." Charged as an adult, she could spend up to 40 years behind bars, but prosecutors have recommended a 20-year sentence. "I want her to suffer," he says. Perhaps for the Neeses this is the most incomprehensible reason Shoaf offered in her confession for murdering Skylar: They didn't want to be friends with her anymore.
The Neeses believe the alleged perpetrators slowed down their attempts to find their daughter with false expressions of concern. "Rachel would send me a private message once in a while on Facebook asking, 'How are you doing, if you need anything let me and Mom know.'" The other friend "was here, like every night, crying with us," says Mary, 52, a hospital administrative assistant. "She was in our face constantly until I said, 'No, I don't believe you. You're lying. I'm not talking to you anymore.'"
The police, too, were slow to act, according to the Neeses. Because a video camera in the family's apartment building captured Skylar climbing out of her bedroom window and willingly getting into a car that night, cops concluded she was a runaway. "There was no reason for her to run away," says Dave. "She was a very happy kid."
Other friends of Skylar's, however, were beginning to put the pieces together. Skylar's triangular friendship with Shoaf and the other girl had been bumpy. "It seemed like they were the two main people and they were just tagging Skylar along," says Daniel Hovatter, 17, a friend of Skylar's since first grade. "They were the two queen bees." The unnamed girl, he and other students say, was the one with the more vicious sting. "She was very stuck up, rude and mean," says Hovatter. "If somebody wasn't wearing top-notch clothes, she'd make fun of them behind their back." Ariah Wyatt, 17, who played in the school band's flute section with Skylar, says of that girl, "She will throw anyone under the bus to save herself." Several students spoke of a science class the three girls shared in which the other two girls under their breath "would say how much they hated Skylar," recalls Hayden McClead, a schoolmate who worked with Skylar at Wendy's. "They would ask people how to dispose of a body."
By last December rumors implicating the two friends were so rife that both girls dropped out of the high school, turning elsewhere to continue their education. "They were hanging out that night," says Hovatter. "I just started thinking that they have to know something." Still, when news of Shoaf's confession hit, the community was devastated. "We were just stunned," says Telena Hare, 30, who once worked with Dave at Walmart. "That happens in big cities, not in Morgantown."
As residents of Morgantown (population 30,000) wait for Shoaf to be sentenced and for charges to be brought against the other suspect, the Neeses are just trying to make it from one day to the next. "It has been like hell times a million," says Dave. It helps that earlier this year, in response to the Neeses' advocacy, West Virginia legislators unanimously passed Skylar's Law, which requires an Amber Alert when a child goes missing unless it can be proved that the child ran away or has a history of taking off. It also helps, says Dave, that "someone built a bench for us and put some crosses" at the spot where Skylar's body was found. "I know that my daughter died there and I know that my daughter's spirit is still there."
Contributors:
Reported by Caitlin Keating.
Advertisement
Today's Photos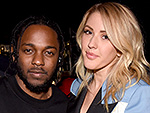 Treat Yourself! 4 Preview Issues
The most buzzed about stars this minute!