People Top 5
LAST UPDATE: Tuesday February 10, 2015 01:10PM EST
PEOPLE Top 5 are the most-viewed stories on the site over the past three days, updated every 60 minutes
Picks and Pans: Movies
Catching Up with ...
Cate Blanchett
, Sally Hawkins, Alec Baldwin PG-13 |




COMEDY/DRAMA
The conversation was supposed to be about Woody Allen's return to darker fare with this flawed riff on A Streetcar Named Desire. But that chatter died once Blanchett fired the starter pistol on the Best Actress race. The Oscar winner stares down all comers in a stinging wallop of a performance that turns a lightly melancholic film into a wrenching snapshot of mental instability.
Blanchett plays Jasmine, a socialite whose psyche frays after her husband, Hal (Baldwin), is outed as a crook. Booze and pills ostensibly help, but for Jasmine nothing beats being rich. Imagine, then, the indignity of her having to move in with her poor sister Ginger (Hawkins), a woman with not one but two dopes in her life, new beau Chili (Bobby Cannavale) and ex-husband Augie (Andrew Dice Clay). The entire cast is tremendous as they bob up and down on the film's choppy waves of wry humor and bitter sadness. But Jasmine is Blanchett's movie. All writer-director Allen can do is stand back and watch.
The To Do List
Aubrey Plaza, Bill Hader, Connie Britton R |




COMEDY
The To Do List is rated R for "raunchy," and take it at its word, because the teen sex comedy will make you blush to your toes. It's also wickedly funny, starring Parks and Rec's Plaza as Brandy Klark, a nerd who spends the summer before college cramming for her sexual awakening as studiously as she did for AP Chemistry. Her refreshingly candid mom (Britton) helps, as does a line of willing guys, including lab partner Cameron (21 Jump Street's Johnny Simmons). But the most touching (ahem) scenes are those with Brandy's girlfriends, proving that it's more special when a movie isn't only after one thing.
COMMENTS? WRITE TO ALYNDA: alyndasreviews@peoplemag.com
In a season swarming with aliens, robots and zombies, old-fashioned star power is back. For my money these guys' charisma makes them the best things in their big-budget extravaganzas.
HENRY CAVILL
MAN OF STEEL
Cavill sold audiences on his new Superman with a soulful performance that boosted the somber film.
IDRIS ELBA
PACIFIC RIM
Go for the epic monster v. robot battles, stay for the dashing Brit, who's already earning major buzz for his star turn in November's Nelson Mandela biopic.
BRAD PITT
WORLD WAR Z
Clearly still a screen god, Pitt upstaged the undead and gave his sprawling epic an engaging human center.
HUGH JACKMAN
THE WOLVERINE
Why is Jackman the only X-Man with his own spinoffs (the latest opens Friday)? Because he has talent, charm and timing as impressive as those abs.
ROBERT DOWNEY JR.
IRON MAN 3
World domination? Done. Even in the midst of an existential crisis, Downey's ridiculously charismatic Tony Stark raked in $1.2 billion in ticket sales.
COMIC-CON!
Superheroes, vampires ... and
Tom Cruise
! A-listers descended on the annual San Diego convention, surprising fans, snapping photos and embracing their inner geeks.
TOMORROW MAN
Comic-Con first-timer
Tom Cruise
cozied up to costar
Emily Blunt
while promoting their sci-fi film Edge of Tomorrow.
VAMPING IT UP
The Vampire Diaries' Paul Wesley, producer Caroline Dries, Ian Somerhalder, Kat Graham and Candice Accola posed in PEOPLE's photo booth at the Warner Bros. TV VIP tent.
BLASTING OFF
Sandra Bullock
said shooting space saga Gravity was "fantastical."
HELEN MIRREN
You're a femme fatale in Red 2. Do you have the ability to persuade men, like your character?
My seductive element is all about being a jolly good sport. I'm like, "Yeah, let's do that," or "Oh, that's really interesting!" Men love that type of attitude. Once I have their attention, I can for the most part charm them into what I want!
Your beauty is age-defying. What do you do to look so fabulous?
I usually work out three times a week for three quarters of an hour. But I have a bad angel that says, "It's raining; don't go to the gym, Helen." It wins most of the time. I eat what I shouldn't eat very often. I don't have the self-control to commit to a strict diet. I love pastries too much.
You're known for your elegant but fun red carpet fashion. What kind of style do you prefer?
I love bright and bold dresses. As you get older, you realize there are things that are appropriate to wear and things that make you look like a mad old bat. So I like simplicity. I don't like fussy things. But I do love Lady Gaga's style. She pushes the boundaries. She is one of my heroes.
When you're not working, what do you do to unwind?
I like to sew. I make covers for chairs and clothes. I made a skirt for my sister, and I used to make shirts for boy-friends. I also love going to Home Depot. My husband [director Taylor Hackford] and I are building a house in Italy. They know me by name there.
Blue Jasmine
Advertisement
Today's Photos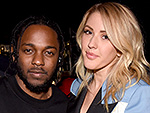 Treat Yourself! 4 Preview Issues
The most buzzed about stars this minute!