People Top 5
LAST UPDATE: Tuesday February 10, 2015 01:10PM EST
PEOPLE Top 5 are the most-viewed stories on the site over the past three days, updated every 60 minutes
Cory Monteith's Tragic Death: Lea's Broken Heart
As Questions Swirl About the Doomed Star's Final Hours, the Woman He Loved Faces Life Alone
Cory Monteith
- who died from a lethal mix of heroin and alcohol in his suite on the 21st floor the week before - never knew
Lea Michele
was there. But sources say the
Glee
star, 26, was with them, quietly saying goodbye to the man she called "my forever."
While the media scoured the Canadian city looking for clues in the 31-year-old actor's death - who were the three "friends" he'd been with the night before he died? How had he fooled so many into thinking he was okay? - his famous girlfriend slipped into town unnoticed, arriving by private jet. She met up with Monteith's mother, Ann McGregor, and the two women made his final arrangements, leaning on one another in grief. "At first Lea was shocked and stunned and didn't know what to do," says a close friend. "Then she decided she needed to be there and be a part of everything." After retrieving Monteith's belongings from Vancouver cops, according to a source, Michele went to the morgue with McGregor, who later had her son cremated. She also sought out the people who had been by Monteith's side during his final days. (It's unclear if she was acquainted with the three friends he partied with that last night; thus far none of them have come forward.) Now back in L.A., Michele is trying to picture what life will be like without her soulmate. Says her friend: "She's really at a loss to even envision her future."
Those closest to Michele say she shares much with her
Glee
character Rachel Berry - fiercely driven, a Broadway belter focused like a laser on stardom. But when she found fame on
Glee
in 2009, Michele also found love with Monteith, a down-to-earth Canadian whose geniality helped ground the temperamental star. "He didn't seem nearly as driven or ambitious as she is," says a friend who has known her since her theater days. "Lea is an incredibly talented, supremely intelligent actress. But she is also one of the most complicated women. Cory softened her in a lot of ways. It's clear that they had something genuine and surprisingly sweet."
Monteith's problems were no secret to his castmates, let alone Michele. "Lea knew he did heroin in his past," says the friend, but wanted to believe hard drug use was behind him. "He was always so happy and sweet. He was very good at hiding his addiction. Sad but true." But it was not quite a double life. After long hours on the Glee set, the younger cast members socialized together. "They've all done their fair share of partying," says a show source. As for Michele, "she'll drink, but she is not a druggie at all," says her close friend. "Her career and her work are way too important to her." But this past spring Michele was forced to deal with her boyfriend's problems head-on. "She caught him doing drugs and insisted he get help. She couldn't live with a drug addict." The actress, adds a Glee source, was "terrified and sad." A key supporter was the show's creator Ryan Murphy. "It's been a difficult thing for all of us, including Lea, to love an addict," Murphy told
The Hollywood Reporter
. "Lea was very instrumental in trying to save his life and get him the help that he needed."
After an intervention and a month-long rehab stint that began at the Betty Ford Center and finished at the Crossroads Centre in Antigua, Monteith essentially moved in with Michele. "Lea was thrilled for him," says the close friend. "Cory sought support from other recovering alcoholics. Lea thought he was doing all the right things." Says Monteith's friend Ted Gowans, who plays guitar and keyboard for the Canadian alt-rock duo Tegan and Sara: "He didn't show any signs of being out of control again."
In retrospect, "he needed a lot of help, and he left [rehab] too early," says another friend of the actor's. Michele's close friend says she was doing the best she could to support him: "Lea told me, 'He had a slip-up, and because of his history, it's best to nip this in the bud now and not risk anything escalating.'"
What both Michele and Monteith were clear about was their future. After spending much of the early summer together, the pair parted ways for what they thought would be only a few days - she headed to a friend's birthday party in Mexico; he went back to British Columbia to visit loved ones and center himself before reporting back to work on the
Glee
set. Monteith spent time hiking Vancouver Island's Juan de Fuca trail, then headed to Vancouver, where he visited with his manager and former mentors. "The plan was for him to officially move in with Lea once he returned," says a Michele source. The pair were talking marriage. "They made sense as a couple," says the mutual friend. "They had a real connection."
Instead Monteith slipped back into using. "For whatever reason, drugs were around him," says his cousin Richard Monteith, who lives in Vancouver. "And that was the demon in his closet."
"I'm so sad for the woman he loved - Lea," says Monteith's old acting teacher Andrew McIlroy, who saw him days before. When Michele heard the news late on July 13, "she was having a girls' night, in a great mood, happy to be home from Mexico," says her close friend. "She couldn't believe it. She was distraught, inconsolable."
In the days since, she's tried to find her equilibrium. Though
Glee
filming has been postponed until August, "Lea's going to want to get back to work," says the longtime friend. "She was adamant that it was best for the cast and crew to get back together," Murphy said, adding that grief counselors will be on-set when all return.
Friends who have battled addiction have been a source of support to Michele. "They're explaining to her the mind of an addict," says the close friend, "trying to tell her it's not her fault. There's nothing she could have done differently." Still, she can't understand why he was torn so suddenly from her life. "She is trying to come to terms with this, trying to understand," says Gowans. "She's grieving."
Contributors:
With Ken Lee/Vancouver,
Champ Clark/Vancouver,
Raha Lewis/Los Angeles,
Sara Hammel/New York.
Advertisement
Today's Photos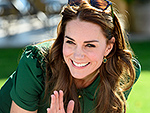 Treat Yourself! 4 Preview Issues
The most buzzed about stars this minute!