People Top 5
LAST UPDATE: Tuesday February 10, 2015 01:10PM EST
PEOPLE Top 5 are the most-viewed stories on the site over the past three days, updated every 60 minutes
The Fight to Save Amanda Bynes
After the Troubled Actress Lands in a Hospital Psychiatric Ward, Her Family Tries to Take Control. Can They Help Her?
Amanda Bynes
had a reputation as sweet, funny and intensely professional: focused, punctual and more grounded than most of her peers. But in 2010 a close friend noticed something was suddenly very wrong. Bynes was convinced she was being watched, not just by the paparazzi who trailed her on shopping trips around Los Angeles but by an army of "spies" who eavesdropped on her via the radio or in transmitters hidden in her own jewelry. "Amanda was becoming more and more paranoid," says the friend. "This was a girl everyone adored. She was a good kid. She had it all."
In the years that followed, loved ones watched helplessly as Bynes seemed to lose it all. Then after a string of public incidents that called her sanity into question, the 27-year-old allegedly set a fire in a driveway a block away from her parents' Thousand Oaks, Calif., home on July 22. Placed on a psychiatric hold by cops, she was ordered to remain in a Ventura County hospital for 14 days while a court reviews a family request to give her mother, Lynn, 65, control of her affairs. Judge Glen M. Reiser set an Aug. 9 hearing in hopes Bynes will be able to attend with a court-appointed attorney. A source close to her family says "they are relieved she'll be in the hospital a bit longer to get the help she needs."
Indeed, it's what many who care about Bynes have been praying for. Two years ago friends and family grew so worried about her mental health that they staged an "intervention." But "Amanda refused it all," says a source. "It wasn't drugs; she needed psychological help." Instead Bynes fled from those she was once closest to, acting out in increasingly bizarre ways. After multiple run-ins with police for hit-and-run and DUI in L.A., she moved to New York, where she was arrested for allegedly tossing a bong out of a high-rise apartment window. The legal tangles were accompanied by Twitter tirades against celebrities like
Rihanna
and Cher. Old friends like Lance Bass, who produced Bynes's film
Love Wrecked
in 2005, expressed concern. "No one is able to get to her," Bass told a Las Vegas radio show in May. "Obviously there's some mental problems there, and she's not able to see that." Finally, after witnesses saw the actress near a gas can and a blaze with her pants leg on fire in the driveway of Bonnie Braaten, 73, police "determined she met the criteria of a 5150 hold," said Ventura County Sheriff's Captain Don Aguilar. "If someone is having a behavioral issue and can't care for themselves, we step in."
Her family now hopes to assume control over her well-being and financial decisions. "My clients only want the best for their daughter," says their attorney Tamar Arminak. "They love her very much." (Bynes's public defender Mary Shea had no comment.) The family says Bynes has been "essentially homeless," so paranoid she covered her car's dashboard with cardboard, and has run through $1.2 million of her $4 million in savings, a portion of it on doctor's bills and possibly marijuana. "[She] has profound issues with her body image, and is obsessed with the idea that she (and others) are 'ugly,'" the papers state. "She talks incessantly about cosmetic surgeries she wants to have completed."
Exactly what Bynes's relationship has been with her parents in recent years is unclear. She has agreed to visits from her mother but not her father, Rick, from whom she is estranged, the source close to the family tells PEOPLE, adding that "nobody in the family understood the severity of Amanda's condition until the fire incident." That's hard to understand, given how close the Bynes family once was. It was Rick, 67, a former dentist, who launched his daughter's career. The youngest of three, Amanda "was so gifted," says Jamie Masada, owner of the Laugh Factory comedy summer camp Amanda attended as a kid. "I told [Rick], 'Don't compromise her childhood,'" he says. "But he said they knew what they were doing." A top star on Nickelodeon and then films, Bynes clashed increasingly with her parents over dating as a teen, sources say, and explored getting emancipated before reconciling with them. Her mom and sister Gillian, 30, were fixtures on the set of 2010's
Easy A
, where "Amanda was a complete professional," says producer Mark B. Johnson. "She was doing fantastic work. "
But not long after that, Bynes began to change. Fired from the set of 2011's Hall Pass for what a set source calls "goofy" behavior - the actress claimed scheduling was to blame - she tweeted she was retiring from acting. Increasingly strange behavior followed. This March, a source says, she visited her parents in Cedar Park, Texas, where they own a home, but soon returned to New York City solo and attacked her father on Twitter. In text messages exchanged with PEOPLE in June, she unleashed more vitriol, writing, "My dad is ugly and I'm suing my parents for money laundering and acting like I'm insane to cover up the money stealing scandal." (A former Bynes pal says, "[Her parents] weren't living the high life off of Amanda.") Bynes then went on to refer repeatedly to her plans for another nose job.
Whatever Bynes is going through, her parents' deepest wish now is that "her situation will get under control," says a family source. It's a sentiment those who know the Bynes of years ago echo. "She was so together," says Dan Ireland, who directed her in 2008's
Living Proof
. "She was a total joy."
Contributors:
Mary Green/New York City,
Howard Breuer/Los Angeles,
Melody Chiu/Los Angeles,
Oliver Jones/Los Angeles,
Aili Nahas/Los Angeles,
Dahvi Shira/Los Angeles.
Advertisement
Today's Photos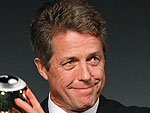 Treat Yourself! 4 Preview Issues
The most buzzed about stars this minute!