People Top 5
LAST UPDATE: Tuesday February 10, 2015 01:10PM EST
PEOPLE Top 5 are the most-viewed stories on the site over the past three days, updated every 60 minutes
Rebecca Musser: Escape from Polygamy
Forced to Marry a Mormon Cult's 'Prophet' At 19, She Has at Last Reclaimed Her Life and Helped Put Many of Its Leaders Behind Bars


"We were always forbidden to wear red - Warren told us it was an immoral color," recalls Musser, whose testimony helped send Jeffs to prison for life for sexually assaulting two minors. "So I thought I'd send him a message and let him know he never broke me and he never would."

But Musser's defiant fashion statement wasn't directed only at Jeffs. It was also, she says, for the thousands of girls and women who remain in the male-dominated cult, "brainwashed into believing the outside world is evil." Now 37, a divorced mother of two living in Idaho, Musser is on a mission to embolden others still in the sect to question its teachings and understand that life is possible on the outside. Her new memoir The Witness Wore Red details the joys she's found in freedom as well as the horrors of her life within the FLDS compound in Hildale, Utah, where she was forced at 19 to marry 85-year-old Rulon Jeffs, Warren's father and the cult's leader before him. "I spent 26 years in a closed society," she says, "then I climbed over a wall and got to live again. But I'm still getting that FLDS mind out of me. I still climb fences every day."

The fifth of fourteen children born to her father's second wife, Musser grew up learning that men were in charge of women and that suffering in this life meant "salvation in the next." Sexual crimes were rampant: Musser was 4 the first time an older relative abused her. Chosen to be the 19th of Rulon Jeffs's wives (he ultimately had 65 in all), "I didn't want it," she says. "But rejecting that 'blessing' would have brought tremendous shame to my family." She remembers "feeling Rulon's hand and how bony it was at our wedding. I had to pull him out of the chair because he couldn't walk by himself. I kept thinking, 'This is what I'm supposed to be in love with?' "

Rulon, who called his wives "Sweetie" since he couldn't remember their names, was "manipulative in a passive way," Musser recalls. "There were things he did to me sexually that if I said no, he was extremely upset. He said, 'Fine, but you'll be damned.' " Rulon died at 92 in 2002; less than a month later his son Warren, whom Musser calls "brilliant but diabolical," had taken over the church and married seven of his father's wives. Warren gave her an ultimatum: Marry him or choose another man. "But whoever you marry," he said, "I will break you and train you to be an obedient wife."

Two days later, wearing her standard neck-to-calf-length dress and convinced her "soul would burn in hell," Musser scrambled over the wall surrounding the compound and fled. "I had no idea what lay outside," she says. "But it had to be better than life there."

She made her way to Oregon, to the apartment of one of her brothers who had already left the group, and slowly began learning how to navigate in the outside world. She chopped off her knee-length hair, found a job as a waitress and eventually married a young man who had also renounced the sect.

After her escape, Musser says she never intended to be "so outspoken about the FLDS." But in 2006, when Warren - who by then had been charged with two counts of sexual conduct with a minor and made the FBI's Most Wanted List - was apprehended, she changed her mind. For the next six years Musser, who had intimate knowledge of the cult's inner workings, testified in courtrooms across Texas, Arizona and Utah, sending scores of the church's elders to prison. "I knew what sexual violations I'd endured in the name of God," she says, "and I wanted to put a stop to it for others."

The "pressure" from those 11 different criminal trials eventually helped torpedo Musser's marriage. Her outspokenness also alienated her from some of her family: She hasn't seen or heard from her mother or five of her younger sisters since 2005, and her father "has said he can have nothing to do with me."

But Musser has no regrets. She's started a foundation, Claim Red, that teaches life skills to ex human trafficking victims. She loves hiking, playing the violin and seeing kids Kyle, 10, and Natalia, 5, "enjoy life—I'm discovering it alongside them," she says. Not long ago she heard her son tell a friend, "Did you know my mom used to be a slave?"

As she sits in the backyard of her three-bedroom Idaho home, Musser's smile fades as she ponders the comment. "I'd never used that word before to describe myself," she says. "But that's exactly what I was, what all of us were - slaves."


Advertisement
Today's Photos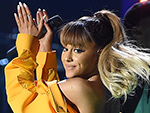 Treat Yourself! 4 Preview Issues
The most buzzed about stars this minute!