People Top 5
LAST UPDATE: Tuesday February 10, 2015 01:10PM EST
PEOPLE Top 5 are the most-viewed stories on the site over the past three days, updated every 60 minutes
Picks and Pans: Books
Here's ... Johnny!
The Goldfinch
by Donna Tartt |




REVIEWED BY CAROL MEMMOTT
NOVEL
When terrorists detonate a bomb at New York City's Metropolitan Museum of Art, it's not just priceless masterpieces that are destroyed. Theo Decker, 13, survives the blast but remains forever trapped under the emotional wreckage of the devastating loss of his mother. His Dickensian journey to manhood is at the heart of Tartt's third novel. Like The Secret History and The Little Friend before it, Goldfinch is a story fueled by dangerous secrets and tragic events. At 771 pages the book is sometimes ponderous yet always compulsively readable, thanks to its hero and the friends who accompany him on his journey: Boris, who shares Theo's spiral into drugs and alcohol, and Hobie, the wise, gentle antiques dealer who nurtures his young friend's love of beautiful things. Theo, his heart chained to grief, is also tethered to "The Goldfinch," a 17th-century Dutch oil he took from the museum rubble that awful day. With confident brush strokes, Tartt paints an homage to art and its ability to soothe and captivate. Theo's coming-of-age, set in New York, Las Vegas and Amsterdam, is shaped not just by tragedy but by the beauty of artworks which, like loving relationships, Tartt writes, "strike the heart and set it blooming like a flower."
Hitler's Furies
by Wendy Lower




REVIEWED BY ANDREA WALKER
NON-FICTION
At the end of WWII, thousands of Germans were convicted for their roles in the Holocaust; only a handful of those brought to justice were female. In this well-researched corrective, historian Lower argues that "genocide is also women's business" and uncovers the "blind spots and taboos" that have prevented us from seeing the myriad roles played by secretaries, teachers, nurses and wives in the Nazi killing machine. "Jewish survivors," she writes, "identified German women ... not only as gleeful onlookers but also as violent tormentors." Her book is as gripping and eye-opening as it is chilling.
COMMENTS? WRITE TO KIM HUBBARD: bookseditor@peoplemag.com
GREAT READS NEW IN FICTION
LOLA BENSKY
by Lily Brett
Based on the author's own experiences as a rock journalist in the '60s, this trippy novel has bold-faced names (Jimi! Cher! Mick!) and adventures galore.
DIRTY LOVE
by Andre Dubus III
In four novellas about troubled lives north of Boston, the House of Sand and Fog author presents a brilliant, stinging vision of 21st-century America.
BLOWBACK
by Valerie Plame
What's an outed CIA agent to do? Dream up espionage thrillers that ring true, of course. With help from veteran thriller author Sarah Lovett, Plame has written a winner.
Canada's short-story writer extraordinaire just won the Nobel. If you've never read her, here's where to start.
'ROYAL BEATINGS'
A powerful early story that helped define Munro's spare, singular voice, it's about a young girl who endures corporal punishment at the insistence of her stepmother.
'THE BEAR CAME OVER THE MOUNTAIN'
Committed to a nursing home, an academic's wife falls in love with a fellow resident, forcing her husband to reconsider his own past indiscretions. Heartbreaking.
'FRIEND OF MY YOUTH'
A story about a daughter's longing for her dead mother. Showcases Munro's ability to capture sweeping generational change through the poignant details of everyday life.
'AMUNDSEN'
From her latest collection, Dear Life, it features a classic Munro turnabout: A teacher at a WWII-era TB sanitarium elopes with the school doctor—and then learns he's not what he seemed.
Henry Bushkin, Johnny Carson's "legal advisor, fixer, and close friend," has written a fascinating memoir of their 18 years together. Among the revelations:
The first job Bushkin did for his new client was helping him break into then-wife Joanne's pied-à-terre when Carson suspected her of having an affair with NFL great Frank Gifford.
An admitted compulsive philanderer, Carson said he once had a contract taken out on his life for trying to seduce the girlfriend of a notorious mobster.
The late-night host was capable of enormous financial generosity: He sent a favorite restaurateur $100,000 when he had tax problems. Emotionally, however, he was withholding. When son Rick was committed to a Bellevue hospital psychiatric ward, Johnny didn't visit, despite the boy's request, because of a potential "media circus."
When John Lennon was murdered, police discovered his killer had kept a hit list. Second on that list, after Lennon, was Carson.
Carson's mother always let him know he was a disappointment to her. When she died in 1989 he did not attend her funeral. Still, as Truman Capote observed, seeking her approval "is what keeps him going."
Asked what he'd like the epitaph on his grave to read, Carson's immediate retort was, "I'll be right back."
People PICK
Advertisement
Today's Photos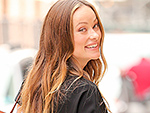 Treat Yourself! 4 Preview Issues
The most buzzed about stars this minute!