People Top 5
LAST UPDATE: Tuesday February 10, 2015 01:10PM EST
PEOPLE Top 5 are the most-viewed stories on the site over the past three days, updated every 60 minutes
Matthew McConaughey: His Magic Moment
He's Embraced Marriage and Fatherhood, But He Still Loves Those Bongos. Fresh Off His Best Actor Oscar Win, the Free-Spirited Texan Savors His Success - And Just Keeps Livin'
Matthew McConaughey
has a question for
Matthew McConaughey
: "What can I get an experience out of?" That's what the actor asked himself before signing on to star in
Dallas Buyers Club
, a role that would require him to lose 47 lbs. - and, ultimately, gain a Best Actor trophy. But it's also the approach McConaughey applies to much of his life, including his first-ever Oscar nomination. "I'm having a ball right now," says the 44-year-old star, who delivered an exuberant, emotional acceptance speech that touched on everything from his late father ("He's got a cold can of Miller Lite, and he's dancing right now") to his faith in God to his love for his wife, Camila, and their three children, "the four people in my life that I want to make the most proud of me." Celebrating at a party hosted by
Madonna
later that night, the star was "stuck like glue" to Camila and on "cloud 10," says a fellow guest. And why not? "I try to give a lot to my life and the people in it," he tells PEOPLE, "and I know they sure give back. I have a lot to be thankful for."
The Oscar is just the 8½-lb. cherry on top of an extraordinarily sweet year for McConaughey, who cites the support of Camila, 31, and their kids Levi, 5, Vida, 4, and 15-month-old Livingston as crucial to the career reinvention that has earned its own name: the McConaissance. "Usually if your career turns great, you're getting into the debit section on the family or fatherhood," he says. "But everything is at a good level."
And no one is enjoying the golden age of Matthew more than the man himself, who has worn the acclaim as effortlessly as one of his Dolce & Gabbana suits. He swept much of the awards season for his work in
Dallas Buyers Club
, nearly stole The Wolf of Wall Street in less than six minutes of screen time and is already sparking talk for next awards season with his acclaimed run in HBO's
True Detective
and his upcoming sci-fi epic Interstellar, directed by Oscar winner Christopher Nolan. But busy as he is, the star is ready for a little R&R and is planning to take some quality time with Camila and the kids "off the grid."
In Camila, friends say, McConaughey has found a rock-solid partner. "It's all about him tonight; I'm celebrating him," she told PEOPLE on the red carpet - and with their kids waiting at home to smother "Papa" with kisses, the star is relishing the balance. "My life outside my career is extremely enriching," he says. "So I am letting that feed my work, and letting my work feed my life. If I can keep that reciprocity going, that's where I'd like to be."
It's clear that settling down at home has fortified McConaughey to take more risks professionally. When he first met Camila - a Brazilian-born former model turned designer—in 2006, McConaughey was better known for his sunny, laid-back sex appeal and light romantic comedies than for his acting chops. Friend Richard Linklater, who cast a 23-year-old McConaughey in his breakout role in 1993's
Dazed and Confused
, credits Camila with helping empower her husband. In Hollywood "you'll have people around you who want other things [for you], but she will approach it as, 'What does Matthew want?' That's the direction she pushes him."
Like her husband, she embraces adventure - the couple lived in an Airstream trailer before eventually buying a sprawling home base in Austin, Texas, and marrying there (with guests camping out in tents) in 2012. Camila was at McConaughey's side during the
Dallas Buyers Club
shoot, "helping him with his diet and just being there for him," says director Jean-Marc Vallée. "She's always showing her support for him." McConaughey was the driving force in getting
Dallas Buyers Club
made after it had languished for years. "He became the engine that pulls the train out of the station and brings it to its destination," says Vallée.
Those close to McConaughey have always known that behind the "Just Keep Livin'" nonchalance beats serious ambition. "Matthew was always so driven," says his mom, Kay, 82. The youngest of three boys raised in Uvalde, Texas, by Kay, a former teacher, and James, a gas-station owner who died in 1992, McConaughey "was the cutest guy and really smart; even if he wasn't incredibly good-looking, he'd get by on his brains," says former classmate Adrian Harris Forman. "Hearing his speech about his dad and his faith, that's the guy we grew up with. There's still a lot of small town in him."
A University of Texas grad student when he auditioned for Dazed and Confused, McConaughey "just became someone else right in front of my face," says Linklater. "I thought, 'Wow, this guy is a hell of an actor.'" He lost his dad just six days into the shoot. A father is "the main crutch in a man's life," the star recently said. "You know if it ever comes down to it, you've got your own father to lean up against."
Today that is exactly the role McConaughey takes pride in. "I had no doubt that when he decided to marry, which he took his time doing, that he would be a thoughtful husband," Kay says of her son, a family man who delights in watching his kids' imaginations take flight. "The kids remind you to play make-believe every day," he says. It's yet another experience that helps him soar. "Things are good on a professional level and on a family level too," he says. "They're both in the black, so that makes me very, very happy."
Contributors:
With reporting by Jennifer Garcia/L.A.,
Elizabeth McNeil/N.Y.C.,
CONTRIBUTORS Jacqueline Andriakos,
Bronwyn Barnes,
Bridgette Bartlett,
Ana Calderone,
Melody Chiu,
Pamela Edwards Christiani,
Alicia Dennis,
Jackie Fields,
Michael Fleeman,
Patrick Gomez,
Ma.
Advertisement
Today's Photos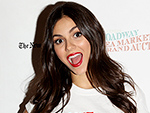 Treat Yourself! 4 Preview Issues
The most buzzed about stars this minute!