Messy Breakups
Pregnant partners, rumored infidelity and broken hearts, these romances came to a surprise end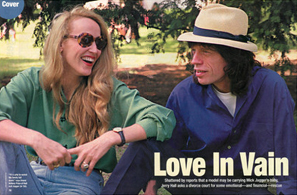 Advertisement
"My mom always said the man you end up marrying should love you a little more than you love him."
– Tori Spelling just hours before her wedding
"The prenuptial agreement is airtight."
– Donald Trump during his divorce from Ivana
"Mick has this giant Grand Canyon ego, and it can't be filled by just one woman. He looks like an old raisin, but he's still wicked sexy."
– Dot Stein, Mick Jagger's longtime masseuse
Treat Yourself! 4 Preview Issues