• "I study ladies. Most of my friends don't want to spend their weekends reading
The Secret Life of Bees,
but I like to see what women are thinking."
–
Will Smith,
who plays a dating expert in the romantic comedy
Hitch
• "I'm walkin', D."
– Screen Actors Guild best actor honoree
Jamie Foxx,
giving a nod to Denzel Washington, who had told him, "If you win or if you lose, keep walkin' in the same direction."
• "How bittersweet. But it's still sweet."
–
Elaine Orbach,
accepting a SAG Award for her late husband,
Law & Order
star Jerry Orbach
• "The day my parents accepted I was an actor was the day I told them, 'I get insurance.' "
–
Jennifer Garner,
upon receiving her SAG Award for
Alias
• "I look like a Muppet. Tina Turner looks cool, and I look like the lost Muppet."
–
Felicity Huffman,
examining her hair before performing with the singer as part of Oprah Winfrey's "Wildest Dreams"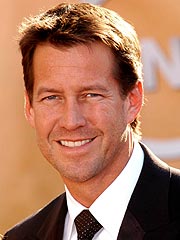 • "When I read the script, I was eating pizza and drinking beer, and when I got to where it said, 'Mike, glistening in the yard with his shirt off,' I literally did a spit take."
–
James Denton,
who plays
Desperate Housewives'
heartthrob plumber Mike
• "Houston is going through spiritual warfare right now."
– Bodyguard
Marco Powell,
to MTV, on why the 21-year-old R&B singer gouged out his eye, insisting it wasn't a suicide attempt
• "'Whoa!' came from my favorite sport at the time, which was horseback riding. 'Whoa.' "
–
Henry Winkler,
on how he developed his trademark phrase for his
Happy Days
character, the Fonz