• "The girls call me the MOD, which is My Other Dad."
–
Ashton Kutcher,
to Oprah, on the nickname girlfriend Demi Moore's three daughters gave him
• "Next year they're going to give out the Oscars in the parking lot."
– Academy Awards host
Chris Rock,
on the great lengths taken to shorten acceptance speeches
• "It was just what my career needed – I was at the top and now I'm at the bottom."
– Oscar winner
Halle Berry,
accepting a Golden Raspberry award for "Worst Actress" for her flop film
Catwoman
• "I was taken aback at the addition of a scene requiring me to expose my penis to the young Queen Elizabeth."
–
Russell Crowe,
discussing the script of his recently canceled project,
Eucalyptus
• "There's Elliot, who's a bad ass during the day, gay man at night. Not gay man at night, but in his private time, he likes to put on the cowboy outfit with the red boots."
–
The Rock,
on his gay character in
Be Cool
• "Seventy-five thousand queens get stuffed into a big room with a camera and they have to prove themselves, which kind of sounds like a gay club on a Saturday night. But in this instance it was the casting of
Queer Eye
."
–
Queer Eye for the Straight Girl
lifestyle expert
Danny Teeson,
on the auditions for the popular show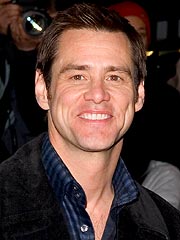 • "Korn has parted ways with guitarist Brian 'Head' Welch, who has chosen Jesus Christ as his savior, and will be dedicating his musical pursuits to that end."
– A statement posted on the rock band's Web site
• "President Bush met with the king of Belgium ... and said 'I love your waffles.' "
–
Craig Ferguson
• "I will never be satisfied until I burst into a ball of flames on camera and the director yells, 'He's got it!' "
–
Jim Carrey,
on his over-the-top performances