• "You're a jerk ... jerk ... you're a jerk."
–
Tom Cruise,
to pranksters who squirted water in his face at the London premiere of
War of the Worlds
• "Tom Cruise and Katie Holmes announced that they have gotten engaged. Afterward, Katie Holmes was very excited and said, 'I couldn't believe it when my publicist told me.' "
–
Conan O'Brien
• "Tom Cruise, but I would not want him jumping on my couch in them."
–
Kenneth Cole,
when asked who he would love to see wearing his shoes
• "In terms of your life, if you start to exploit it, then what's real, and what's not? What's yours and what isn't?"
– Cruise's ex-wife
Nicole Kidman,
to
Vanity Fair
• "Black guys love me – Damon Dash, P. Diddy. 50 (Cent) called my agent for my number. He said he was watching
Mean Girls
and loved it. I was freaking out! The first thing I thought was, 'Where's Eminem?' I'm in love with him!"
–
Lindsay Lohan,
to
Elle
magazine
• "When the world ends in 200 years, it'd be nice to have it be, 'Oh yeah, and the best band was Coldplay.' "
–
Chris Martin,
on his long-term goal for his chart-topping band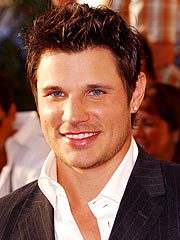 Debbie VanStory / iPhoto.ca
• "I go in and get things that I don't even know how to use, but they look cool."
–
Nick Lachey,
on his shopping addiction – home-improvement superstore Lowe's
• "The roles have gotten better, but the girls have disappeared."
–
Batman Begins'
Michael Caine,
on aging in Hollywood
• "It's not like I can say, 'God I'm sexy.' If I do, my wife clubs me."
–
Grey's Anatomy
star
Patrick Dempsey