• "You will never be famous, you will never be infamous, you are just a criminal."
–
Catherine Zeta-Jones,
in a letter to stalker Dawnette Knight, who was sentenced to three years in prison for threatening the actress
• "I hate the idea that if you say 'f–,' you get an R (rating). It just seems like such bulls–."
–
Owen Wilson,
star of the R-rated
Wedding Crashers,
to
Entertainment Weekly
• "He's so generous and kind, and he helps so many people, and, um, he makes me laugh like I've never laughed, and he's a great friend ..."
–
Katie Holmes,
on fiancé Tom Cruise, in
W
• "You adore him."
–
Jessica Rodriguez,
Scientologist and self-described "best friend" of Katie Holmes, to the actress during the interview with
W
• "The ice-cream maker just doesn't fit with Victor Von Doom."
–
Julian McMahon,
who plays the villainous Dr. Doom in
Fantastic Four,
on his pre-acting job as an ice-cream salesman
• "I watched them put it on. You can figure out how to get it off. It's on the Internet. I looked it up."
–
Martha Stewart,
on the electronic monitoring device she must wear on her ankle during her five months of house arrest, in
Vanity Fair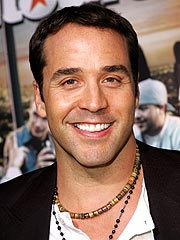 • "I'm a hardworking, metrosexual actor. I'm not a Miami boy, but I do celebrate the linen."
–
Entourage'
s
Jeremy Piven,
in
Entertainment Weekly
• "Are two people supposed to be with each other for the rest of their lives? I don't believe that's realistic. That's just my own opinion. This idea of a perfect marriage just doesn't exist."
–
Kate Hudson,
who is married to rocker Chris Robinson, in
Playboy
• "At the time, I thought it was the right thing to do, but I now know it was wrong."
–
Lil' Kim,
on lying to a grand jury about a 2001 shooting, upon being sentenced to one year and a day in prison for perjury