• "There's a sensitivity chip that's missing."
–
Jennifer Aniston,
on ex-husband Brad Pitt, to
Vanity Fair
• "I'm the disciplinarian, Guy's the spoiler. He's the fun guy. I'm doctor's appointments, lessons, homework. .... He's good cop, I'm bad cop."
–
Madonna,
on her parenting style, to
Ladies' Home Journal
• "No, 'cause I'm definitely ditzy, and people believe that about me. But, I mean, I'm not dumb."
–
Jessica Simpson,
when asked if there were any misconceptions about her that she'd like to refute, to
GQ
• "We had to simplify it. Diddy is more personal. We are entering into the age of Diddy. It's a new era."
–
Sean "Diddy" Combs,
on why he changed his moniker from P. Diddy, to
Access Hollywood
• "In the future, I will refrain from discussing my private life in interviews. It will be expressed solely through art."
–
Britney Spears,
after an article in
Allure
magazine quoted her as saying, "Being married sucks"
• "I think I've got too many skeletons in my closet for politics."
–
Angelina Jolie,
when asked if she would ever seek public office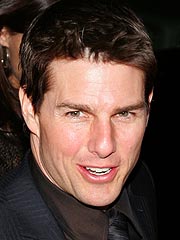 • "There is no such thing as a chemical imbalance. ... The thing that I'm saying about Brooke is that there's misinformation, okay? And she doesn't understand the history of psychiatry."
–
Tom Cruise,
blasting psychiatry – and Brooke Shields, who used antidepressants to combat postpartum depression – on the
Today
show
• "I'm going to take a wild guess and say that Mr. Cruise has never suffered postpartum depression."
–
Brooke Shields,
in a
New York Times
op-ed piece
• "He wants to do a 'We Are the World'-type thing ... and he's also volunteering his giraffes to help people off rooftops."
–
Jimmy Kimmel,
on Michael Jackson's desire to contribute to the Hurricane Katrina relief efforts
• "I knew she could do comedy. I just didn't know she could stand up."
–
Pamela Anderson,
on Courtney Love, who spoke at Anderson's Comedy Central roast