• "All right, so I'm not winning director."
–
George Clooney,
upon winning the Best Supporting Actor Oscar for
Syriana
(he was also up for Best Director and Screenplay for
Good Night, and Good Luck
)
• "Bjork couldn't be here tonight. She was trying on her Oscar dress and Dick Cheney shot her."
– Host
Jon Stewart
• "I can't actually walk, but I can stand rather well."
– Nominee
Keira Knightley,
on the limitations of her tight Oscar gown
• "I literally lost control of my bowels up there."
–
Philip Seymour Hoffman,
on his reaction to winning Best Actor for
Capote
• "I'm getting a pedicure and a facial. I'm going to walk out of here looking like Scarlett Johansson."
– Nominee
Felicity Huffman,
at a Hollywood spa, on her pre-Oscar preparations
• "I thought she was Charlotte and she's just not. She's a Daisy."
–
Meg Ryan,
on changing her adopted daughter's name, to Oprah Winfrey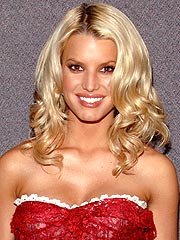 • "I almost peed in my pants. We were laughing so hard because (my mom) was trying to talk to me and I'm in the trunk."
–
Jessica Simpson,
on hiding in the trunk of a car to avoid the paparazzi, to
W
• "I can't see myself playing another Mafia character for … ever."
–
James Gandolfini,
on his post-
Sopranos
career, to
Entertainment Weekly
• "Obviously, it's not the right time for me to be a father, but the one thing I haven't had the chance to do is be a great dad."
–
Nick Lachey,
to
Teen People