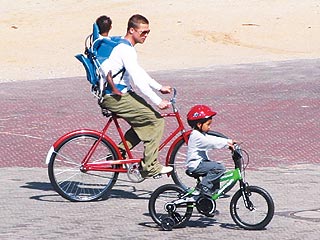 Meanwhile, Namibia – a place best known for the arid vastness of the Namib desert – has found itself basking in the spotlight. Locals greeted the news with pride and dismissed talk that choosing Namibia for the birth posed any risk. At the well-regarded Cottage Medi-Clinic, Jolie and her new daughter received thoroughly modern care. "She wasn't having the baby in the middle of the bushes," says pal Ivanna Iafigliola-Kriner of the DRC project, a community initiative to which Jolie and Pitt announced a $15,000 donation on May 29.
The couple also announced a $300,000 donation for the purchase of maternity-ward medical equipment for two Namibian state hospitals. "We want to contribute to Namibia and the people who have been so gracious to us at this time," they said in a statement. The donation, says their philanthropic adviser Trevor Neilson, "is a thank-you and a recognition that not all parents are as lucky, that the world needs to do more to help parents who don't have access to a safe place to have their children."
Clearly the pair have developed a deep affection for the country, which Jolie visited in 2002 while filming the drama
Beyond Borders.
After spending the first part of the year hopscotching across Europe – from London to Berlin to Paris – the family quickly settled into a low-key routine at the Burning Shore, which consists of two lodges (the couple have been renting the entire facility). "It's very plain – it's not an upmarket establishment," says one local. "But it's situated right at the beach and you can be private."