•
Brandon Routh (Superman Returns):
his girlfriend, Courtney Ford. "You bring me to my knees. You humble me," he told her.
•
Eva Mendes:
Cheese – on a margarita pizza with crushed red pepper.
•
Jorge Garcia (Lost):
I'm scared to death of spiders. But I also like to sometimes touch a web with a stick to see if I can make the spider move, then I'll run away screaming like a girl.
•
Jesse McCartney:
I'm a double-shot espresso kind of guy in the morning. I'm addicted.
•
Loretta Devine (Grey's Anatomy):
Self-doubt takes your power from you. Anytime I start questioning myself or my abilities or I let fear get in the way is no good.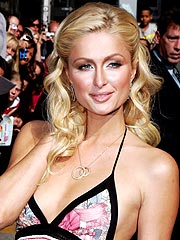 James Devaney / WireImage.
•
Andy Samberg (Saturday Night Live):
Real World
marathons – especially since they started casting hot people that have sex all the time.
•
Kelis:
Humidity and rain because it totally ruins my hair. Humidity and rain are evil.
•
Pete Wentz (Fall Out Boy):
There's one girl from my hometown who's just able to render me completely useless in a good way and in a really bad way. I obsess over her.
•
David Boreanaz (Bones):
Blues music – anything like that always gets me.
•
Paris Hilton:
Sweaty guys at clubs who try to kiss me on the cheek. I hate that. It's gross.
• By CARRIE BELL, JED DREBEN, ARNESA HOWELL, MARISA LAUDADIO, LESLEY MESSER, RONKE IDOWU REEVES, JENNY SUNDEL and NICHOLAS WHITE