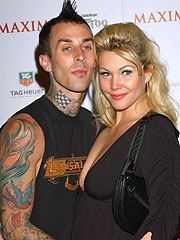 You tried therapy. Did that work at all for you?
I don't feel like we tried therapy. I feel like we went to maybe one or two sessions and I don't feel like 100 percent was given to that.
Did he ever question you about infidelity?
Well in the press he has, but to me he never did. I feel like all the things that he said were just excuses for abandoning his family. And I can say on the record that I was 100 percent faithful to that man. I was in love with him.
What have you learned from the situation?
God, it's so hard. I wish I had that answer. My two past relationships have failed miserably and they've really been identical in the way that they began and ended. So I don't know, I'm still in that confused state.
Would you ever date a celebrity again?
Yeah, I would. I'll date anyone. I'd like to think that I will do it different next time, but I probably won't because I'll be in love and love is blind. For me right now, I don't ever want to be in a relationship ever again.
Nick and Jessica and Carmen and Dave split after having reality shows about their relationships. Do you believe in the MTV curse?
I don't believe in the curse. Nope. I don't think the reality show had anything to do with the demise of our relationship.
You must not be turned off of reality TV, since you're doing Dancing With the Stars.
I really feel like it was divine intervention, that God was like, 'Okay babe. These doors are going to close, (so) I'm going to open some of these doors for you.' It has really helped keep my mind off of things and really helped me be positive.