• "I'm not a promiscuous girl like I talk about in 'Clumsy,' I'm always the girl with the boyfriend in serious relationships, but I do like to play with my sexuality. I don't think that means I have to live in a morgue."
– Black Eyed Peas singer
Fergie,
to the
Associated Press
• "How's the new car, Mom and Dad? Maybe I'll be a jerk and buy you a new house!"
–
Steve Carell,
on how he responded to his parents' inquiry as to why he never plays "someone nice," to Jay Leno
• "It was one step above prostitution."
–
Grey's Anatomy
star
Sandra Oh,
on what her Korean parents initially thought of her acting career, to Ellen DeGeneres
• "I make black records. I write records like I speak, and I don?t try to change my songs so everyone else likes them."
–
Beyoncé,
to
Blender
• "I thought I was going to throw up or pee in my pants. I didn't know which one I was going to do."
–
Jessica Simpson,
on being nervous about the reception of her film
Employee of the Month
• "I can't stand those articles where people spill their life story. After a while I feel like I know more about them than their best friend does, and that's weird."
–
Scarlett Johansson,
to
InStyle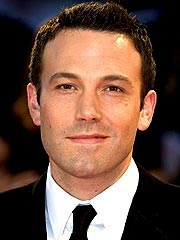 • "I was in my underwear heating up a burrito in the microwave and (they) were on my lawn doing a satellite link-up."
–
Ben Affleck,
on being stalked by the paparazzi, on
The Daily Show
• "I believe in my heart that if Jesus were alive today he would be doing the same thing."
–
Madonna,
defending the crucifixion scene in her Confessions tour, to
Reuters
• "I
want
to be terrified ... I want full-tilt, 80-mile-an-hour heading into a brick wall."
–
Drew Barrymore,
on how she chooses roles, to
Elle